Humanitarian of the Year – meet Zuené Taljaard
When it comes to inspirational Pretorians, one name that comes to mind is 34-year old Zuené Taljaard.
The lecturer in Law, specializing in the Law of Insolvency, at the University of South Africa (UNISA) often reminds herself of the blessing to have a job which she loves; where she does not only teach students the law, but where she has the opportunity to invest in her students, while simultaneously guiding them and imparting wisdom to them through her teachings.
She has a great love for her family and friends and a passion for people, to uplift and encourage them, through the grace and guidance of God.
"My main focus in life will always will be, to bring back hope, to a world that is seemingly becoming more hopeless," the Pretorian says.
Zuené suffers from various physical and mental illnesses, and she explains that she came to a point in her life where she had, for the longest time, been wallowing in self-pity and self-doubt, feeling unworthy and unloved, wearing the appropriate mask at the appropriate time.
The more her physical health deteriorated, the more her mental health did too, and vice versa. In March of this year, she tearfully admits that all her walls came tumbling down, and she had to make the decision to either give up, or get up and fight.
"Let me tell you, it was the most difficult decision of my life, but through the grace of God, I made the correct choice, and I am still fighting every single day. My motivation? To help others find hope again. By focusing my attention on helping others, and taking the focus off of myself, I have found my own hope again, trying to give back to my family, my church and my community," she says.
After many bumps and bruises Zuené and her husband was sitting in church one day when she suddenly found her calling. She wanted people to find hope again.
"I suddenly realised that you have to experience some ups and a whole lot of lows to really discover who you are, what you want and who you are meant to be as a person," she says.
With this new frame of mind and through the encouragement of family and friends, she entered the Humanitarian of the Year Competition, never dreaming that she would be a finalist.
"I entered with one goal in mind, to spread the message of hope," Zuené explains.
Through the her Humanitarian of the Year journey she had the opportunity to run various charitable drives throughout the year and has been chosen as one of the top three finalists of the competition.
As a finalist, she needs to be involved with and raise funds for various charitable campaigns, ranging from Homeless Pets-, No Bullying-, CANSA-, Woman's Month-, Literacy- and HIV-awareness and fundraising events. She is also required to support her our own "Charity of Choice". Zuené supports the Peas in a Pod Safe House for Girls.
The Safe House supports girls who have no one to take care of them and currently host 13 girls, with three housemothers caring for them. The Peas in a Pod Safe House is dependent on donations and sponsors.
Zuené is passionate about her involvement with these girls and often take her own kids to visit them. She and her husband believes that their children should be exposed to community engagements from a young age, hoping to teach them the values of being grateful for what you have, and giving back when you have been blessed to receive.
Zuené explains that the girls from the Safe House are the most well behaved, well spoken, grateful, and sunshine-filled, loving girls you will ever meet. As a family, they love spending time with them, for when they leave, they believe they are the ones walking away feeling blessed, with spirits renewed, due to the positive and loving outlook that the girls have in life.
Although it has by far been the most exhausting project she has undertaken in her life, Zuené describes it to have also been one of the most rewarding.
"There is no price tag to see the smile on the face of someone who receives a plate of food, or the appreciation on the face of a child that receives their first book for the first time in their life, or the sadness in the eyes of an elderly whose children have abandoned them, or the courage of a patient suffering from cancer. It humbles you to the core. I am living my dream. I believe I am spreading hope. I believe I am making a difference, one person at a time. She smiles quietly and borrows a line from one of her favourite artists: 'Make a better place for you and for me.'
Follow Zuene's journey on Facebook, and Instagram and to vote for her visit the Humanitarian of the Year website, or Facebook Page.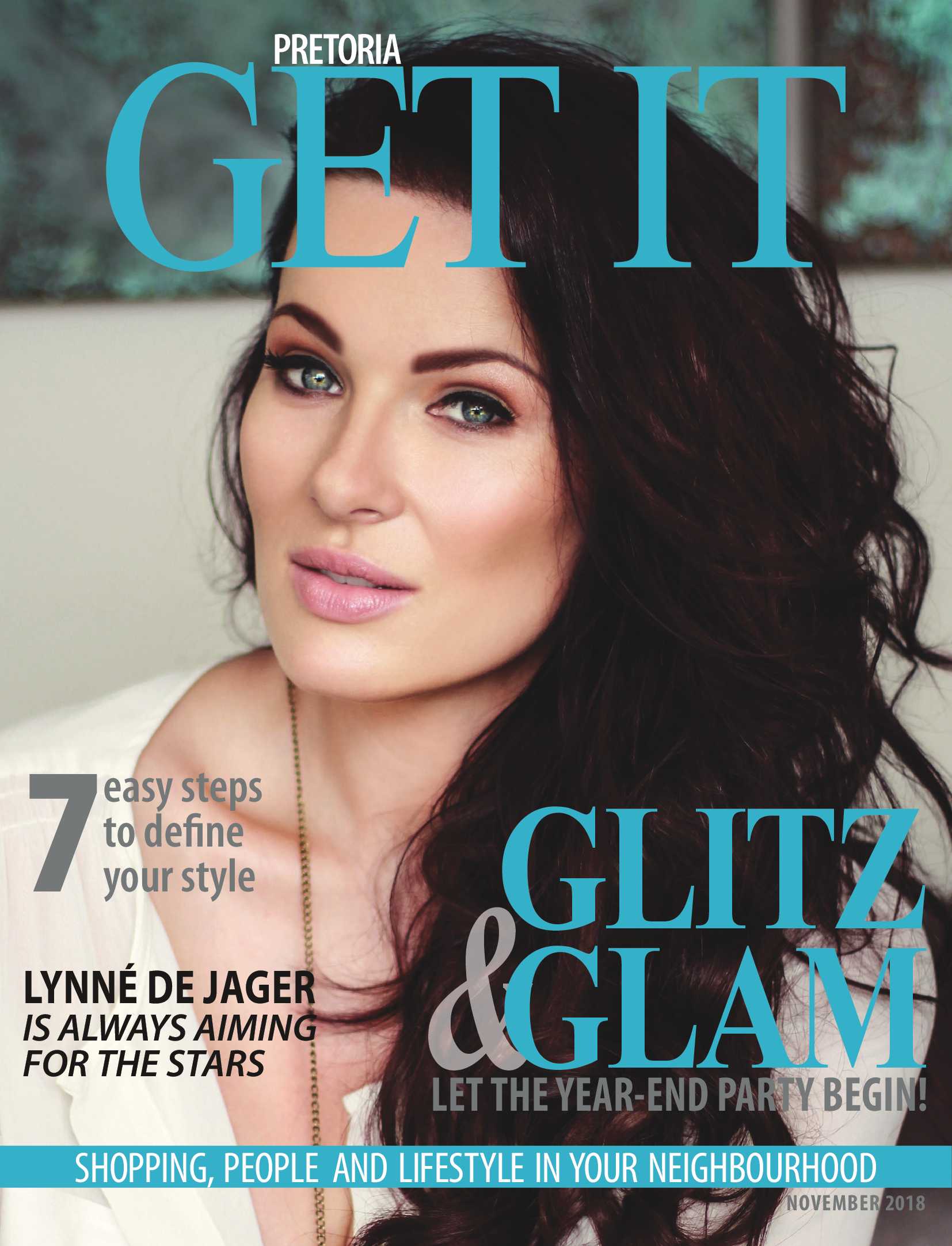 Summer Spoil
is a national brand of premium free magazines available in centres across the country.
to see other Get It magazines in the network.