To the top!
Fashion, beauty and entrepreneurship have always been part of Lynné de Jager's life. Even as a little girl, she was always walking around in her mother's high heels with sunglasses on her head and bright red lipstick on her lips.
As a Grade 1 learner, she helped out at her uncle's bakery in Bethal, Watertand Bakery, and that's where the idea of one day owning her own business started.
She has always loved handbags and it is thanks to a visit to Cape Town that she saw a chair covered in cork and the wheels started turning in her entrepreneurial brain. What if she could make handbags with leather?
Three years ago Lynné opened her factory in Pretoria and today she employs six people. She imported all the cork used in the factory straight from Portugal, but had to stop due to very expensive costs.
"I wanted to do something that no one else was doing. I wanted to stand out. Since then, and because of the costs, I had to learn that it is sometimes necessary to swim with the stream and not against it," Lynné says.
Since her handbag range, now only available in leather, this former Mrs SA has also started her own lipstick range called LJ Cosmetology.
"One of the saddest days in my life was in Grade 1 where my mother had to tell me that I am not allowed to wear red lipstick to school," Lynné laughs.
One of the lipsticks is fittingly also named Affair – "I've always had a love affair with red lipstick," she says.
But, as with her handbags, she wanted to bring something different to the market.
Her lipstick is animal cruelty-free, long lasting and matt, without drying your lips.
In creating the range she worked with a local factory and the process took about two years.
When she is not busy running her empire, Lynné loves spending time with her boys – her husband, Wilhelm, and son Alexander (4).
Mom and son love to go on milkshake dates and Lynné says Alexander always takes his wallet along to pay.
"It is so cute. He thinks that the amount of coins you give translates into the amount of peppermints you get with your bill," she giggles.
They also love to hit the driving range and hit a few balls to blow off some steam.
For now, she looks forward to wrapping up the year before she and the boys head overseas for some quality time together.
"It will be our first family vacation for the year and we'll be back just before Christmas so we can spend it with some of our closest friends," Lynné says.
The busy Pretorian is only getting started and come 2019, Lynné plans to launch another brand new venture.
"I don't want to say too much just yet. You'll have to wait and see," she smiles.
More about Lynné:
What is your must-have fashion item for the party season?
A little black dress and of course a striking red lipstick.
 How do you get your hair to always look so healthy and luscious?
I trust the experts at Palladium Hair Co. and because I have such fine hair, I've been wearing hair extensions from Easihair Pro South Africa for the last couple of years. It helps create the illusion of fuller, thicker hair.
What's your beauty secret?
I hate the sun and wear sunscreen every single day. I also never go to bed without washing my face.
What is your favourite beauty product?
I use Dermal Health skincare products and I'm also an ambassador for the Aesthetic Lab, who makes sure my skin always looks its best.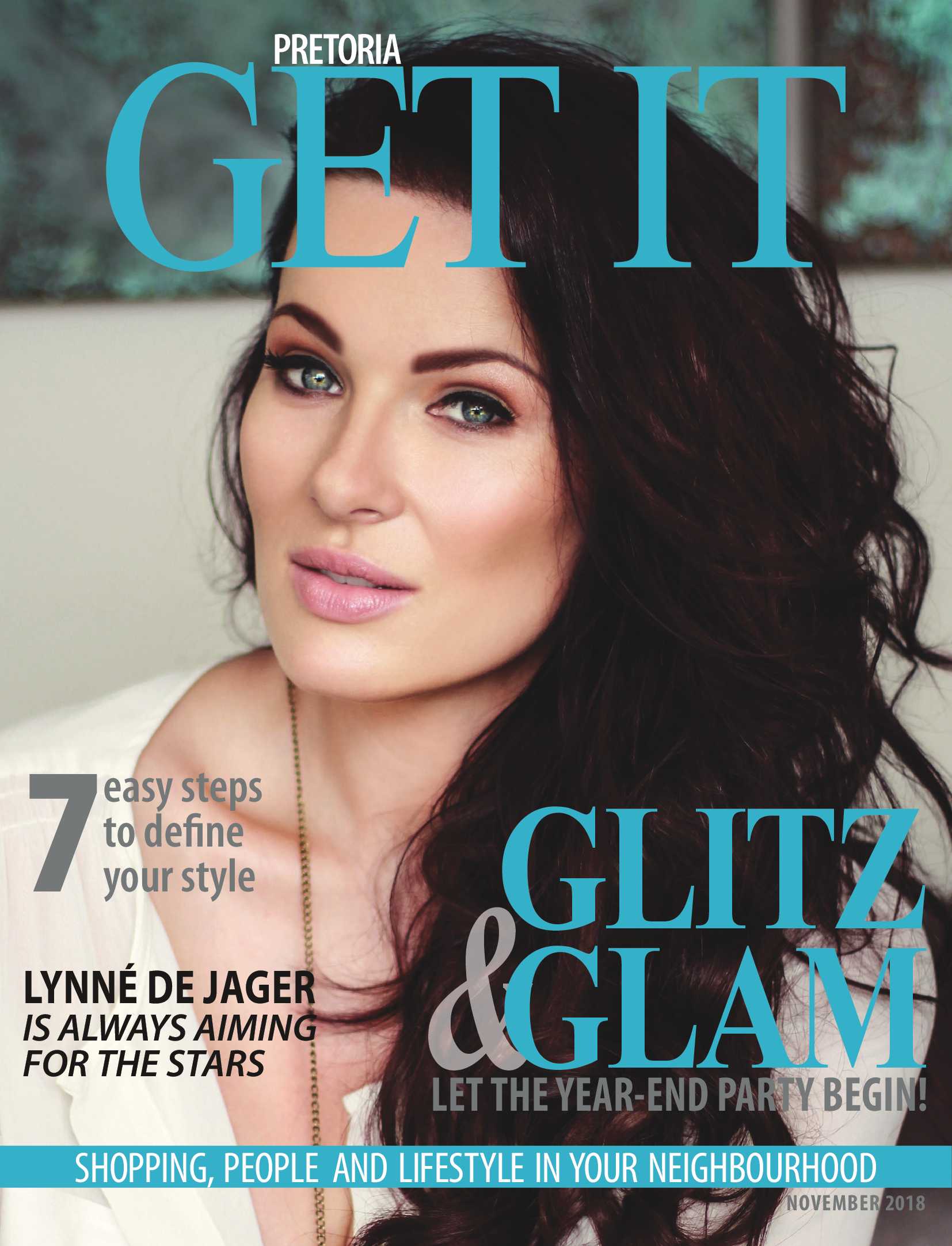 Summer Spoil
is a national brand of premium free magazines available in centres across the country.
to see other Get It magazines in the network.