For the love of glass
Beautiful glass jewellery, beads, intricately designed bowls and vases. You might have seen some of Marileen and Retief van Wyk's glasswork in and around the city.
Glass is a fascinating yet intricate medium and the couple, who has been working in the industry for more than 20 years, have the scars to prove it.
For Marileen, her journey with the medium started when she had to choose what to study. She saw that glassblowing was a subject and since she did not know much about it and it piqued her interest, she decided to give it a go.
"Over time I started having this love/hate relationship with glass. I experimented a lot and the results were usually very disappointing.
"But because of these experiments I got to learn a lot, I got to know the medium and developed a deep love for it. Working with glass will always be a challenge as you will never quite conquer the medium – that is why I still work with it even today."
Her hubby, Retief, lectured in ceramics at the then Pretoria Technicon and got offered the position to teach students about glass.
"I literally cut and burnt myself into the art form and even after 22 years in the field, I still love the unpredictability of the medium.
"Working with glass is an adventure – all the different shaping techniques, different temperatures, the colours and applications are endless," he says.
Marileen completed her diploma in glasswork at the Tshwane University of Technology (TUT) and also did short courses in Berkley in the US.
Retief did courses in England, The Netherlands and the Czech Republic, and boasts qualifications in fine arts and ceramics from the Technicon Witwatersrand and TUT as well as an MTech from TUT.
The couple met when Marileen studied at TUT where Retief was her lecturer.
"I was his student and when we first laid eyes on each other … You know what they say – the rest is history," Marileen laughs. The couple have been married 13 years in December.
So how difficult is it to work with glass?
"There are many different applications when it comes to working with glass and you need a few years of full-time working with the medium to accomplish these applications," Marileen says.
"We work with people who have blown glass for about 42 years and they are still continuously looking out for new techniques and applications.
Depending on the type of forming that needs to be done, oven temperatures can range between 680°C and 900°C before being poured into a kiln oven and heated to 1 200°C and can be blown.
In 2009, the dynamic duo decided to open their own studio in Menlopark and have been going from strength to strength since then.
"There is so much imported glass available and it has been a real challenge to develop new designs and styles for the local market.
"We received more and more work and thought of opening our own studio," Retief says.
At the studio, they specialise in making glass beads. The studio, with its large ovens and machinery, is situated in Koedoespoort.
Their different background influences the couple's approach to glass – Marileen focuses more on the precision work, while Retief has a more creative and abstract approach.
"I love using glass along with other mediums and do a lot of commercial work – like trophies made from abstract glass and metal," Retief says.
Some people say that working with glass can be therapeutic.
"I think it is the concentration needed that allows people to forget about the daily grind. The rhythm of the glass and the colours together with the transformation from solid to liquid form creates a fascinating sense of calm," Marileen explains.
The interest surrounding glass has become more and more popular in the South African market and people buy everything from glass jewellery to glass décor pieces for their home.
When the couple is not working they love to ride bicycles, motorcycle, cook, read and spending quality time with their daughter.
And although the duo spends so much time together, they have managed to create a relationship, both personal and professional, that has stood the test of time.
For Marileen the secret to their success is love, patience and understanding. For Retief, the secret lies in his beautiful wife.
To learn more about glass or to attend a workshop, visit the Glass Forming Academy's website at www.glassforming.co.za.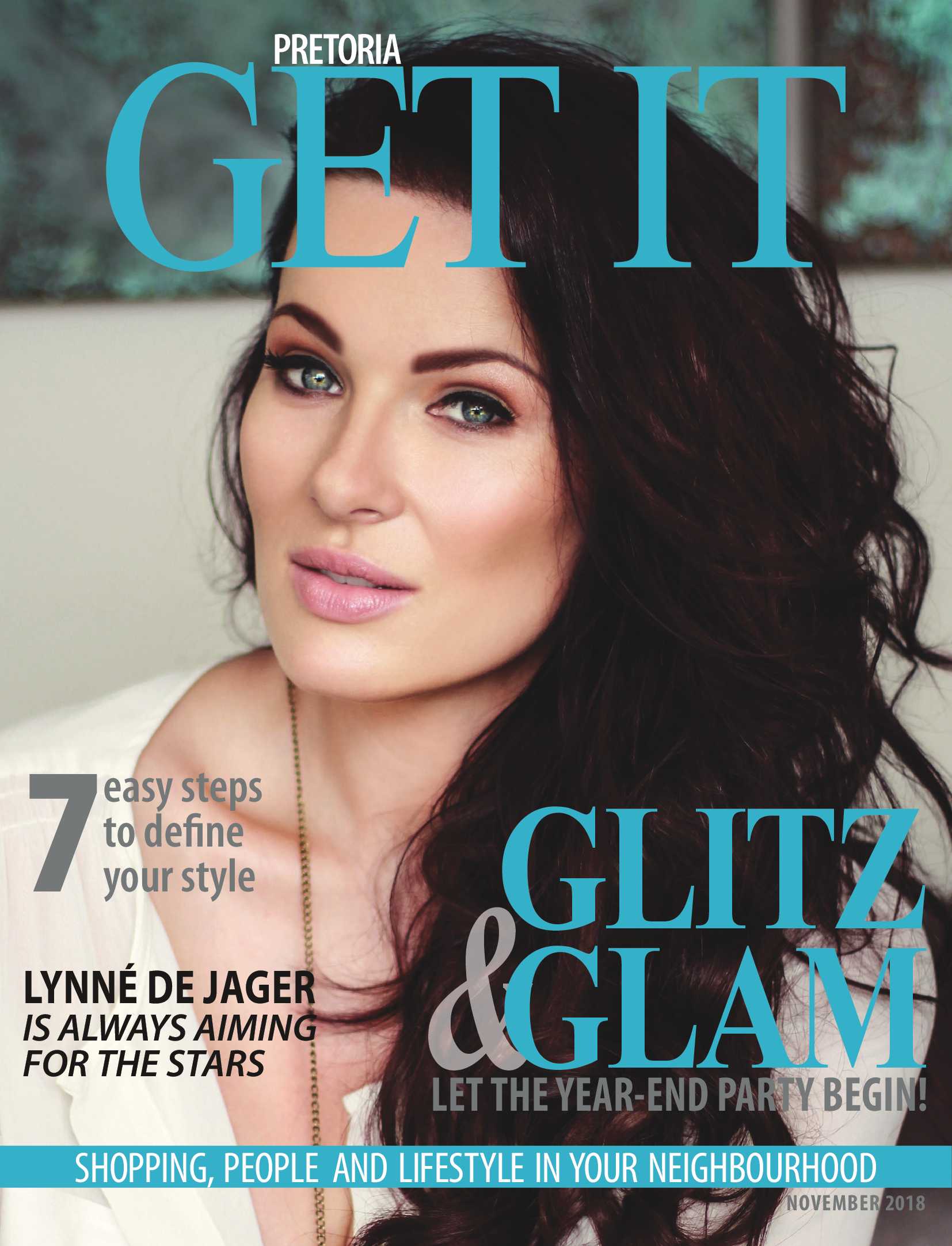 Summer Spoil
is a national brand of premium free magazines available in centres across the country.
to see other Get It magazines in the network.