Foodie paradise
Salsa Mexican Grill
Love Mexican food? Then you are in for a treat! Salsa Mexican Grill offer foodies authentic Mexican recipes cooked using traditional methods but with a healthy, modern twist. Churros, burritos, quesadillas, nachos, tacos and even mama's bochas. Plus, you can create your own meal should you feel adventurous enough. "The Centurion (Jean Avenue) branch is amazing. The vibe is great and so are the hosts. The food is mouth-wateringly delicious and you simply must try the chicken enchilada and a couple of cocktails. The gin cocktails are amazing, which of course are also available as virgin mocktails, a must for any celebration! It is a real party place with excellent food," Kalpesh says.
To book: Jean Crossing Shopping Centre 079-685-9924/Loftus Park 010-020-8598
Details: www.salsamexicangrill.co.za.
---
Namaskar
Kalpesh describes Namaskar Indian restaurant as a real Indian delight. The restaurant is a hidden gem in the heart of Pretoria, Colbyn, and specialises in vegetarian- and meat-inspired Indian dishes. "The authentic flavours are hard to miss, with the garlic naan, lamb dishes, and not to mention the chicken dishes being absolutely mouth-watering. Make sure to get a taste of the samosas and freshly made chutneys – you will feel like you have travelled to majestic India," Kalpesh adds. The menu caters for every individual taste and even boasts an indo-fusion section. "And if you love to enjoy a glass of wine with your meal, the wine cellar has a wide selection of wines that complement every single dish prepared. Just exquisite," he adds.
To book: 012-342-9081
Details: www.namaskar.co.za.
---
Forti Grill & Bar
"The upmarket Forti Grill & Bar situated at the Time Square Casino offers foodies an exclusive dining experience. The food is well prepared and paired well with a wide range of selected wines, but for me the winner has to be their homemade breads. The fish and meat dishes are also a must try!" Kalpesh says. And what makes the experience really worthwhile is being serenaded (opera, no less) by Forti himself. "It is such a magical experience, especially if you are celebrating a romantic evening with your significant other," Kalpesh adds.
To book: 086-00FORTI (36784)
Details: www.forti.co.za.
---
O'Galito's
"I would describe O'Galito's as a Portuguese delight, with their seafood being, in my opinion, the absolute best part of the menu. I especially love the O'Galito's at Lakeside Mall. The delicious prawns served on a bed of rice or chips is a definite hunger pleaser," Kalpesh says. The menu also boasts a wide variety of sushi dishes prepared fresh every day – it is a sushi lover's heaven. "Their authentic Portuguese chicken is something that will leave you licking your fingers well into your meal and is a must-try for any occasion," he adds.
To book: Lakeside Mall 012-663-2016/Zambezi Junction 012-548-6064/Woodlands 012-997-4164
Details: www.ogalito.com.
---
Hemingway's
The stunning, classy, elegant and stylish Hemingway's restaurant situated at the Leriba Lodge in Centurion, Die Hoewes is another must-visit. "It boasts a wonderful setting and is an upmarket space with a beautiful outdoor area, perfect for summer. The food is an absolute must, especially with the big variety of menu options and wine selections on offer," Kalpesh says.
To book: www.leriba.co.za/wining-dining/
Details: www.leriba.co.za.
---
Kalpesh is the one half of the blogger power couple known as #kndpowercouple along with his wife, Neeta. His blog
@FoodieWhippedSA is available at www.foodiewhippedsa.wordpress.com and features some of the hottest restaurants in the city and South Africa; he even shares some delicious recipes. He started his blog two years ago because of his passion for food and eating out. He loves cooking and the blog is his creative outlet.
For more info, follow him on Twitter @foodiewhippedsa, Instagram @foodiewhippedsa, Zomato @foodiewhippedsa and youtube @FoodiewhippedSA.
His wife Neeta's blog is all about travel and lifestyle, wellness and beauty and you can visit her blog www.loveartbyneeta.co.za or follow her on Twitter @neetaraga, Instagram @loveartbyneeta or Facebook @loveartbyneeta.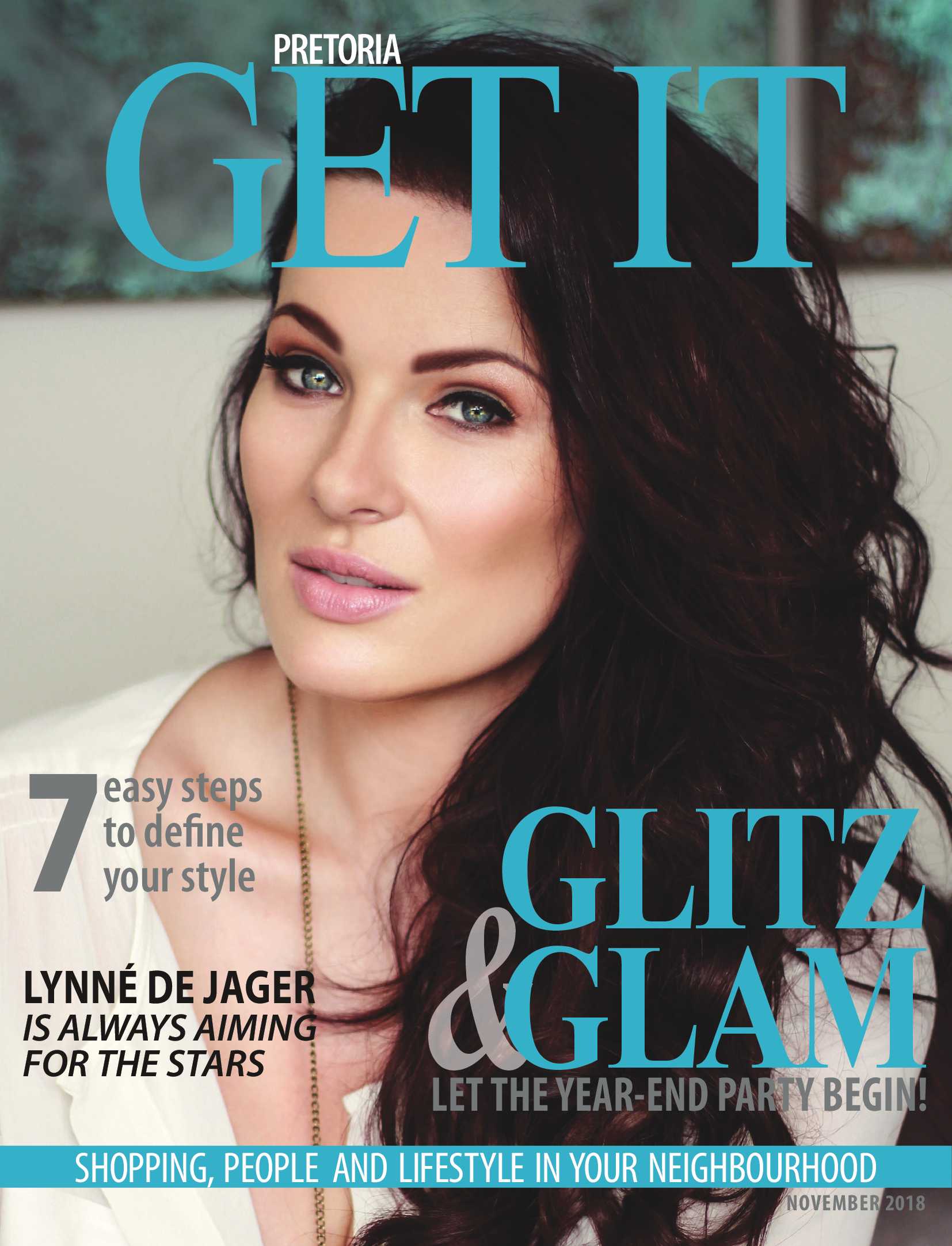 is a national brand of premium free magazines available in centres across the country.
to see other Get It magazines in the network.