Find your style
HOW DO YOU MEASURE STYLE?
"Almost everybody follows trends and then adds their own twist with creativity – this showcases their individuality. Your own style is like the unique blueprint of your body," Keshni explains.
She adds that it is all about developing your brand's (your) image, but it happens rather subconsciously.
"Think about it – most of us throw on the first thing we see in our closets. The same goes for our mannerisms, communication skills, etc.
"Humans are creatures of habit, so when we find a comfort zone, we tend to stay there as it is safe," she says.
"Our style and brand are also influenced by our past experiences and upbringing. By consciously and deliberately defining your personal style, you begin to promote individuality and project a personal image of yourself."
When finding your personal style, it is all about looking at your dress sense and personal style. The aim is to feel confident, comfortable and happy.
These seven steps will help you discover your own style and develop a more stylish you.
STEP 1: GET TO KNOW YOUR BODY SHAPE 
It is very important to understand our body shapes and what works for us.
"By understanding your body shape and the parts you want to flaunt, and the flaws you want to downplay, you are able to buy the right clothing to either accentuate or camouflage," Keshni explains.
Broadly speaking, there are five horizontal body types:
HOURGLASS: To be an hourglass, your bust and hip should be about the same size, but your waist should be 18cm smaller than you bust and hips.
TRIANGLE AKA PEAR: You are triangular-shaped when your bust and waist is considerably smaller than your hips.
INVERTED TRIANGLE: If your shoulders and bust are visibly wider than your hips, you are an inverted triangle.
RECTANGLE: If you lack prominent curves and your bust waist and hips are around the same measurements, you qualify as a rectangle.
OVAL AKA APPLE: When you have a big bust, but your waist is bigger than your bust and hips, you are an oval or apple shape. You probably have killer legs too!
"If you are unsure, grab a tape measure, strip down to your underwear (with no padding) and measure yourself.
"Enter those measurements into a body type calculator (available at www.calculator.net/body-type-calculator) to find out your body shape," she adds.
STEP 2: DIGGING DEEP
For this step, you will have to write down some words that describe your personality.
"Use as many descriptive adjectives as you can. Next, write down what you would describe your personality as.
"Then ask yourself this essential question: Does your style reflect your personality? And in what way?
"Page through magazines and visualise yourself in different styles of outfits. See if these styles appeal to you and whether you think that it reflects your personality," Keshni says.
If you are still unsure, you can take Keshni's style quiz on her website.
STEP 3: THE POWER OF COLOUR 
"Colour plays an important role in the world in which we live and in our personal lives. It has the ability to play with your empathic senses – in other words, they are able to play on people's emotions and trigger certain feelings," Keshni explains.
Red is generally known as a colour for passion, power and anger, but finding the right hue for you is important.
This is best determined by doing a colour test with a professional image consultant, who will drape you with an array of colours to determine your undertone, value and chroma and will help you identify the most flattering range of colours for you.
STEP 4: KEEP A SCRAPBOOK OR JOURNAL
Get your hands on some fashion magazines and find styles that inspire you.
"Once you have found a style that you are totally in awe of, you can aspire towards that style.
"Take note of the common aspects in each of these different styles, whether it is similar-looking accessories or the use of animal prints that attracted you.
"These are the common styles that you can now incorporate into your own individual style," Keshni says.
STEP 5: WARDROBE AUDIT 
This might be the most difficult step and it is best to open that closet and pretend that you are at a boutique and take some time looking at each item that is hanging on the rail. Ask yourself the following questions:
– What do these items do for your personal brand image?
– When last have you worn each item?
"Be brutally honest and sift out those items that you keep in the hope that you will one day fit back into," Keshni says.
You could do three things with the items you no longer need: donate to goodwill, try and work it into an outfit to create that desired silhouette or keep it in a memory box on top of your closet to collect dust."
STEP 6: FIT, FIT, FIT
"We have all been there. You started off window shopping and your eye caught the outfit that the mannequin is wearing.
"It looks like an outfit straight off the cover of a high fashion magazine, so you make a 'non-calculated' decision to purchase the outfit based on how it looks on a plastic doll compared to how it would look on you. You buy it anyway because the piece is so lovely and it is cheap," she says.
"This is a big mistake. You will be left with a closet full of clothing you would probably never wear."
STEP 7: STOP FOLLOWING TRENDS
Instead of always just following the latest trends, the aim is to develop your own style and incorporate trendy pieces to look on trend.
"Someone who is comfortable in their own style will not fluctuate with fast fashion," Keshni says.
"Your true style needs to defy fast fashion trends. At times, it is quite exciting to add trend items to your style, but they should not derail your style.
"Make sure to go for trends that suit your body shape."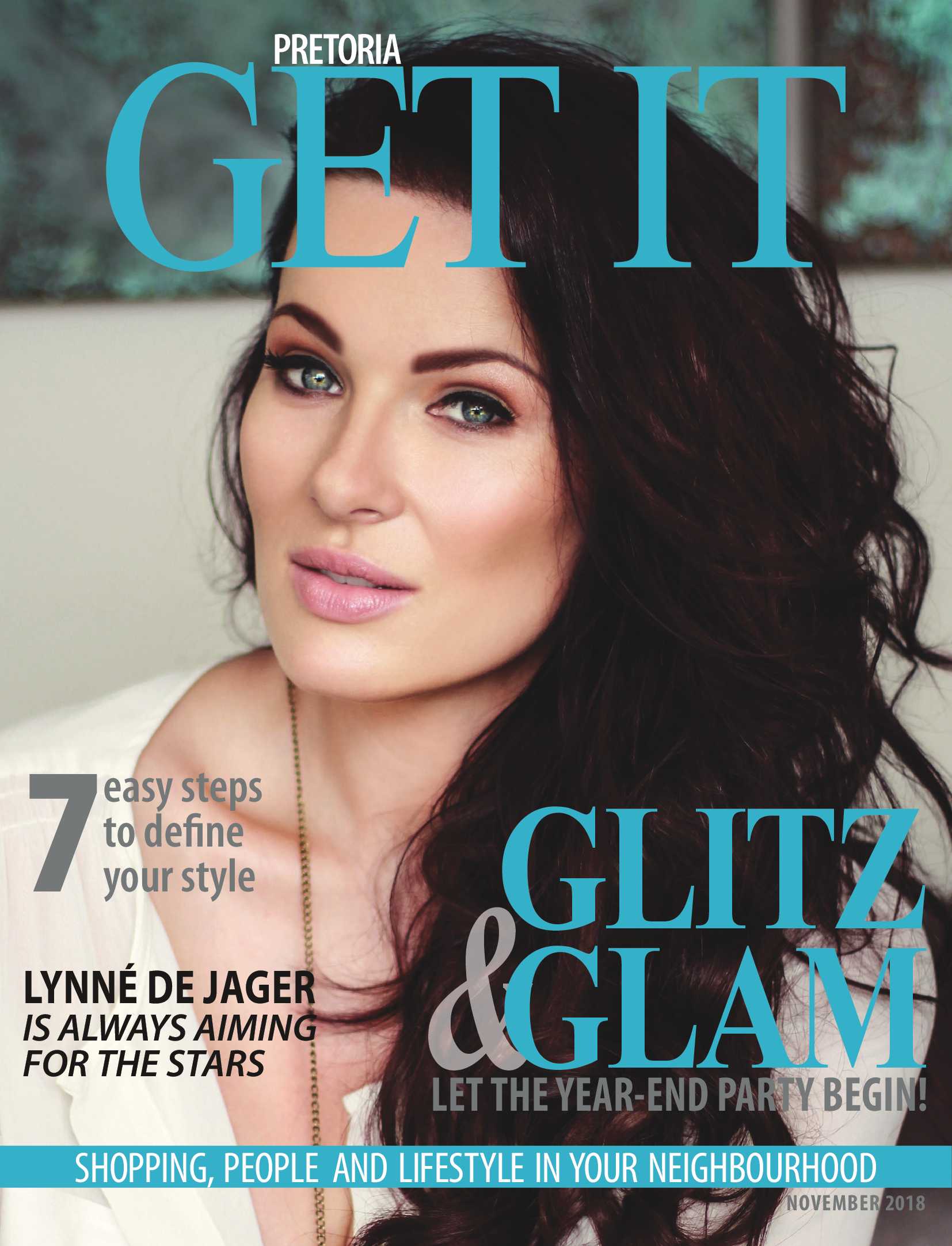 is a national brand of premium free magazines available in centres across the country.
to see other Get It magazines in the network.