Book Club
READ THRILLERS and CHICK-LIT … A HANDFUL OF BRILLIANT BOOKS FOR NOVEMBER
All these books less 20 percent for Get It book club members
• Who did not love The Devil Wears Prada? Now, yippee, at least one character is back. Lauren Weisberger's latest novel, The Wives, revolves around Emily Charlton, ex-assistant to legendary (and fairly scary) fashion editor Miranda Priestly. Emily is now a successful stylist and image consultant to Hollywood stars. But, thanks to the Snapchatting millennials stealing precious business, her career is under threat. Then, when Graham Hartwell, a senator with presidential ambitions, frames and publicly dumps her old friend, Karolina, Emily winds up in Greenwich – with the client of a lifetime. He could not have known what is coming. He did not reckon with the wives! Harper Collins, R305
• We are warning you. Once you start Her Name Was Rose, you won't put it down. Claire Allan's thriller is about a young woman, Emily, who by letting a stranger step in front of her, has her life change forever. The stranger was Rose, who steps out in front of a car and is instantly killed. This young mother has a beautiful loving family, a great job and lovely home. Now there is a husband who misses her, and a son who needs his mother. Everything Emily has ever wanted, actually. So why not fill the empty space? But Emily discovers, too late, that no one's life is really perfect … and not everything is as it appears to be. Avon, R305 • You know your mother, right? Where she grew up. What her neighbours think of her. That she would never keep a secret. Andrea thought she knew her mother, Laura, too. Until an everyday trip to the mall explodes in an act of violence, Laura is in hospital and her face is splashed across the front page of the local papers. Suddenly Andrea is seeing her mother in a whole new light. And if she does not find out about all the secrets Laura has been keeping, things are going to get much worse. In Pieces of Her, Karin Slaughter, as always, grips from first page to last. Harper Collins, R305
• Bridget is happy. She loves her husband and son, has her own business and a life that is small and safe. Exactly what she wants. Until one day, Anthony, the music teacher who abused her when she was young, walks into her shop with a young teenager he is clearly grooming. Wanting to ensure she does not bring up events from the past, Anthony starts stalking her. Then she snaps! Christobel Kent's What We Did turns disturbing subject matter into a psychological thriller. Sphere, R315
• Seven-year-old Riley is a clever child, and curious about a lot of things. Mostly about why others do not see her the way she sees herself. When she tells her parents, Sally and Theo, that she feels uncomfortable in her own skin, Sally wants to support her by helping her be who she dreams of being. Theo resists; he thinks Riley is simply pushing boundaries. Both believe theirs is the only way to protect Riley and keep her safe, which pushes their relationship to breaking point. This Child of Ours by Saide Pearse is current, relevant and thought-provoking. Sphere, R315.
Join the club
We've told you before … and trust us, we'll tell you again … if you're a bookworm, you should join our Get It book club. Why? Because why would you pay retail prices for new releases when you can buy them for 20 percent less … and have them delivered straight to your door? Delivery is free if your order's more than R250 (less than that a R45 delivery fee is charged). Simply register on www.knowledgeroad.co.za/getitbookclub. Oh … and it's free and we won't spam you!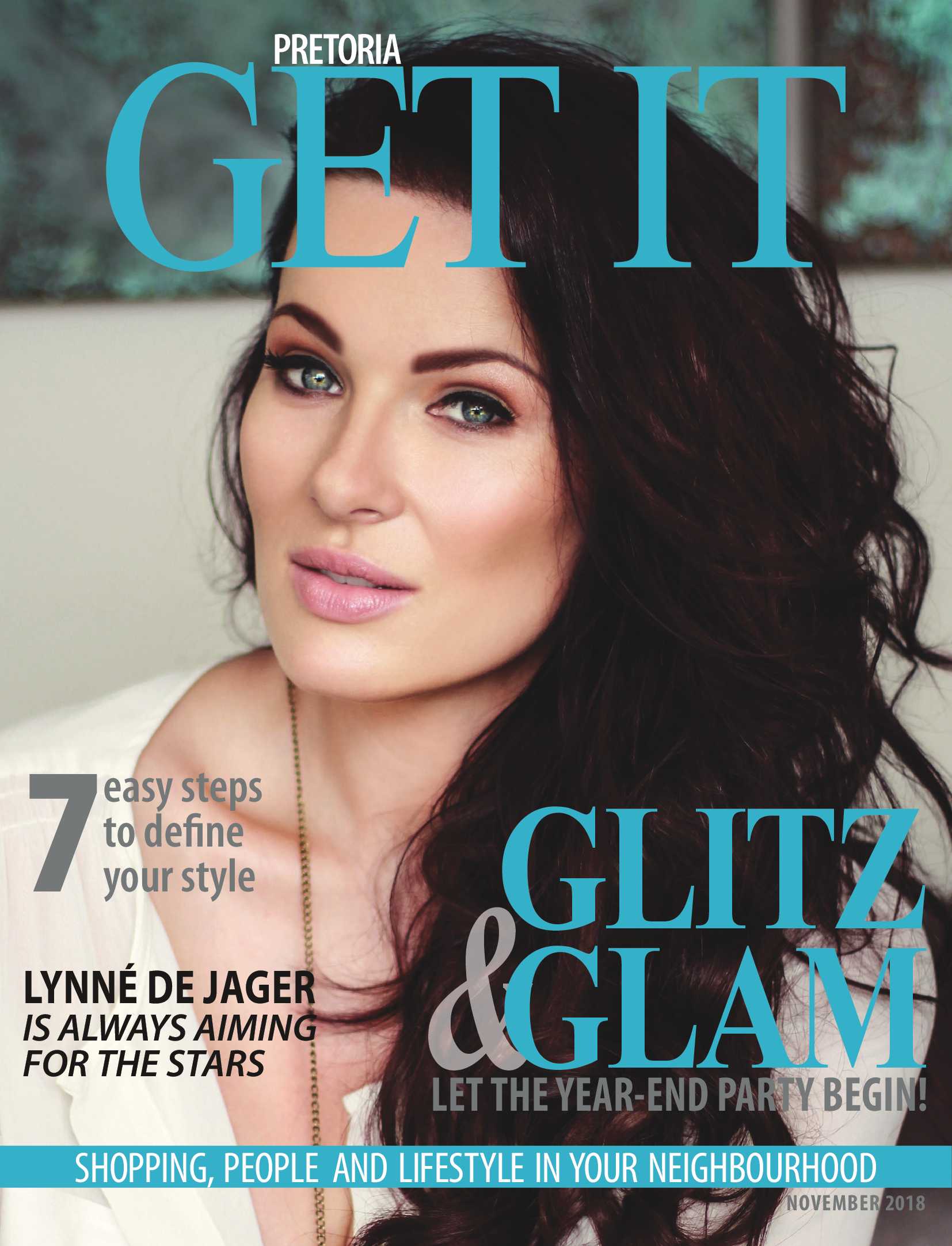 is a national brand of premium free magazines available in centres across the country.
to see other Get It magazines in the network.