How safe is airport Wi-Fi?
We are all guilty of connecting to the free Wi-Fi, without a second thought of whether it is legitimate.
We all seem to be quite happy to send out our personal details to an unknown supplier or hotel offering these services just so we can get online, and if you are lucky, you may have only skimmed the provider's terms and conditions. Yet, we should be more vigilant – the risk is plentiful. The worst thing you can do is assume a Wi-Fi network is legitimate – or necessarily run by an establishment in which you are. It might be a decoy deployed by criminals.
To stay secure at airports during the holiday season and beyond, here are a few basic precautions to take courtesy of ESET Southern Africa:
– Consider using a 3G or 4G hotspot instead of free public Wi-Fi hotspots.
When the phone is connected to the mobile data network, it can convert the data stream into a Wi-Fi signal for other devices to share. The phone can still make calls and respond to texts while it is hosting the connection. If you are logging into a work network, use a virtual private network (VPN), and do not visit banking or shopping sites.
– Once you are assured that the hotspot is legitimate, you probably want to check your email messages – this is best done via your PC, as you can use the browsers secure icon (usually a lock or similar in your address book) to check that you are connected securely (that is, via HTTPS).
– If you absolutely must connect to public Wi-Fi networks, be sure to connect to a legitimate one. Sometimes attackers will set up a malicious network (an "evil twin" or "spoof") to trick you into logging into a network with a similar or same name. It never hurts to verify with the facility which the proper one is to connect to.
– Limit activities to anything that does not require a username and password as hackers who are monitoring network traffic are looking for you to do just this.
– Avoid, at all costs, logging into sensitive services such as banking applications or email when using public Wi-Fi, because criminals are always looking for ways to use online banking against you. While mobile banking, in theory, should be safe, this is only if you are using the official banking app, as there are a lot of copycat versions that people mistakenly download.
– If you are going to use your computer in a risky environment, ensure sharing is switched off – you do not want unknown attackers having access to your files. On a Mac, you will find this under sharing preferences and on a PC your homegroup and sharing settings will vary according to your operating system (OS).
– Travellers will be on safe ground researching information, or checking news sites or looking at maps of the local area, but anything financial, such as booking a hotel, is best done either via your mobile device's connection or just over the phone.
Use basic security service such as an antimalware/antivirus and consider a VPN. If you are looking for a reputable security software, there are many good ones out there that cover nearly all operating systems. For example, ESET Smart Security Premium protects your Windows and Mac devices from cyber threats and improves your chances of recovery if your device is lost or stolen.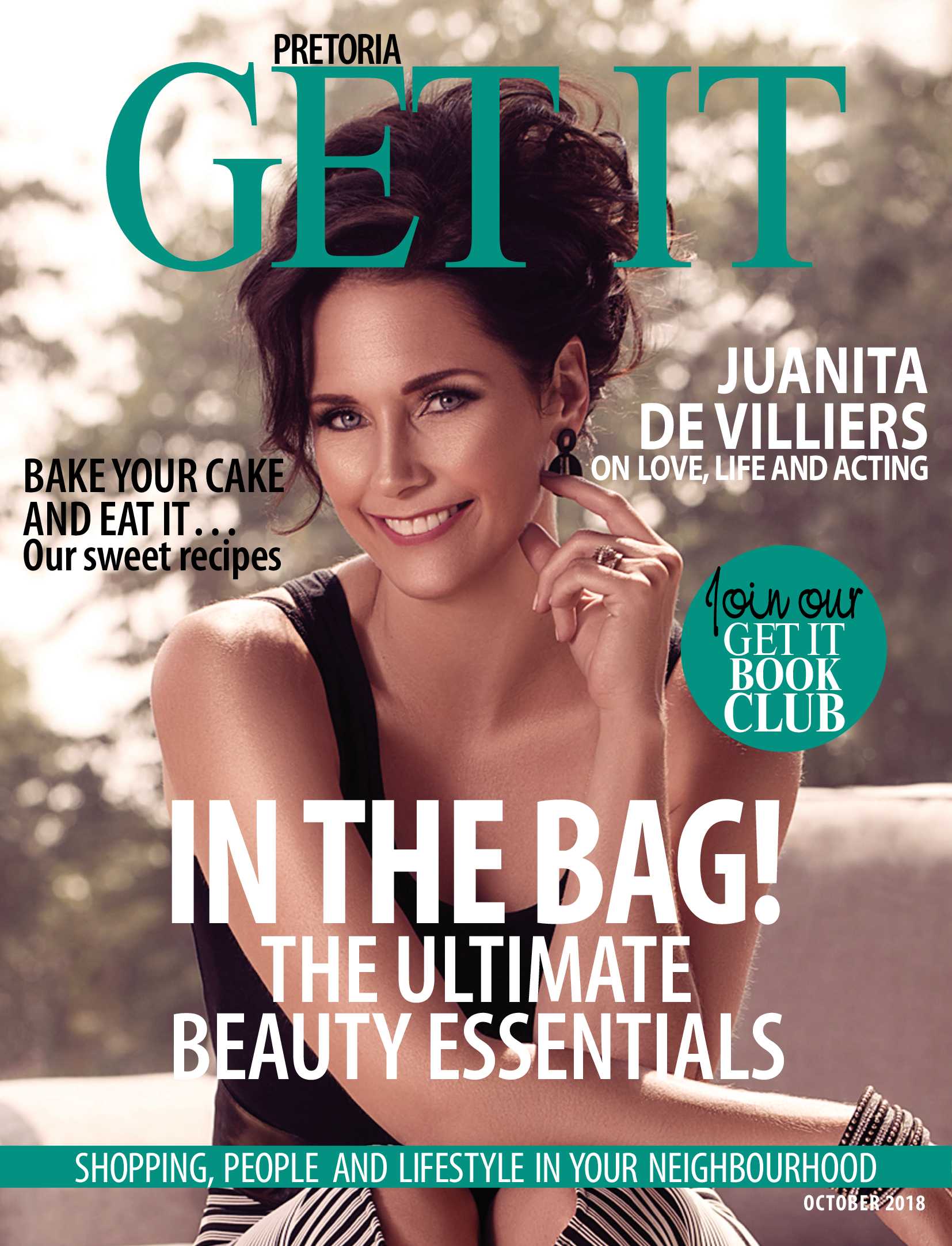 October Spoil
Welcome summer with an extraordinary rosé.
is a national brand of premium free magazines available in centres across the country.
to see other Get It magazines in the network.