To success!
On the local entertainment scene Juanita de Villiers is definitely no newbie. She frequents local television and movie theatre screens and was even a contender on the television dancing show, Strictly Come Dancing earlier this year.
Is there anything she cannot do?
She is smart, beautiful and very good in what she does. Just have a look at any one of the many movies she's been in the last couple of years.
When you look into her lively blue eyes, see her smile or get a peek of her slender figure, it's hard to believe that this 36-year-old has been working in the industry for the past 10 years already. She doesn't look a day older than 25!
Over the past few months she worked on no fewer than three television films with Deon Opperman Productions and kykNET. Her 2019 diary has a few projects penned in already and we can't wait to see what she will be up to.
Fans of the beauty will know her from roles in movies like Bakgat 2, Treurgrond, Die Pro, Somer Son, Knysna, Die Ontwaking, Kampterrein and Forsaken, to name only a few.
What makes her so passionate about acting?
"It's the different worlds of the characters I get to be a part of that makes it so exciting. Especially when the characters are nothing like me. And of course all the stories that we get to share with each new project," she says.
But the industry is fickle and staying positive when there isn't a consistent stream of work can be difficult.
"It gets difficult. I thought that after 10 years in the industry, I would be used to it, but it still gets to me every now and again. I try to focus on now and the positives. And sometimes I like to attend acting or voice classes just so I can feel that I'm continuously working on my craft," Juanita adds.
Apart from acting, Juanita also loves doing voice work and can be heard on quite a few RSG radio dramas.
"I was lucky enough to be approached by Bettie Kemp. A few years ago we worked together on a production called Mis," she adds.
And don't think the amount of work for television or film compared to radio differs much.
"With radio you have to colour things using only your voice where with TV and film you have other props. Radio voice work is a technique on its own and one has to think much bigger than normal. What is fun though is that you don't have to learn all your words by heart. The preparation is, however, still the same as you need to know and understand your character as well as the story."
Seven years ago Juanita married fellow actor, director and film maker André Velts and the couple is as in love as ever. She regularly boasts about her hubby on social media and says it's very important to make time for one's partner.
"Communication is also very important. We like to check in with each other every so often, just to make sure the other person is okay," she says.
Due to the nature of their work, the couple do, however, spend a lot of time apart.
"It's never nice, but luckily it's never for more than five weeks at a time. And we always try to see each other as much as possible. Work is very important to both of us and we love what we do."
Her favourite role so far was when she played Ella Nesser in the Afrikaans thriller Die Ontwaking. Her dream role?
"I'd love to play any type of baddy or badass where I can shoot guns and drive around crazy," she laughs.
And yes, there is an international actor she would love to share the screen with.
"I would love to act alongside Kate Winslet, but I will be so scared that she would out-act me as she is just that good," Juanita says.
When she's not busy working, the actress likes to spend time with family and friends. Her favourite place in Pretoria is her home with hubby André and her six-year-old pekingese, LillyBell.
And of course, in her industry staying in shape is very important. She tries to go to the gym between three and four times per week but says her sweet tooth sometimes gets the better of her.
"I believe that beauty comes from within and I've decided to make peace with myself and just always be honest and true to who I am. I look after myself by living as healthy as possible and try just to be thankful for everything I have," she says.
Family plays a very important part in her life.
"My family keeps me humble and sincere. They are my biggest fans and also critics and I love nothing more than to share my work and special moments with them," she explains.
"To me family means love, care and time… nothing can buy more time with those you love," she adds.
MORE ABOUT JUANITA
What is your favourite summer fashion item? 
My red leather shoes.
What is your favourite beauty product? 
Zam-Buk for my lips and Nu-skin's
Tri-Phasic-White range. I struggle with pigmentation but it's a lot better since
I've been using these products.
When you're not working, what do you do to relax? 
I love to go for walks, especially in nature. I also like to do yoga.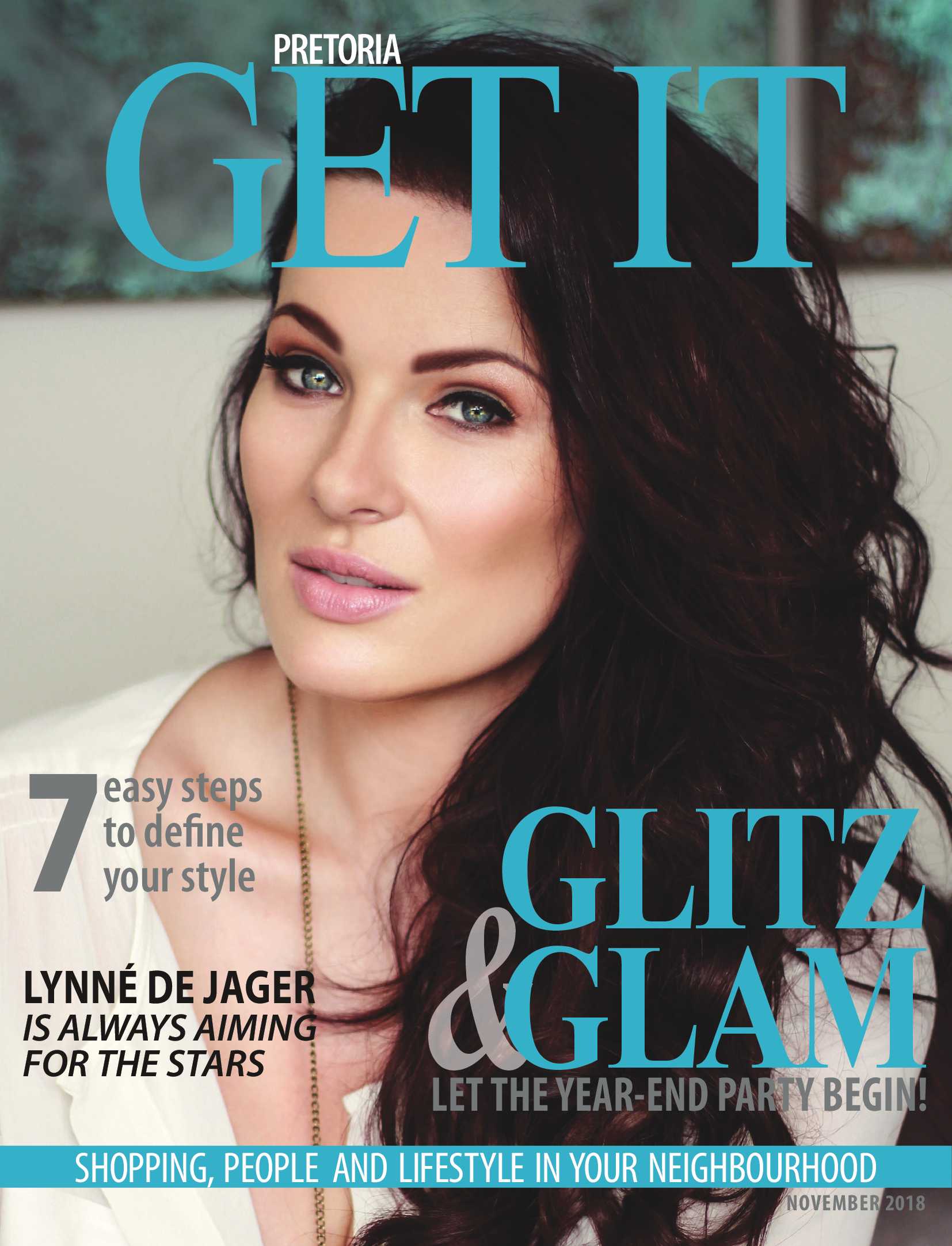 Summer Spoil
is a national brand of premium free magazines available in centres across the country.
to see other Get It magazines in the network.