In the name of war
You might recognise actor and producer Greg Kriek from the M-Net series League of Glory and movies like Born to Win. Now fans can look forward to seeing him in the brand new war film due for release in September, The Recce.
The actor moved to the capital from Somerset West when he was one year old and attended Waterkloof primary school, where he was head boy, before attending Paarl Boys High boarding school.
It was while attending primary school that he did his very first amateur acting performance.
"I was six years old and recited a poem called The Concrete Mixer at the Pretoria Speech Festival. I had lost both of my front milk teeth a few days before so it made for a very interesting and entertaining delivery," he laughs.
"I always had an aptitude for movies and telling stories growing up. I first obtained an honours degree in Economics at Stellenbosch. In my final year we had to do an internship, where we were required to apply all our business studies to a specific industry.
"So instead of following everybody else's path, I had a desire to apply all my business studies to the film industry and take a long shot by doing my internship in Hollywood! It was all worth the risk!" the 29-year-old explains his career change.
It was in Los Angeles that he realised that he wanted a career in front or behind the camera. And shortly after finishing his internship, Greg got his first industry break, directing for the SABC3 lifestyle programme, Top Billing.
"The most satisfying part of my job is that I get to touch people with my work on a deep level – to reflect back to society what it means to be human, to be able to learn so much about humanity, history, the world, to truly study what it means to live authentically. My job is to live authentically under imaginary circumstances," Greg explains.
After working in the local film industry for a year, Greg returned to Hollywood to train at the Larry Moss studio while simultaneously building his first film production company.
He got his international acting break when he got to rub shoulders with the likes of James Purefoy, Olga Kurylenko and Morgan Freeman in the high paced Hollywood action thriller Momentum directed by Stephen Campanelli.
"It was a wonderful break for me and so much fun. I got to develop the confidence to not only see myself as a local actor anymore, but rather an actor in an international market.
"I also realised that through hard work and dedication, anything is possible. I learned so many new skills on that movie, when it came to weapons handling, screen combat and how to deal with Hollywood stars," he explains his experience.
And does the South African film industry compare to international standards?
"Writing is an absolute science overseas with layers of depth that we are yet to replicate and achieve with our own local stories," he says.
In September, fans will get to see Greg in action as the lead in The Recce.
He plays the role of Henk Viljoen – a recce who is wrongfully declared KIA behind enemy lines. Abandoned by his superiors, it's a race for survival in which his mental and physical abilities are pushed to their limits, as he navigates his way through the treacherous Angolan war zone in an effort to make his way home to his loved ones.
"It was a tremendous honour to get to play Henk. I really identified with his tenacity and dogged perseverance," Greg says.
To prepare for the role he had to attend a special bootcamp where he was taught tracking, special forces weapon handling, basic bush craft, special sniper training and horseriding lessons.
"The film explores how both men and women were affected by the war. It is both universal and local in that sense – and viewers can expect to see a raw and honest survival drama in the context of an action-packed thrilling war epic," Greg adds.
It took just over six weeks to complete the filming process and the team spent between 14 and 16 hours on set per day. Greg did most of his own stunts.
"I'm currently preparing for one of the leading roles in a new movie called Due Justice shooting in the USA later this year – where I'll be playing a TBI victim fighting his way back to recovery," he says.
2018 is a fruitful year for Greg as he has nine movies releasing locally and internationally. Look out for his movies: The Serengeti Rules, Deep End, Lake Placid Legacy, Tremors and Maze Runner.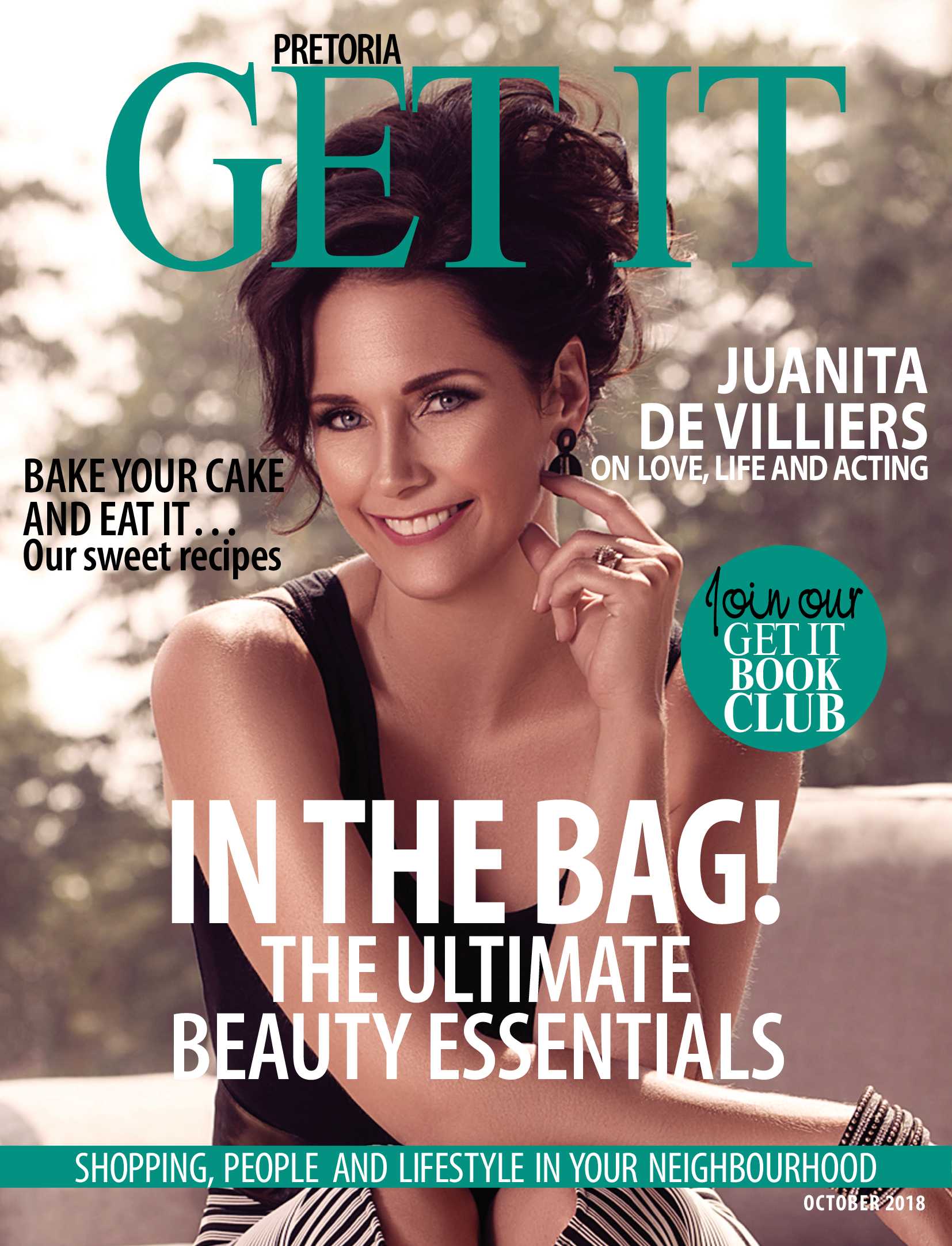 October Spoil
Welcome summer with an extraordinary rosé.
is a national brand of premium free magazines available in centres across the country.
to see other Get It magazines in the network.