Time for a spring clean!
The commencement of spring usually goes hand in hand with spring cleaning. Getting rid of the old and embracing the new season.
A new you – so to speak. Sounds like hard work?
Yes, it might be, but it's also very fulfilling. And if you're not sure where to even begin cleaning up and organising your living space, we've got you covered. Here are a few ideas to get you spring cleaning like a pro.
TOP TO BOTTOM
You will definitely not be able to clean the entire house in a single day, not thoroughly anyway. So start somewhere and work out a schedule for the day. Perhaps you want to take a couple of days and tackle the entire house. Just remember to be realistic and pace yourself. If you start off too strong you might get tired or discouraged and give up all together. Start by making a list of all the rooms or spaces you want to clean. This will make it easy to pace yourself all the while making sure you get everything done. Next, start tidying up before grabbing the duster and start dusting. Last but not least, vacuum.
SOAP AND WATER
Blankets, bedding, carpets and even the curtains. Take care to read the caring instructions on different materials carefully before simply throwing it in the washing machine. And remember to remove all hooks from curtaining before washing as it may damage your washer. For the carpets we recommend a deep clean, at least twice a year.
DON'T FORGET THE DRAWERS
When spring cleaning it's
easy to only clean on the surface and forget dusty places like drawers and the wardrobe. Make sure to sweep and wipe the insides of drawers to get rid of any unwanted dust. For a fresh smell you can wipe the insides with cedarwood or other aromatic oils. Just make sure to let it dry completely before packing everything back in. Don't use oil in drawers where clothing are stored, otherwise you'll ruin the fabric.
PERFECT LIGHTING
When cleaning, one is usually looking down, and one tends to forget about the light fixtures. Grab a ladder and remove the shades, globes and bulbs for a proper clean. Removable parts can be washed with regular dish soap, letting it dry completely. Fixed parts can be wiped down with a damp cloth.
INVOLVE THE KIDS
No need for you to do all the hard work by yourself. As they say – more hands cause for a lighter load. This cleaning process can form part of the kids' daily chores or reward programme. Once the work is done, everyone can have a rewarding slice of pizza.
CLEAN OUT
Haven't worn or used something in more than a year? We can guarantee that you won't use it in the next couple of months either. Make piles – keep, throw out and donate.
ON THE SHOPPING LIST
Apart from the necessary cleaning supplies, why not invest in a few items to help spruce up your newly cleaned home to stay fresh all year round?
House wall cabinet available in white or black, R899. Details: www.superbalist.com.
Pure Gardenia air freshener sticks, with hints of gardenia, orange blossom, voilet, peach and cocunut, R599. Details: www.zarahome.com/za/.
This Retro Tall Boy's top opens for additional storage and it also has 3 drawers, R7 450. Details: www.weylandts.co.za.
Aura serenity ultrasonic diffuser from Yuppiechef, R1 199. Details: www.yuppiechef.com.
Jatoba basket is available in three different sizes, R395-R995. Details: www.blockandchisel.co.za.
Joshua chest from natural wood colouring, has a country-chic charm, R 6 999. Details: www.coricraft.co.za.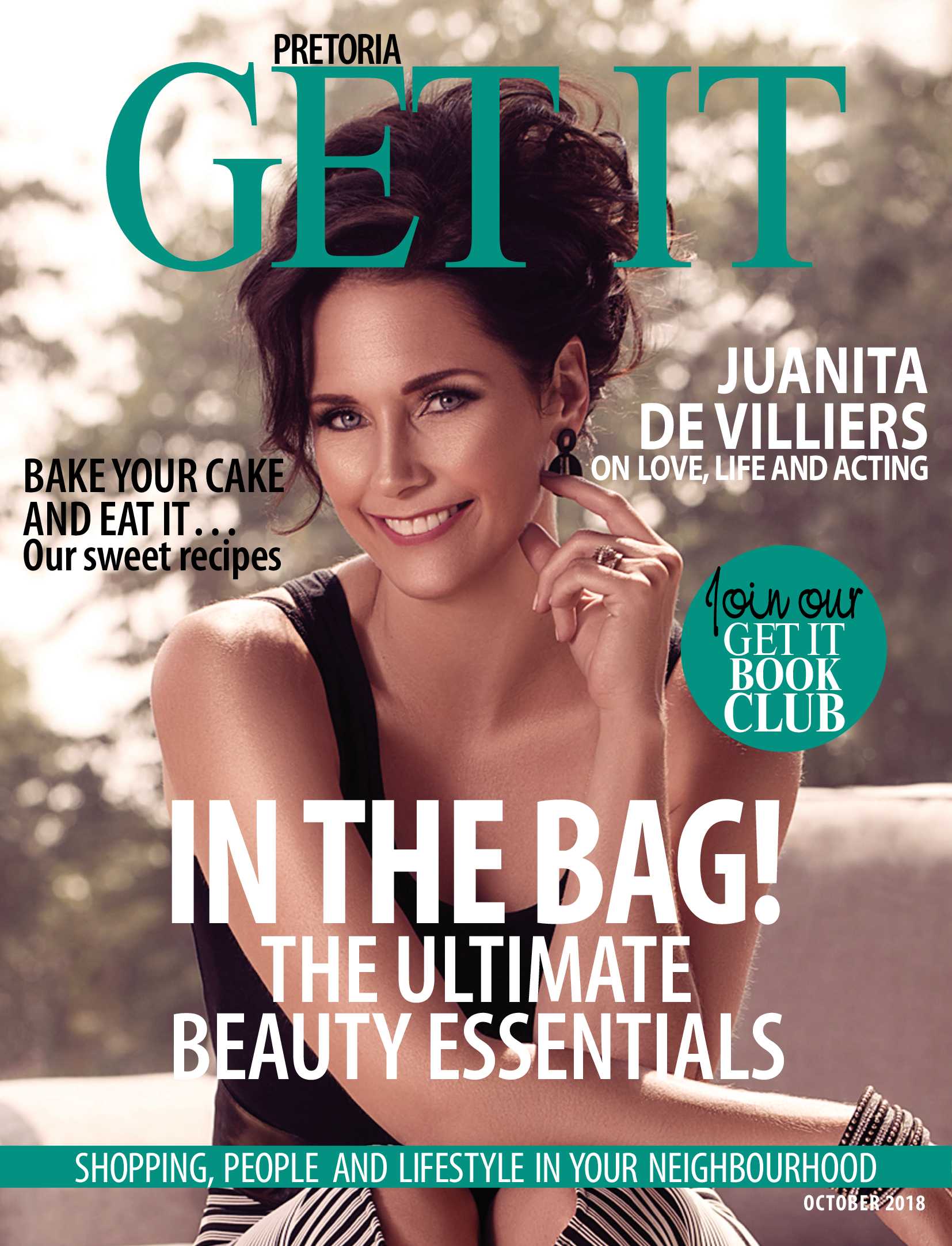 is a national brand of premium free magazines available in centres across the country.
to see other Get It magazines in the network.