Review. Our top spring choices.
READ TWO BRILLIANT BOOKS FOR A THRILLING SPRING
Two best friends + one fateful night = a psychological thriller that grips from page one, and leaves you reeling from the twists. Sasha and Ellen met as teenagers; now 10 years later, they share a flat in London. When Sasha disappears, it's thought she's run away, but Ellen knows better. She knows the person who was involved in an horrific event back in their teenage years is looking for revenge. If Sasha's missing, will she be next? Three Little Lies by Laura Marshall is a thrill from start to finish. Sphere, R290.
More thrills from Lisa Jewell. In Watching You, newly married Joey is living with her husband in the attic of her brother's home, when she becomes obsessed with the man next door … the devastatingly attractive head of a nearby school. But while Joey's watching him … she's unaware that someone's watching her. And that her crush is going to turn into a deadly obsession. As good, if not better, than Jewell's Then She Was Gone … with a shocking twist on the very last page. Century. R290.
SLOW DOWN, BE MORE SLOTH-LIKE
We're just loving Be More Sloth. This tiny book by Alison Davies encourages us to get the hang of living life in the slow lane. Absorbing lessons from sloths, it's all about taking your time and learning the peaceful art of just being. Crammed with little bits of advice and sayings … sometimes corny, but worth reading, and following. After all, have you ever seen a stressed sloth? Quadrille, R175.
WATCH EMMA THOMPSON'S MOST MOVING PERFORMANCE TO DATE
Magnificently portrayed and produced, The Children Act follows the story of Fiona May, a High Court judge in London, who oversees ethically complex family law cases. In this case, the fate of a Jehovah's Witness child refusing a blood transfusion lies in her hands. Said to be one of Emma Thompson's most moving performances of her career. Also starring Stanley Tucci and Fionn Whitehead. Opens 21 September. Details: www.numetro.co.za.
Join the Get It Bookclub and enjoy discounted new releases. Details: www.knowledgeroad.co.za.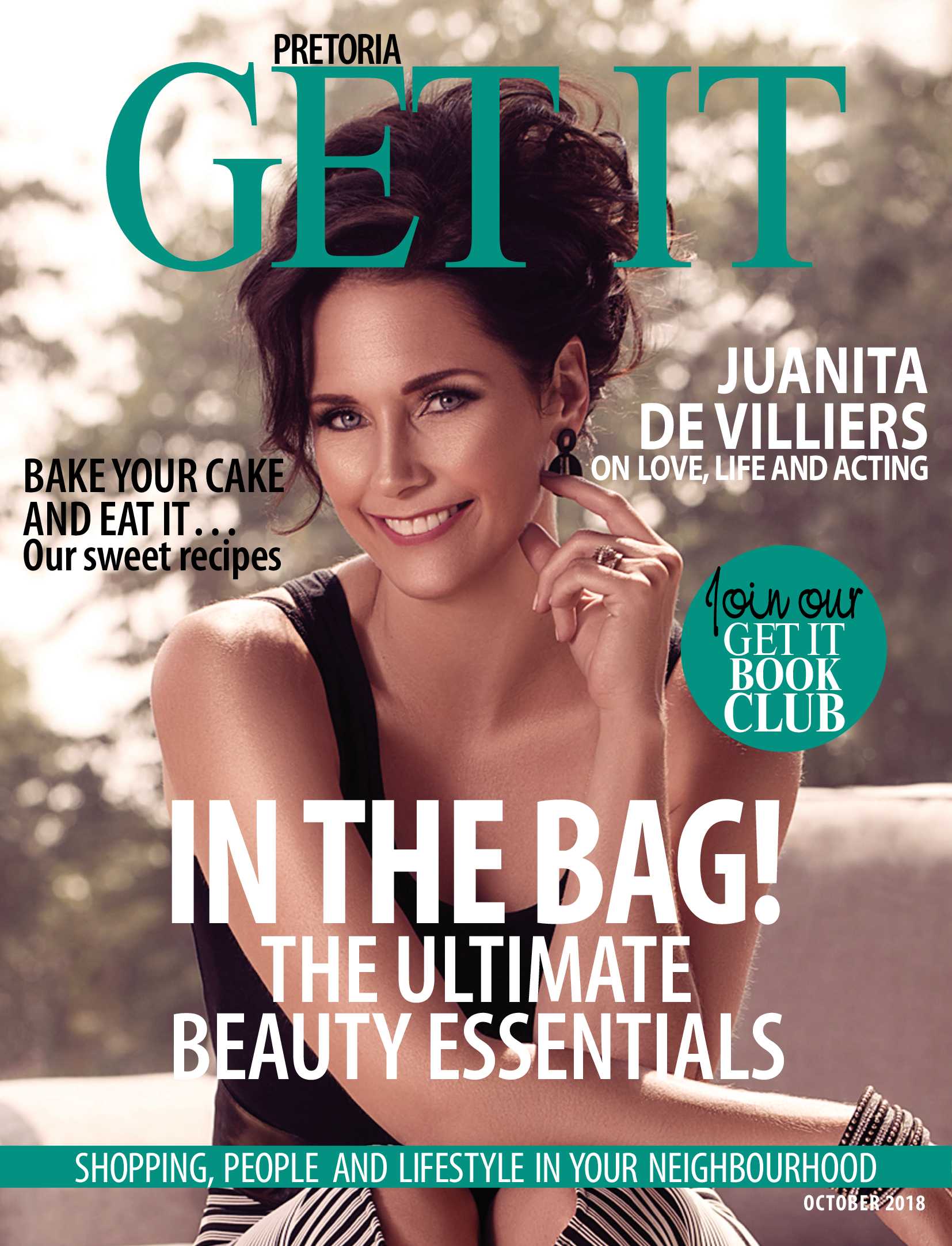 is a national brand of premium free magazines available in centres across the country.
to see other Get It magazines in the network.