Beauty and brains
Growing up as the daughter of an anaesthetist, the young Toni actually wanted to be a missionary, singer or a vet – a far cry from her job as plastic and reconstructive surgeon today.
Lucky for countless patients, her interest peaked and after finishing high school she enrolled to study medicine at the University of Pretoria, where she immediately knew she wanted to specialise in plastic surgery.
"Many people suffer mentally because of a physical defect or problem. Surgery gives instant results and you can change a person's life for the better," the gorgeous doctor explains.
She remembers how she used to watch the soapies, Days of our Lives and The Bold and Beautiful, to analyse the actors faces and makeup.
"I watched them age over the years and tried to see which procedures they had done," she adds.
After completing her medical degree, she started her specialisation at the College of Medicine of South Africa.
Today she is a jack of all trades as one of a selected few surgeons in South Africa who does procedures ranging from rhinoplasty and facelifts to microsurgery and reconstructive work.
Microsurgery is when tissue is moved from one part of the body to another and then attached to blood vessels and nerves under a microscope and with microscopic threads. These kinds of operations can take up to 12 hours at a time, she adds.
Her practice currently has two sides to it: reconstructive surgery and cosmetic surgery.
"Basically, in reconstructive surgery a person who has lost a part of their anatomy due to trauma or diseases like cancer needs to have that part restored.
"In cosmetic surgery, a person wishes to enhance or change a physical feature with which they are unhappy," she explains.
Apart from her medical skills, Toni is also an avid researcher and writer and has won numerous prizes for her research.
"It is important to never assume anything. If there is a theory, it needs to be tested. Make the world a better place by your contribution," she explains her passion for research.
She wrote her first book when she was seven years old – it was about a dog that got lost and ended up at the pound. Her mom typed it and sent it to Tafelberg Publishers.
"It was unfortunately rejected, but I decided to accept the challenge and never stopped writing," Toni says.
Since then, the beautiful surgeon has written a non-medical book published in Oklahoma in the USA called The Business Plan According to Proverbs and says it is based on the premise that you can only be truly successful by doing things according to God's word.
In 2009, she was crowned Mrs United Nations South Africa and later Mrs United Nations International.
She was looking for a platform to help her make a change when she stumbled upon the competition and decided to enter.
Being a doctor who is always on the run, she had to learn how to walk gracefully on a catwalk, put more emphasis on her physical training and diet, learn how to deal with the media and be an ambassador for South Africa on the global stage.
"It was a great honour and very valuable experience," she explains.
Today, she is still involved with charity work, in particular prison ministry.
For now, Toni is en route to New Zealand after been offered a fellowship in general plastic surgery at a local hospital.
"I don't believe in stagnating. One has to constantly better oneself," she explains.
"I want to farm at some stage and maybe start a refugee camp somewhere. Who knows," she laughs.
MORE ABOUT DR TONI
If you are not working, what do you do to relax?
Pinterest, gym and running. I love spending time with my family.
What is your favourite romantic restaurant in Pretoria?
We eat out a lot. I think they suspect I cannot cook. I love Hussar Grill, Mugg & Bean, Wok and Roll, House of Coffees and Papachinos.
What is your favourite beauty product?
Honey. Throw it in some hot water and paint it over your face. Botillinum toxin also works quite well now and again.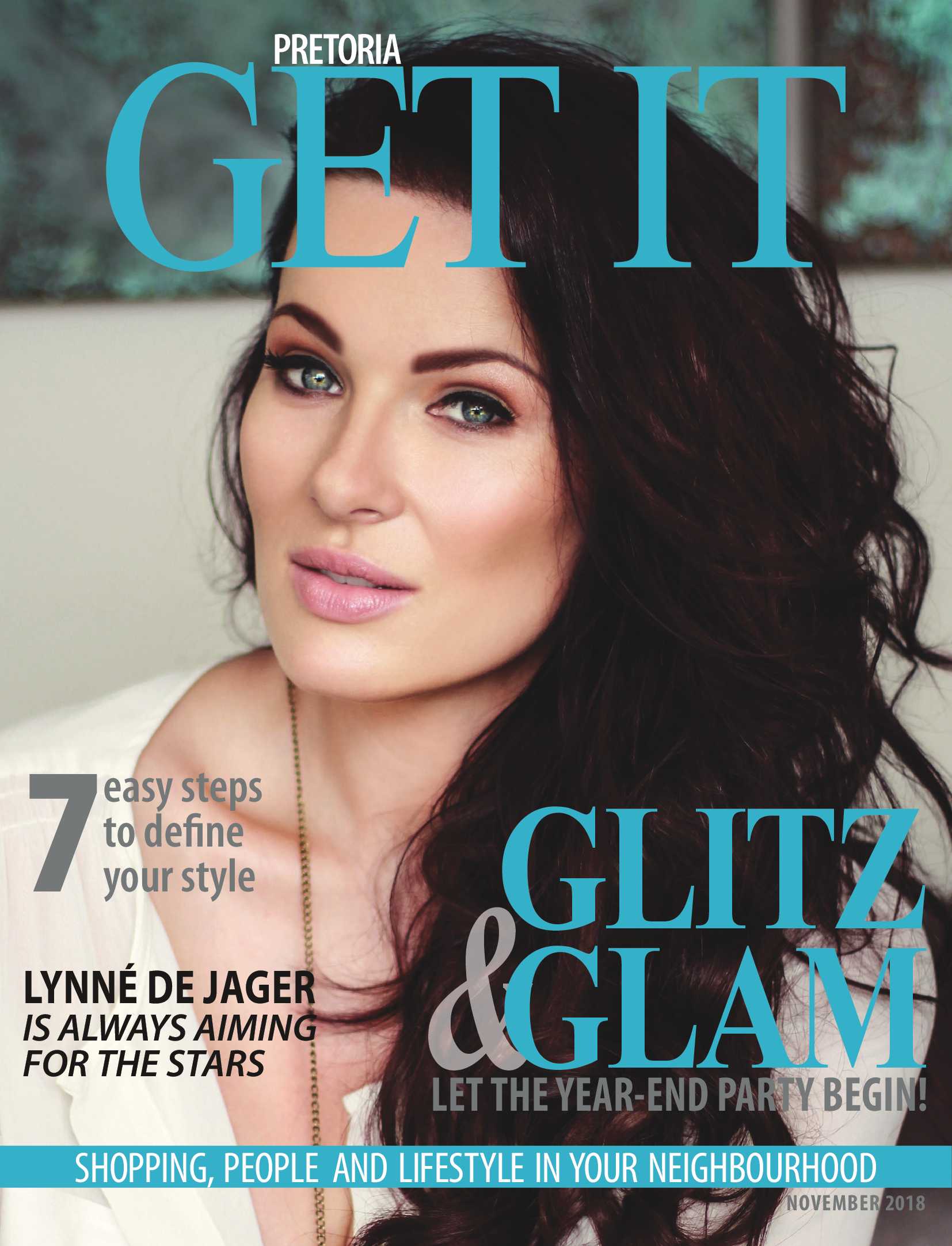 Summer Spoil
is a national brand of premium free magazines available in centres across the country.
to see other Get It magazines in the network.