Local designed and manufactured jewellery that stand out
As you know, we're suckers for beautiful jewellery and maybe even a little obsessed with shopping.
Local jewellery brand, Renasi Jewellery, recently caught our eye and we caught up with designer Sifon Uko to find out more about her beautiful creations.
What made you decide to opt for a career in jewellery design?
When I was in my teens I developed a love of fashion but I always knew I didn't want to design or make anything that required sizing like clothing, shoes and belts.
I pored over fashion magazines and watched Fashion TV-shows with hope of getting a light bulb moment as to what direction to take. But it wasn't until I walked into a well-known retail store in Botswana that the idea of making jewellery crossed my mind.
I remember having a friendly banter with the sales lady, where I pointedly told her that a particular neckpiece I was interested in was overpriced for such scanty beads.
She retorted: "So, why don't you make your own?" I took her up on her dare and started making jewellery. I haven't stopped since.
Tell us more about Renasi Jewellery.
As with most designers and jewellery, the journey to creating a new brand or range generally start with making something for oneself.
As soon as interest and demand for the creations begin to stream in, you get a new-found confidence in your skills and consider commercialising the hobby. This was my path.
I've always liked unique, stand-out-from-the-crowd pieces and slowly found my tribe of people who appreciated my work.
What makes your jewellery different from others?
My pieces are bold, vibrant, quirky, head-turning, statement art pieces that anyone who is adventurous and open-minded will love.
What does a typical day look like for you as a jewellery designer?
I'm nocturnal. When the world snores, I conjure and create! My creative hours are atypical; they're days where I can work 18 – 19 hours depending on the intricacy involved in a particular piece.
How do you decide what you want to create?
Questions I ask myself are:
-Does this piece resonate with my brand aesthetic – which is bold, unique and timeless?
-Would I wear this piece of jewellery myself?
What kind of materials work well together and which ones do not?
Beads that discolour when you spray perfume on them are a no-no. I generally choose beads that are in line with my brand aesthetic. But lately, I've been a lot more exploratory by including materials like wood, resin and ceramic beads.
Do you have a favourite piece from your current collection?
Yes, many! I love the pieces with resin beads, wood and ceramics. My notable picks from this collection are Turquoise bells, Tomi and Splattered Discs.
What challenges do you face in your work?
Marketing my work has been a tough learning curve. I have to consistently look out for the road less travelled and unique opportunities in order to get my brand out there. Also, getting people to understand the value in handmade jewellery as opposed to the generic products peddled everywhere.
How do you see your brand evolving in the future?
An international luxury brand offering more accessories apart from jewellery.
Where does the name 'Renasi' come from?
It's Latin. It means, to rise again – a renaissance of some sort.
What do some of your most popular pieces cost?
An entry-level necklace generally starts from R400. The Ore intricate pieces can go up to R1500.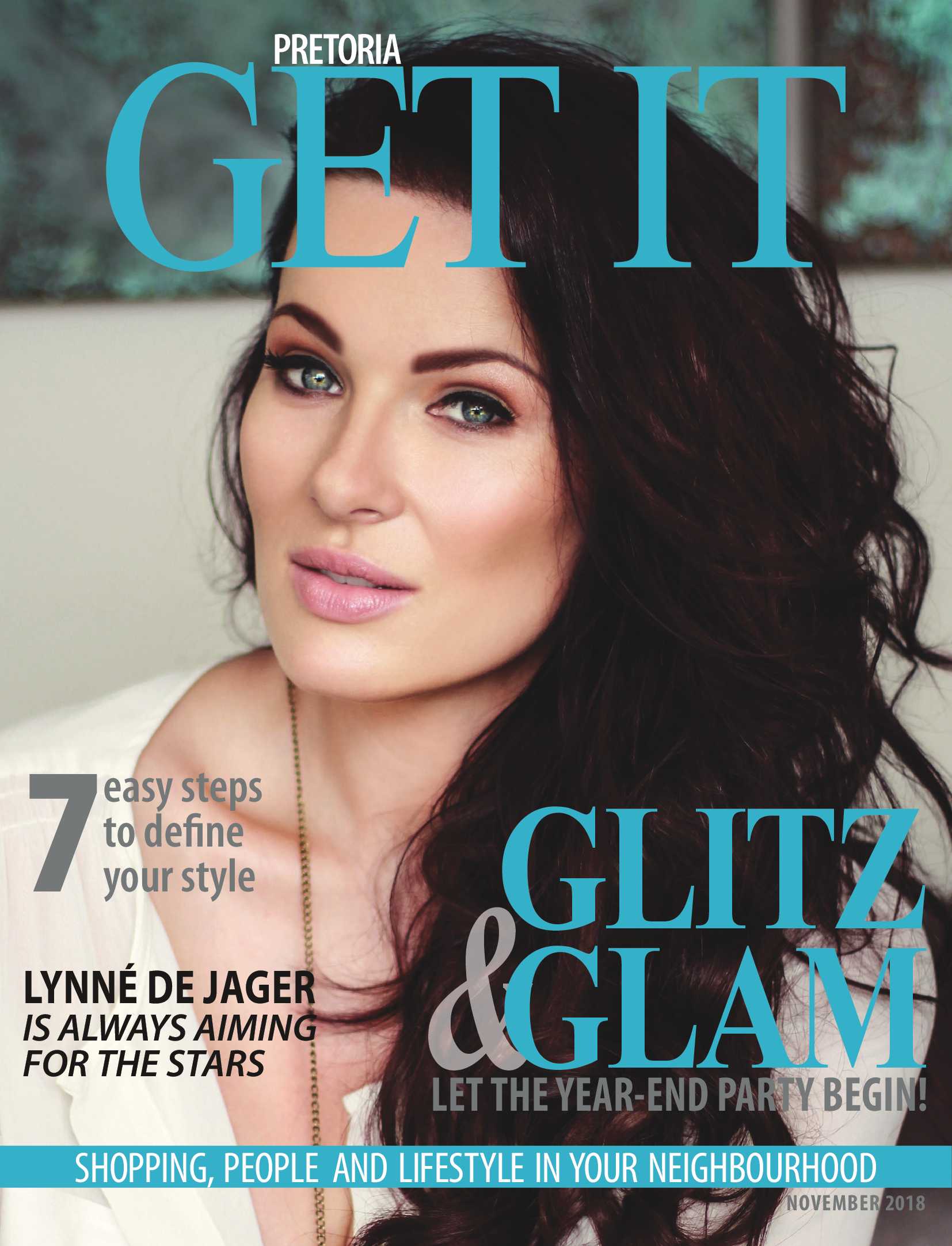 Summer Spoil
is a national brand of premium free magazines available in centres across the country.
to see other Get It magazines in the network.