Celebrating the ladies
Dr Surine Barnes
Company name: Dr Surine Barnes / Dr Tooth Little
Struggling to convince your little ones to go to the dentist?
At Dr Tooth Little, Dr Surine Barnes and her team know just how to make kids feel at home.
They see themselves as leaders in the field as a general dentist practice as well as children's dentistry and is capable of doing sedation in the rooms and procedures under general anaesthesia in the day hospital.
"I am a career-driven woman with a balanced approach. I love many things in life. I work hard and I play hard. I am result driven and enjoy being successful," shares Surine, adding that they also have a mobile unit called Dr Tooth Little Express.
This unit was specifically designed to roll out and reach as many children as possible when visiting individual schools. "We can do dental treatments in the unit for those busy moms who don't have enough time to bring her kid to the dentist," she explains.
The five things or people she simply cannot go a day without includes her family, staff, the feeling of success after fixing a crisis, customer feedback and technology.
The quote she lives by is the famous Theodore Rooseveldt saying: 'It is hard to fail, but it is worse to never have tried to succeed'.
For more about Dr Surine and her practice visit www.drbarnes.co.za. For more about Dr Tooth Little visit drtoothlittle.co.za.
Yolandi van der Merwe 
Company name: Garland of Grace Tea Garden
If you're looking for a venue to host a kitchen tea, bridal party or special event we know just the place. At Garland of Grace Tea Garden in Montana, Yolandi and her team strive to seamlessly and smoothly execute your special event by providing personalised service and quality food and beverages.
It's a family-run business and there are loads of options from which to choose. Enjoy the delightful garden or cosy up to a fireplace inside the Grace Room. The room formed part of the old farm house that can host up to 50 people.
Garland of Grace Tea garden is also a child-friendly area with a jungle gym and dollhouse to entertain the little ones. The brand new Bloom Room is ideal for an intimate affair. It fits a maximum of 12 people.
Yolandi is the co-owner of the tea garden and also has her very own beauty salon on the premises.
"For the last 12 years, my mom and I dreamt about having our own tea garden," Yolandi explains. The magic duo envisioned having a one-stop shop: Yolandi's salon where the bride gets her hair and make-up done along with the tea garden where everyone can enjoy this special time together.
For more information visit their website. Details: www.garlandofgrace.co.za.
Nicola Steenkamp 
Company name: Steenkamp Orthotics and Prosthetics Inc
Steenkamp Orthotics and Prosthetics is a medical orthotics and prosthetics practice established in 2015. Not sure what they do?
"Not a lot of people know what an orthotist/prosthetist is, and what we can do, so I find myself in many instances explaining in a short way what exactly it is what I do. As an orthotist and prosthetist, I assess the needs of patients regarding orthoses (braces & supports), prescribe treatment, determine the precise technical specifications of prosthesis and orthosis, take measurements and images of body segments, prepare models thereof, the evaluation, fit devices and evaluate treatment outcomes," Nicola, who is the practising partner, explains.
"Our vision is to grow the practice into a successful multi-disciplinary service, working closely with doctors, physiotherapists and occupational therapists to provide the necessary rehabilitation needed to treat a wide range of patients," she says. Juggling a career and brand new marriage is no easy feat. So how does she do it?
"How indeed? This is still something I think most people like myself struggle with, and sometimes when I am at home I have to force myself to totally switch off," she says.
For more information call  082 338 2430 or send an email to steenkamp.op@gmail.com. Details: www.steenkamporthotics.co.za.
Maryke Lotz 
Company name: IS-SHMG (Independent Hospital Management Group)
Mom of two, Maryke Lotz is the brand manager at IS-SHMG and is responsible for all marketing, publicity and overall performance. She studied marketing and communications management at North West University.
"My talents lie in bringing order, structure and completion. I take an objective approach to problem-solving and am tough when the situation requires toughness," Maryke says, explaining that she views problems as challenges.
"Success can be measured in many ways – money, family, loved ones who care. But I think it is the determination to not throw in the towel on my goals, relationships and challenges that drives me to succeed," she adds. After all, someone did once say that life is a one-time offer.
"We should use it well: try and fail, but never fail to try. Sometimes the most ordinary things could be made extraordinary, simply by doing them with the right people," Maryke explains the motto she lives by.
Whats the secret to her success?
"It's important to remain teachable and work closely with a mentor. My dad always reminded me to never be intimidated by the size of your dreams," she concludes.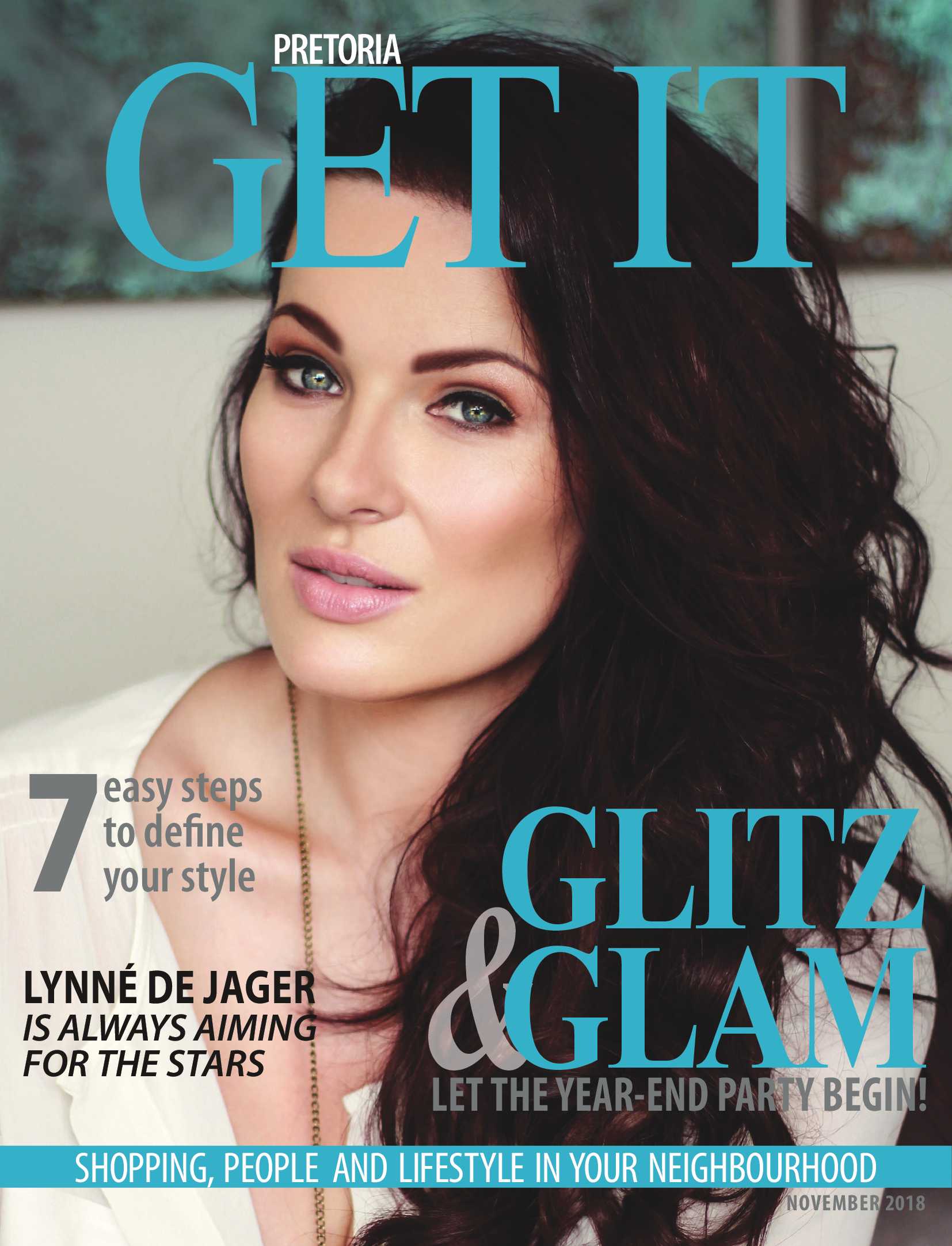 Summer Spoil
is a national brand of premium free magazines available in centres across the country.
to see other Get It magazines in the network.