Celebrating the ladies
Lydia Muller
Company name: Evestige PTY (Ltd)
Trained by the Institute of Image Consultants for men and women in California, USA in 1988, Lydia Muller started her very own Image Academy of SA, where she trains men and women to be international independent
image coaches.
"After a few years of working for myself, I went more corporate and did intensive studies in international body language, decorum and culture diversity. Through this, the Art of Visual Personality was born … a world's first … used by so many people in business and their private lives. I love life and I am so passionate about what our senses can offer … feel, touch, taste, sight and sound."
Lydia says she has been blessed with two amazing sons and three adopted furry "children".
"I am an entrepreneur who started my two companies 29 years ago," Lydia explains.
The one focuses on personality profiling, body language, decorum, EQ and image coaching. The second business is the SA Institute of Cosmetics and Slimming.
The biggest lessons she's learnt thus far in her career? "Never stop learning and always ask why before making it your own. Award your own success by treating yourself or celebrating. Know that there is not only one way. And believe."
To find out more about Evestige PTY (Ltd) send a mail to lydia@evestige.com or call 082 737 4693. Details: www.evestige.com.
Heidi-Mari Kennedy Kayat 
Company name: FOMO (online shop)
Heidi-Mari's business is a pure e-commerce business, meaning no brick and mortar building – it's all online.
With 28 years of experience in the cosmetics industry, the team at FOMO offers consumers an exceptional beauty e-commerce platform, where the customer is truly valued.
"We offer our shoppers an exclusive platform that will be their "go-to" for the latest, greatest, newest and trendiest items in the world of cosmetic brands, endorsed by SHOPFOMO," Heidi-Mari explains.
Indulgence is just a click away!
She started off as a student, working at the counter in Edgars Verwoerdburgstad (now Centurion), and worked and studied, to achieve a qualification in business and marketing. From there she moved to Sunnyside to start the first perfumery concept stores for Edgars and opened the first Red Square store.
Since then she's worked at Clarins cosmetics, and Christian Dior (Goodman Brothers were the distributors at the time), to name only a few. "I love people and I love giving – so why not give of myself, to others, with years of experience to go back on," Heidi-Mari adds. We definitely know where we're shopping next!
For more information or to get in contact with Heidi-Mari send an email to info@shopfomo.com. Details: www.shopfomo.com.
Susan van Eeden
Company name: Exact Training Academy
"I am extremely fortunate to live my passion by being involved in different entities.
"On the one hand I am a personal style and image coach, as part of Evestige, and on the other I've partnered with industry specialists and recently started the Exact Retail Academy, which focuses on retail training for all levels of staff from upstart to executives in the retail industry,"
Susan explains.
"After several degrees, I found my niche as a forensic auditor and processes specialist but also fueled by creative side by qualifying as both and Image Coach and and Interior Designer.
"I worked and stayed in Abu Dhabi until recently and returned to South Africa to follow my passion and start up the retail academy as to continue as an image coach," she says.
Her drive for success comes from the self-fulfilment in seeing other people grow and believe in themselves.
"I believe my purpose in life is to inspire self-confidence in people through experiential learning, thereby creating inspired and happy people in the workplace and at home," she says.
To get in contact with Susan can  012 348 9257 or send an email to  susan@exactrm.co.za. Details:
Theamari Jonker
Company name: JeleBebe Teething Jewellery and Accessories
JeleBebe Teething Jewellery and Accessories first came to be when Theamari noticed that her baby had the need to chew on her jewellery.
"The jewellery I was wearing at the time was too delicate and not safe at all for him to chew on. That's when the idea was born.
"Not only did I want to create beautiful, stylish teething jewellery that moms want to wear but I also wanted to make a difference in their lives who is facing the teething blues by providing them with a beautiful, safe and effective solution," Theamarie explains. But she doesn't do it all alone.
She has a right-hand woman, Lindi, and ropes in the help of a friend when the orders stream in.
She also provides customers with a special message. The business is about spreading God's word through a verse (Proverbs 31:25 – "She is clothed with strength and dignity and laughs without fear for the future,") that's printed on the inside of all the product tags.
What is her secret to success?
"The fire that God planted in my heart and to see that my family is proud of me. "My compassion for people and to see moms light up when they are buying something for themselves," Theamari adds.
To get in touch with Theamari call 079 499 6472 or send an email to thea@jelebebe.co.za. Details: www.jelebebe.co.za.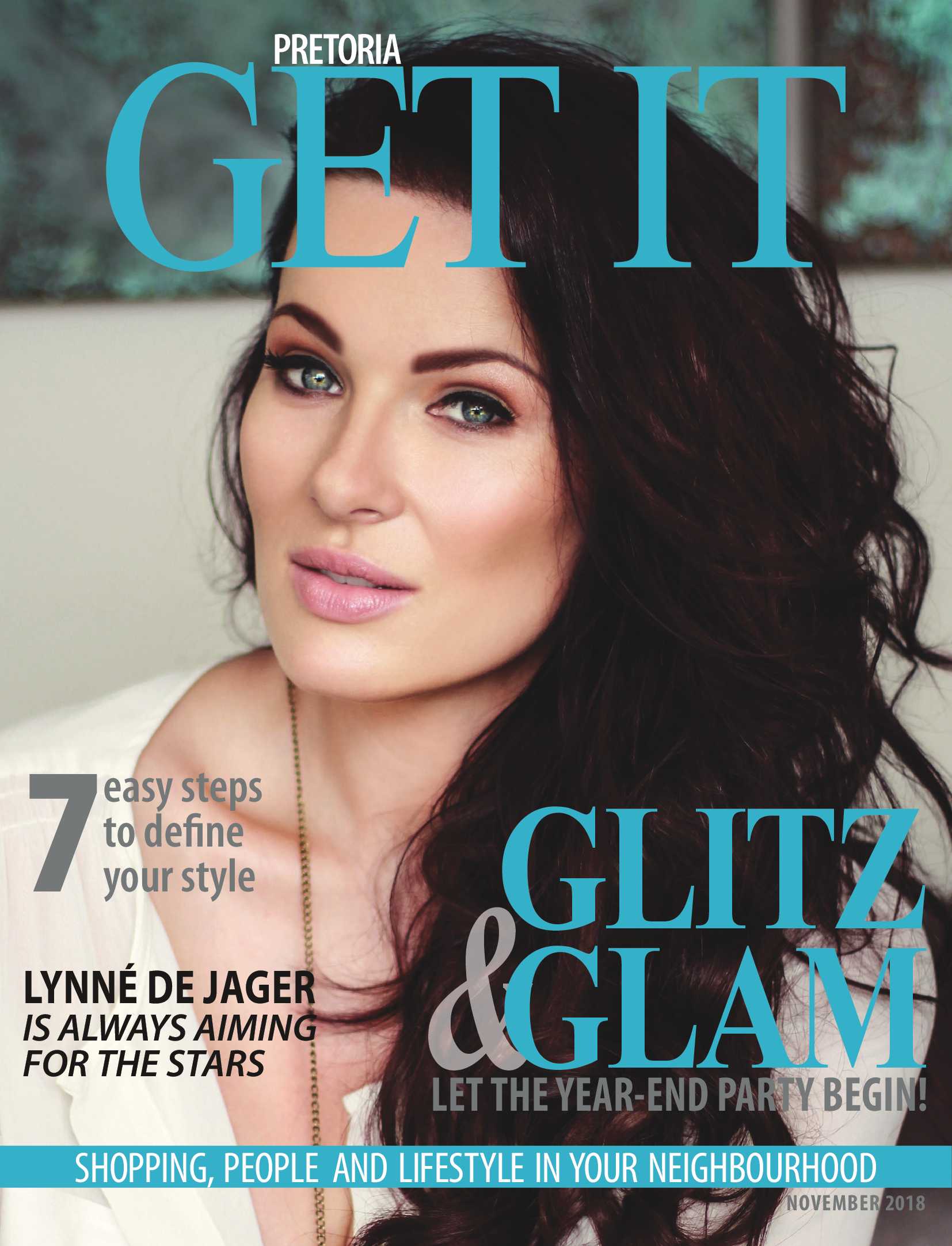 Summer Spoil
is a national brand of premium free magazines available in centres across the country.
to see other Get It magazines in the network.