Celebrating the ladies
Julien Snyders
Company name: Strands of Love Hair Extensions
Known as the number one tape-in supplier of human hair extentions in South Africa, Julien Snyders know a thing or two about good hair.
"Due to the high demand for our hair, we have even started expanding internationally," the mom of two says. Julien is also a registered mom of safety for abandoned babies. She loves being a mom, but also loves business.
"To see the change in how women feel about themselves when they use Strands of Love products inspires me everyday. I struggled with hair loss after giving birth to my girls and therefore fully understand what women go through and why hair extensions can be such a strong confidence booster," she says. "My inbox is filled with women's stories of hair loss due to trauma, giving birth, cancer or just having thin hair in general.  To see how Strands of Love has boosted women's confidence, inspires me to continue doing this every day," she adds.
Spending quality time with her girls and family is also very important to her and she makes sure to never work over weekends.
Her recipe for success? "Doing what you love, and loving what you do," she says.
To find out more about Strands of Love Hair Extensions send an email to info@strandsoflove.co.za. Details: www.strandsoflove.co.za.
Elzaan van der Merwe
Company name: Mamilla Fashions as well as Vehicle Licence & Registration
Mamilla Fashions is a unique clothing brand for women of all shapes and sizes. They cater for sizes from XS to 6XL and even sell women shoes in South African sizes three to 13, extra length garments and maternity wear.
"We offer our clients a one-on-one experience, making them part of the Mamilla family," Elzaan says.
Their slogan is: "Where everybody is beautiful."
Elzaan's other business venture is Vehicle Licence & Registration (VLR), also based at the same premises. There she provides car licence renewal services, helps with car registration, numberplates and drivers' card renewals.
The busy businesswoman is also a designer, image consultant and stylist.
Her journey with Mamilla Fashions started 10 years ago, because of her own struggle with her weight. "I went from weighing 53kg to 188kg and I know the struggle to finding clothing that fit is real."
Elzaan is also known to dress many celebrities in the industry, including Corlea Botha, who is a Mamilla fashion ambassador. Make sure to swing by and see for yourself.
Elzaan is a true jack-of-all-trades and can help with, well, anything!
To find out more about Mamilla fashions you can call Elzaan on 012 662 1210 or send an email to elzaan@mamilla.co.za. Details: www.mamilla.co.za
Rosario Mendes
Company name: Mendes School of Flamenco
Rosario Mendes started dancing at the tender age of six at the Helena Montoya School of Spanish Dancing and trained under the guidance of Jose Montoya at the age of eight.
She danced for the Montoya company for 23 years before leaving to dance with Rosana Maya and the Alianza Flamenca Society.
It was the power of the flamenco dance that led her to opening her own dance school, the Mendes School of Flamenco.
"Flamenco is a truly exceptional dance form which is still very true to its traditional roots in Spain. I really want to share this with everyone because, besides the exercise, it helps your soul to dance and especially with flamenco they urge you to show your emotions in its truest form," Rosario explains.
The school first opened its doors in 2008 and moved to the Dance de'Art studios in 2011, where they are still situated today. The studio in Hatfield Plaza has seven studios, The Costume Warehouse and the Theatre on Point that can seat 125 people.
Rosario's favourite quote to live by? "Be like water. Water is strong but it also flows. When you dance you have to remember that that is exactly how you should dance."
To get in touch with Rosario call 082 686 2463 or send an email to dustdesigns,r@gmail.com.
Anastasia Veteva 
Company name: Michelangela Bridal Boutique
She's a fashionista, wife and mother of two. She's also managing director at Michelangela and exclusive representative of Gabbiano
in Africa.
Anastasia Veteva believes success is a journey; that every dream becomes a plan which in turn becomes an action. Her secret to making business look so effortless?
"Set the goal. And most importantly, never leave for tomorrow what you can do today."
At Michelangela Bridal Boutique, Ana and her team specialise in wedding and bridal wear and offers a variety of designer wedding dresses and personal private consultations for brides-to-be. If she didn't work in the bridal industry, she would have loved to design cars.
"I'd like to match the interior and exterior of the car. I find it fascinating how every five years a new model comes out and how after two years a new car gets a facelift," she says. For when the busy businesswoman and mom does get a chance to relax, she has an amazing bucket list to share.
"I'd love to attend a Formula 1 event with my family, enjoy a romantic supper in Paris with my beloved husband, or attend a Soccer World Cup with my family," she says.
To find out more about Michelangela Bridal Boutique call 076 711 0972 or 076 180 0688 or send an email to info@michelangela.co.za. Details: www.michelangela.co.za.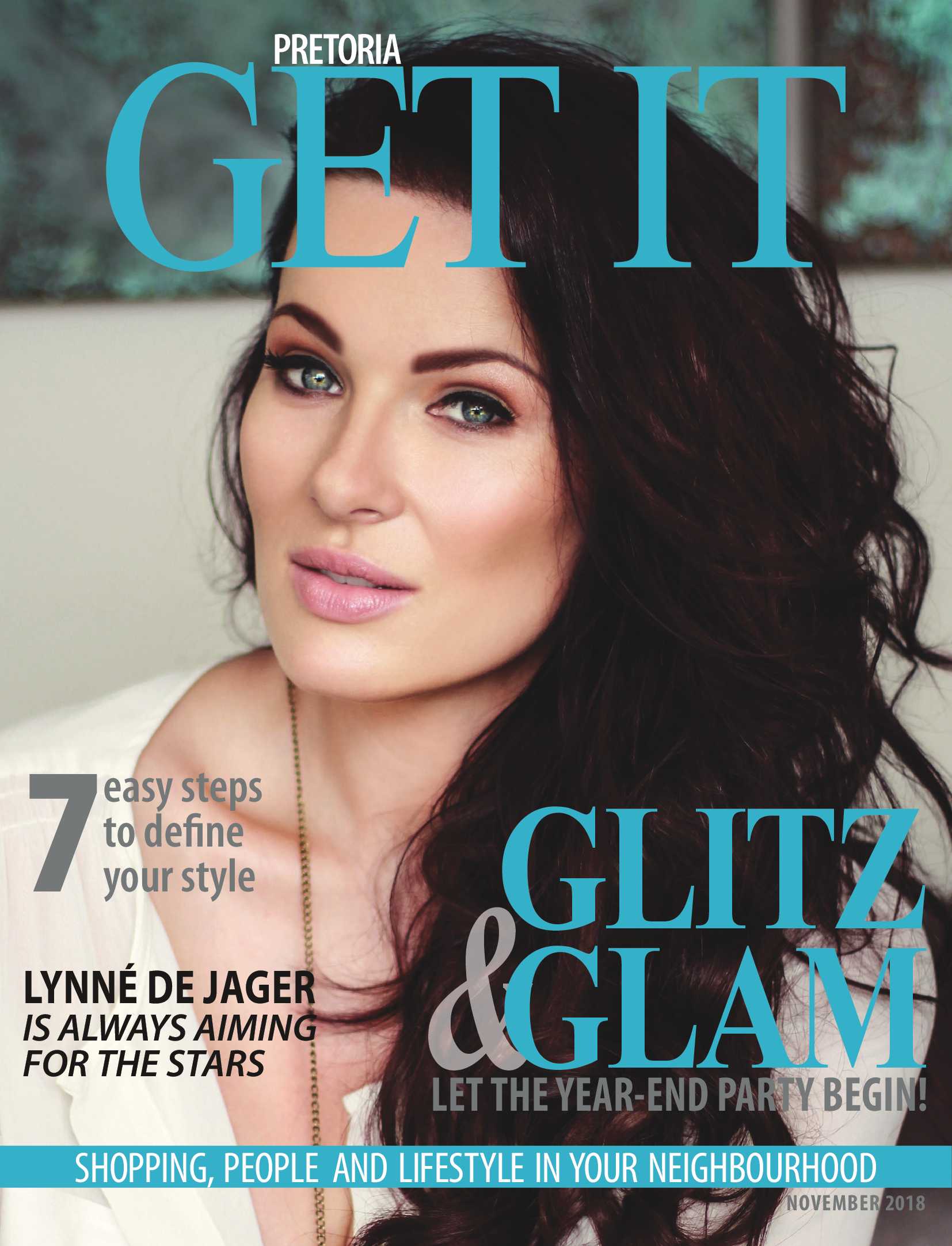 Summer Spoil
is a national brand of premium free magazines available in centres across the country.
to see other Get It magazines in the network.