Shaped Cosmetics Pty LTD
We're all about beauty and creating the perfect makeup look. And don't even get us started on the latest lash trends.
We caught up with Pretoria-based makeup artist and Shaped Cosmetics brand owner, Nonjabulo Charmaine Khoza who dishes on the latest lash trends, how she started her business and how to pick the perfect lashes to enhance your eye shape.
When did you realise you have a passion for beauty?
My love for all things beauty started at a very young age. My mother owned a beauty salon in the 1990s and I used to watch her transform women into beauty queens every day. It was so inspiring to watch her work that I started playing around with my Barbie doll's hair and elder cousin's makeup as a child. It was such fun.
Tell us more about Shaped Cosmetics, what inspired you to start this cosmetics brand?
A number of things inspired me. As a makeup artist, I always had conversations with clients about what they liked, needed or hated about makeup. Especially women of colour struggle when it comes to beauty products, matching colour cosmetics to their skin tone or finding lashes that are suitable for different occasions. My ultimate goal is to one day shape the South African beauty industry and teach South African women on the dos, don'ts and how-tos of the makeup and beauty industry all in one.
What makes your cosmetic brand different from others?
Shaped Cosmetics is a cosmetic brand focused on creating beauty products that will not only make South African women's beauty regimes easier but I want to create products that women need and that women will use on a daily basis with so much ease.
Why are lashes so big (trendy) right now?
For me, lashes have always been a necessity. Lashes complete your look, whether natural or dramatic. Today, brands have focused on utilising social media influencers to talk about their products and give honest reviews that help encourage women to be more makeup/beauty savvy and that create a craze in the industry. If your favourite YouTubers are rocking shaped luxury lashes, you're definitely going to try them out too.
Do lashes go according to eye shapes?
Lashes do not necessarily have to match one's eye shape. Shaped Cosmetics caters for all eye shapes. We have our most natural strip lash "Barely there" to the most dramatic strip lash X-Rated. You could literally walk away with lashes for all occasions from wedding lashes to date night lashes because some women are a little more conservative than others. I know some ladies with small eyes rocking our most dramatic lashes, so it's ultimately the customers choice. I am here to help women pick the right lash for their personality, eye shape and occasions.
What types of lashes do you have?
Our lash brand caters to all types of women. We have natural to dramatic strip eyelashes, synthetic to Mink eyelashes.
How long does lash extensions last?
Lash extensions can last up to between two and four weeks depending on your beauty technicians, the glue used and the lash fibres.
Can you wear mascara on lash extensions?
I wouldn't recommend wearing mascara on individual lashes. All you need to do is get lashes with more volume. I mean the whole point of wearing false lashes is to avoid wearing mascara.
How do you remove lashes without losing your natural ones?
Strip lashes are so much easier to apply and remove, whereas, lash extensions need someone professional to remove to avoid any breakage.
What kind of products do you have?
I started shaped Cosmetics a year ago and for our opening product, lashes were our number one priority. We are now working on lash glues and many more other products that we are excited about. Definitely taking our time to create proudly South African quality beauty products going forward.
Is there a chance of an allergic reaction to the glue used?
Yes, it is definitely possible to get an allergic reaction. Just make sure you read the ingredients on the bottle and also know exactly what you are allergic to.
Where does the name 'Shaped' come from?
The name was born in 2016 when I dreamt about starting a beauty empire. All I want to do is shape the perceptions women have about their bodies, faces, features etc. I ultimately want to create an empire that shapes the beauty industry, a one-stop beauty boutique that anyone can come to and feel like a queen that they are for a quick fix or a full makeover!
Shaped Cosmetics lashes are currently available in Candi & Co salons in Gauteng. For more about Shaped Cosmetics follow the brand on Instagram at @Shapedcosmetics and @makeupby_shaped.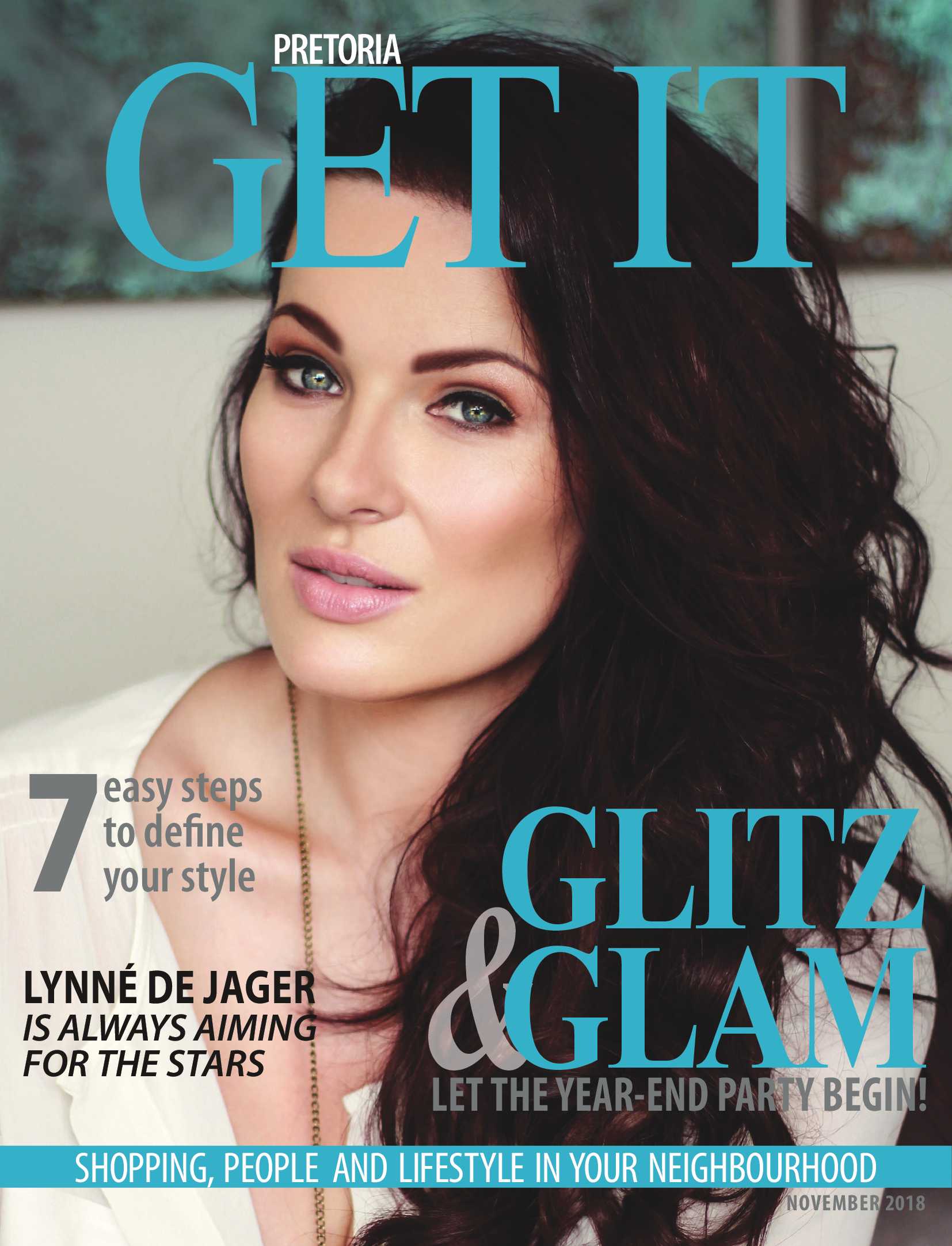 is a national brand of premium free magazines available in centres across the country.
to see other Get It magazines in the network.