Luscious flowers!
We're so close to spring, we can almost feel it. Come on, just look around. Little by little new mint-green leaves will be sprouting and soon bees and butterflies will start zooming all around. Little daisies will soon be turning their heads towards the sun and we can't wait to get into the garden and start on our summer masterpiece. So what to do? Don't worry, we've got you covered. Here's what to plant.
A IS FOR AZALEA
GCA nurseries will always have potted azaleas in a wide range of colours in stock in August. Sometimes you will find pots filled with three to four differently coloured flowers all in bloom at the same time. This is because quite a few cuttings of different hybrids are planted together to supply bright colour indoors or in a shady and protected patio. Keep your plants consistently moist, but never soaking wet. Never allow the soil to dry out completely. Prevent water on the blooms and closed buds. Keep the plants in good light or filtered sunlight and out of cold drafts, and they will keep on blooming for many weeks. After flowering, they can be planted out into the garden or in bigger pots, in the shade.
STYLISH CLIVIA
If you can only choose one fantastic early spring-flowering plant, make it a Clivia (also known as the Natal or bush lily). When the breathtaking flowers, ranging from a deep burnt orange to the palest of yellows, burst forth after winter, they instantly banish any traces of the winter blues still lingering. They are easy to grow, evergreen, perennial and have lovely dark green leaves that are long and strap-like. The trumpet-shaped, brightly coloured flowers are arranged together in sturdy flower heads attached to fleshy stems. They last for several weeks and then give way to fleshy round berry-like that remain on the plant for months.
In a nutshell:
• Legend has it that Clivias bring good fortune if planted near your house.
• Good for dry shade gardens.
• Pretty in pots too.
CALLA LILIES GALORE!
Commercial growers regularly release new arum hybrids in all the colours of the rainbow. There are flowers in shades of maroon to near black, golden yellow, apricot, soft pink, cerise and red, to name just a few. Tubers to grow these lovely arums in the garden or in outdoor pots are usually available in August at garden centres for planting in spring. But, if you do not want to plant some yourself, you can also buy calla lilies in full flower to display indoors in bright light. Keep the soil in the pots always just moist.
BEDDING BESTIE – GAZANIA
One way to describe gazanias (more commonly known as treasure flowers) is to say that they have large, stripy or boldly coloured daisy-like flowers in shades of orange, white, yellow, pink, red and many bicolours, which open during the day and close at night. But, that does not say it all! Originating from South Africa, they can also withstand high heat and little water. They prefer sandy soil with excellent drainage and full sun. To ensure beautiful blooms throughout most of the year, plant them in compost-enriched soil and feed them monthly.
SWEET TEMPTATIONS
Plant a compact and hardy strawberry hybrid for a delicious crop of sweet fruit in summer till autumn. Keep it indoors on a sunny window sill or outside on a balcony in a pot or hanging basket. This is an ideal gift for a loved one as well.
COLOUR CRAZY WITH DAISIES!
No other country in the world can lay claim to the same sensational indigenous late winter and early spring colours that South Africa can, with our fantastic Osteospermum hybrids, sold under the collective name of African daisy. These quaint little ground-covering plants are pretty spectacular in window boxes, in mixed containers or in single patio pots. For a mass of cheerful flower faces, few plants beat the beloved daisy bush (Argyranthemum frutescens). Every year more hybrids and colour variations appear, with each one seeming to be more floriferous and more compact than its predecessors. They are perfect for sunny patios, balconies, pool sides or anywhere that a typical sense of spring awakening could be celebrated. Daisy bushes are at their most colourful in cooler months, but flower repeatedly in summer if they are looked after well with ample water, feeding and a light clipping after a flower flush.
For more information on bringing life to your garden, visit For more information on bringing life to your garden, visit www.lifeisagarden.co.za.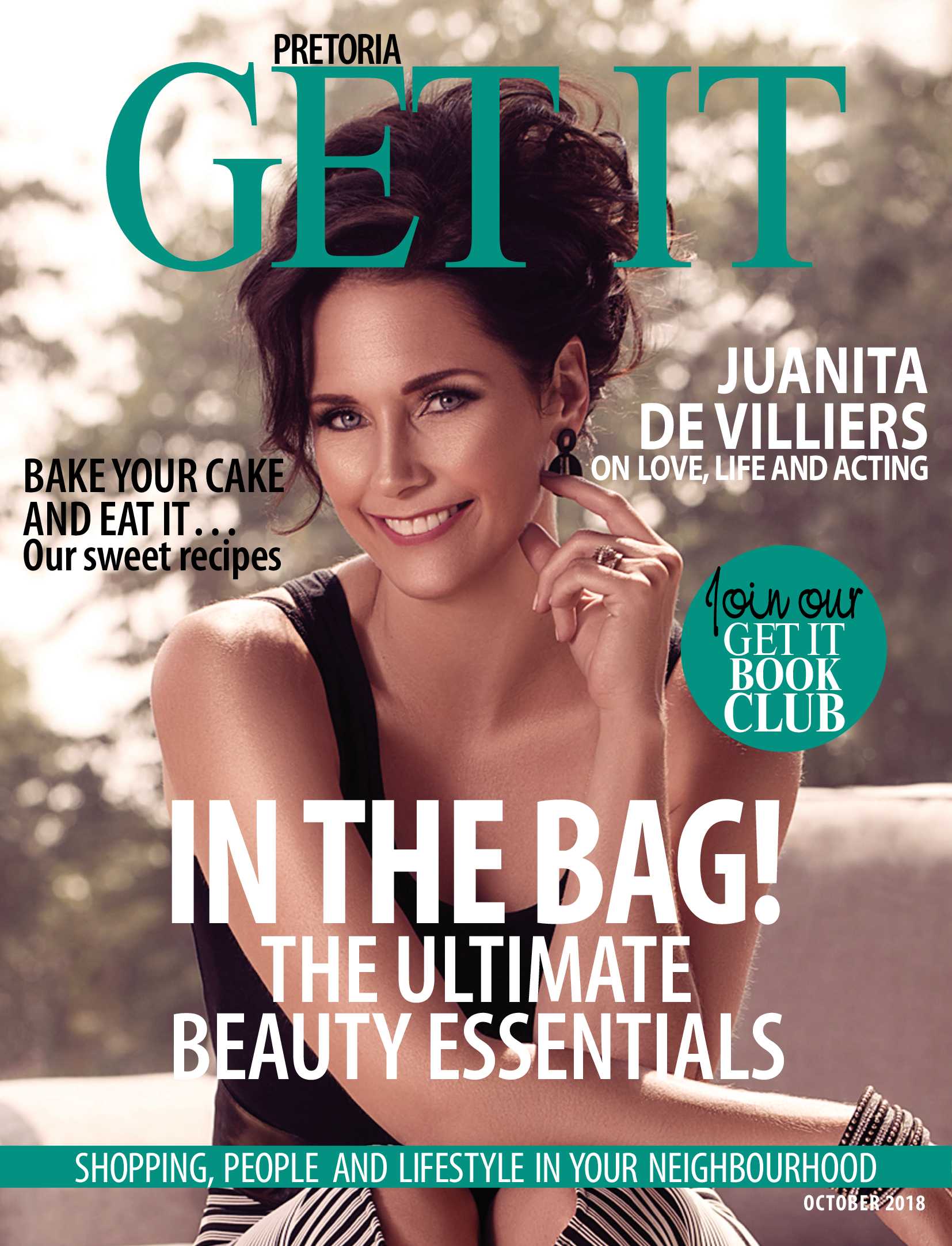 is a national brand of premium free magazines available in centres across the country.
to see other Get It magazines in the network.