Woman on the go
Ever since she was a little girl, Kriya Gangiah knew that she wanted to entertain others. And even though she initially thought she would become a vet because of her love of animals, life eventually led to her to the entertainment industry – and we're very grateful!
"The day I filled out my application to varsity, I changed my degree to Information Science and Multimedia and that completely changed the course of my life," says the former Pretoria Girls High School learner, whose name coincidentally means 'to be creative'.
The radio and TV presenter hits the airwaves every Saturday morning as host of The Chamberlains Top 20 show and fans also know her as a presenter on the SABC3 Eastern culture and lifestyle show Mela and Absolute F1 on SuperSport.
As a student at the University of Pretoria she worked at the campus radio station, Tuks FM. Since then she's moved on to work at Highveld Stereo, Ballz and now Jacaranda FM.
"I love the thought of being able to entertain people. Through radio, somewhere in someone's day I can either make them laugh or smile," she explains her love for the microphone.
Formally, she is known as an infotainment professional.
Kriya explains: "In the broadcast industry (particularly radio) my skill set doesn't fall into just 'news' or 'business' or 'entertainment', but rather it encapsulates all of these.
"Added to this line of work is my career as a digital strategist and … voila! The title of 'infotainment professional' came into being."
And in celebration of women's month, we had to ask: how tough is it for women working in the media industry?
"As a woman in the media industry, it can be quite challenging at times.
"For example, there are a limited number of positions available and you always have to stay at the top of your game. It can also be very time consuming and demanding, which means that it can sometimes be difficult to achieve the perfect balance between your life and work.
"Another problem that you see in every workplace, not just in the media industry, is the lack of support that women give each other.
"I believe that it is important and essential that women start nurturing and growing each other to ensure that skills are developed and transferred," Kriya says.
But, as she puts it and in the spirit of women's month this August: "Being a woman to me means that the world is my oyster. We have the opportunity to do and become anything we wish to be in life!
"Life can sometimes be unfair but the harder you work and the more determined you are, the more you will achieve."
Thanks to her work on the television show Mela, Kriya gets to travel a lot, something she is really passionate about.
"I have visited Zanzibar as well as a number of local destinations for the show, but I love to travel so I try and visit a new destination every year.
"Exploring the world has been one of my favourite experiences in life and I would recommend it to anyone!" she says.
Her favourite destination?
"Definitely Zanzibar and Prague. They are so different and each have a magic about them. Zanzibar has one of the most amazing coastlines and it's only a three-hour flight from Johannesburg," she says.
The bubbly beauty says that although it is somewhat ambitious, she would love to visit every place in the world. Later this year, she and her boyfriend, Zaheer Ebrahim, is going on a three- week European trip to Croatia, Vienna, Budapest, Milan and Venice.
Sounds pretty romantic, right? Well, not as romantic as seeing the northern lights – one of her favourite trips to talk about.
"The feeling you get when you see the aurora lights dance across the sky is more magical than being in a fairytale," she says excitedly.
For the busy Brooklyn resident, work never really ends as she seamlessly slips into the one role after the other. But there are luckily always weekends when she gets to relax and unwind in front of the television or spend time with family and friends.
MORE ABOUT KRIYA:
In her handbag you will find …
My Carrera sunnies, a powder foundation from CATRICE, mascara and cellphone.
Her favourite local band is …
December Streets or Roan Ash!
Your favourite local sushi restaurant …
CowFish at the Village
Best beauty secret …
For winter it's definitely a thick cream to keep dry skin in check
What is the one thing you'll never do …
Bungee jumping. I am scared of heights!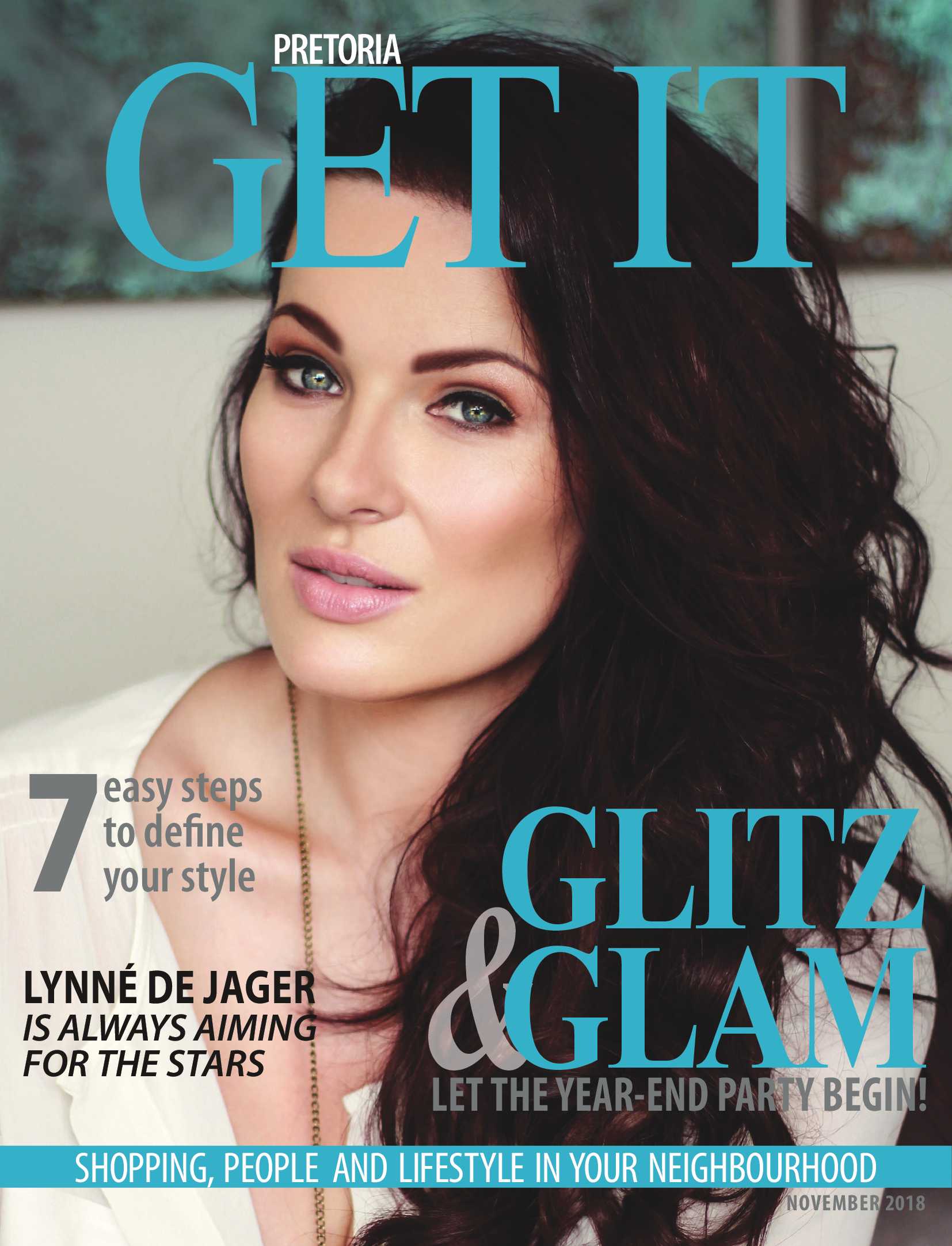 Summer Spoil
is a national brand of premium free magazines available in centres across the country.
to see other Get It magazines in the network.