Mrs Africa Worldwide a plain Jane at heart
Her eyes light up when she smiles and her enthusiasm is infectious. Marlize Kotze knows what she wants out of life, and she is well on her way to getting it. The mom of two and wife from Florauna is always on the go, and currently the holder of the Mrs Africa Worldwide 2018 title. She is also first princess in Mrs Worldwide. But don't let her good looks and fancy titles fool you.
In her own words, this dark beauty is a 'plain Jane' who chooses flat shoes above high heels. And she's not scared of hard work either.
Junior Project Manager at Exxaro Resources by day, Marlize has her daily tasks cut out for her. Running around between the office, her daily responsibilities as wife and mom and responsibilities as title holder is no easy task, but she makes it look like a walk in the park.
So why did she decide to enter the pageant?
It was her passion for charity that made her decide to enter the pageant in the first place, she says. "The pageant provided me with a platform to live out that passion and it challenged me to be the best version of myself and to get out of my comfort zone," Marlize says.
"I followed the Mrs Africa Facebook page for quite a while before entering, but it always seemed too big for me. But then I decided to go for it. I wanted to build confidence outside my comfort zone and not only be empowered, but also empower other people. I wanted to show women that everyone can be extraordinary, no matter your background or your job profile," she adds.
"I coached the under-16 netball team at a special needs school in Pretoria and the girls won their league before continuing to the play-offs.
"They all live in rural areas and get to and from school with public transport. They leave home very early in the morning and only get home late in the afternoons. Some get their only meal of the day at school. But they are always smiling and kept practising with enthusiasm. The girls always remind me to appreciate the small things in life and they keep me humble," Marlize says.
As part of her reign, Marlize is involved with charities like Dignity Dreams, Gracia Children's Home, Deskbags and the Nzuri Project. She also started her own community charity project in 2016 called The Oak of Hope where she focuses on the needs of underprivileged children and teenage pregnancies.
"As part of the charity we started a back-to-school drive where we gave the children stationery and baby goods in the case of teenage pregnancy," Marlize says.
Taking every day as it comes and with as much enthusiasm as possible, Marlize makes sure to make time for her family. As she puts it – family always comes first.
"I plan all my responsibilities around my family and try to take my daughter, Milané, along whenever I can. It is important to me that she is exposed to different circumstances and learn to appreciate the little things in life," she explains.
And, of course, when things get a little hectic, Marlize's husband, André, is there to help out. When time allows, she like to unwind with some retail therapy or braai with friends and family.
"I especially love evenings that end around the 30 Seconds board game," she laughs. She's also a golf enthusiast and when the opportunity arrives, you'll find her and her hubby on the golf course.
For now, Marlize wants to focus on giving her all in everyday life — at the office, at home and as part of her reign. In doing so, she hopes to leave behind a legacy of hope and power.
"I want other women to get out of their shell and live their own dreams. And remember: money cannot buy happiness," she adds.
"Oh yes. Although life might sometimes feel like a race, it's also filled with loads of excitement. As they say – 'there truly is never a dull moment'.
GET TO KNOW MARLIZE
How would your best friend describe you?
"Marlize is completely unexplainable. You think she's a good girl, but once you get to know her, you realise she's crazy, she's funny, she's loyal, she calls a spade a spade and you'll never know what she'll be up to next."
Any fashion tips for winter?
I believe that your top fashion must be something that fits your body and not the trend.
What is your favourite spa in Pretoria?
The All Wellness Spa in Capital Park has the best therapists when it comes to a good back and neck massage.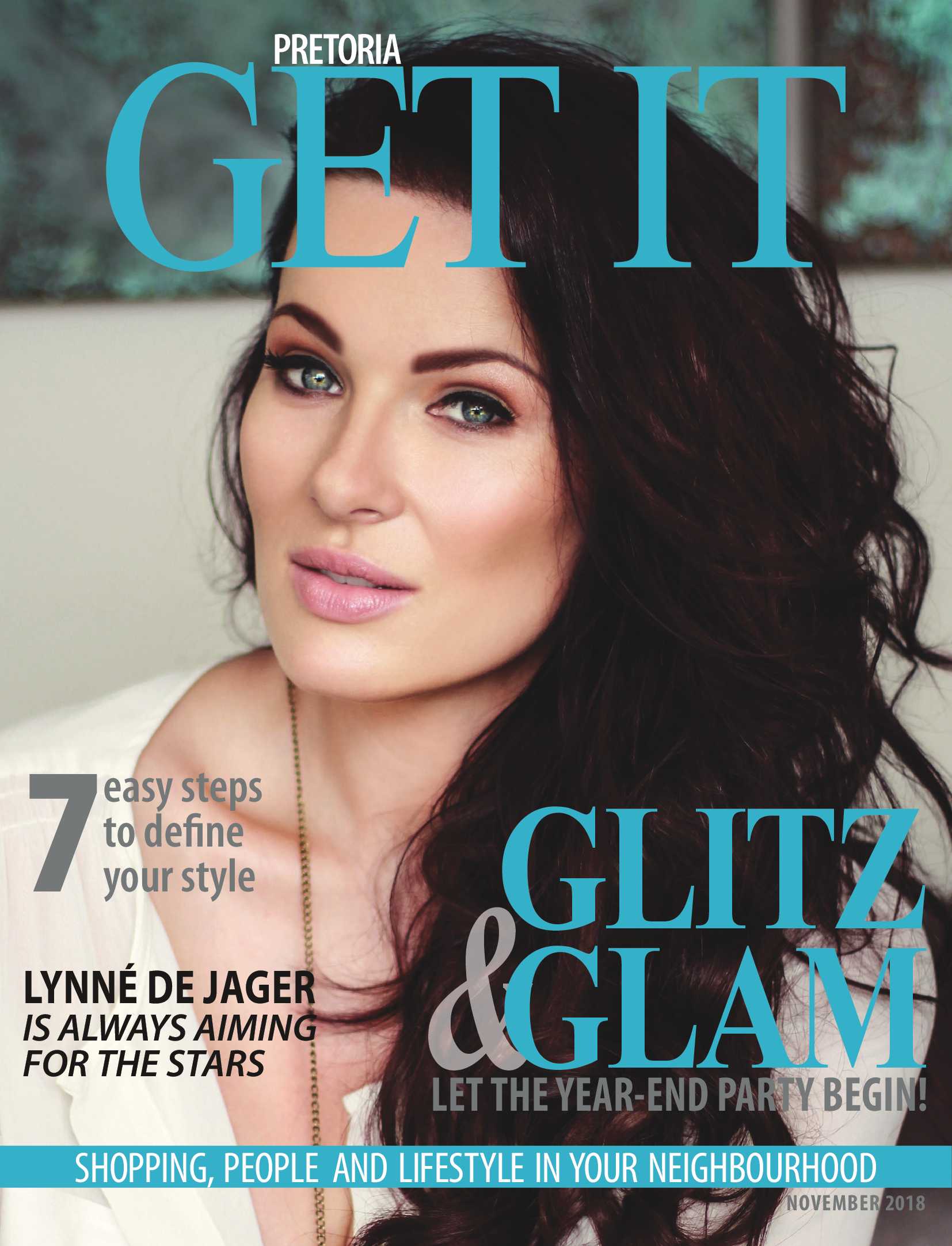 Summer Spoil
is a national brand of premium free magazines available in centres across the country.
to see other Get It magazines in the network.