Live, every day!
It was a chilly winter's evening and excitement was pulsating through the air.
In May 2007 Janine Kolesky's husband had gotten an opportunity to work in the Netherlands and the couple was about to fly to their new home and embark on the adventure of a lifetime.
Excitement levels were quite high and even Janine's parents, who were sadly staying in South Africa, were at the airport to wave them goodbye.
With Janine and hubby airbound for the Netherlands, her parents, who were on their way home to Alberton, were hijacked and shot.
Janine's father, Eddie, was shot multiple times, rushed to hospital and straight into surgery, but unfortunately died of his injuries. He was 54. Her mother, Charmaine, was shot in the right wrist and stomach, but miraculously survived.
Upon their arrival in the Netherlands a blissfully unaware Janine switched on her cellphone to the horrific news.
"At first I thought all the messages were from family and friends who wanted to know if we arrived on time. To my horror, all the messages were about my parents.
"My world came tumbling down. Here we were sitting in a strange country and all this happened while we were travelling for the previous 13 hours," Janine says.
She and her husband immediately got on a plane back to SA to be with her mom.
"It was such a shock to see my mother in the hospital, especially since I only saw her a few hours prior and she and my dad were perfectly fine," she says.
After her mom was discharged from hospital, Janine spent the next six weeks taking care of her at home while her husband had to go back to the Netherlands.
"My mom couldn't eat or bath by herself, or even talk about the incredible sadness about my father's death," she adds.
Along with the trauma of losing a loved one, there were also feelings of extreme anger and resentment due to the violent nature of the death.
"I had to forgive the hijackers and not let the hate rob me of my happiness," Janine explains.
Her mom was well on her way to recover completely, but little did Janine know that the family's woes were far from over.
Soon another tragedy hit the family. In 2015 her mom was diagnosed with ovarian cancer. She underwent a hysterectomy to remove the cancerous cells, but the cancer just came back stronger and she was diagnosed with stage four colon cancer in November 2016.
"To see my mom deteriorating day by day, I felt so helpless. And there is nothing you could do about it," Janine says.
Her mom sadly passed away in January 2017 at the age of 57.
"With her, I at least had a chance to say goodbye and I could console myself with the knowledge that she was now pain-free and cancer-free," Janine says.
Living through the death of a loved one isn't easy, but Janine believes that her children helped her cope.
"My eldest son (now 7) was born three years after my father's death and I just had to look into his innocent eyes to realise and remind myself that I have no other choice but to pick myself up and look for the beauty in life. He and my amazing husband helped me get through this tough time," she says.
Since moving back to South Africa and becoming a mom, Janine works as a part-time counselor at a high school and also has her own practice in Centurion.
"It's because of what happened to my parents that I want to help others who also go through loss. I want people to understand that tragedies do happen but that we have to be thankful for what we have and notice all the positives in life," she says.
"My mum taught me to live life to the fullest, no matter the restrictions life throws your way. She taught me to take every opportunity to come my way and make the most of it. And, of course, to take note that no one owes you anything. If you want to achieve anything in life, you have to work hard. When someone passes away everyone tells you that time will heal all wounds and although you don't want to hear or even believe it at that stage, time does make the trauma and loss a bit more manageable.
I've learnt that time is everything and that anything can happen. Quality family time with my husband and sons is everything. You never want to regret not doing something yesterday," Janine says.
Book a session with Janine by sending an email to janinekolesky@gmail.com.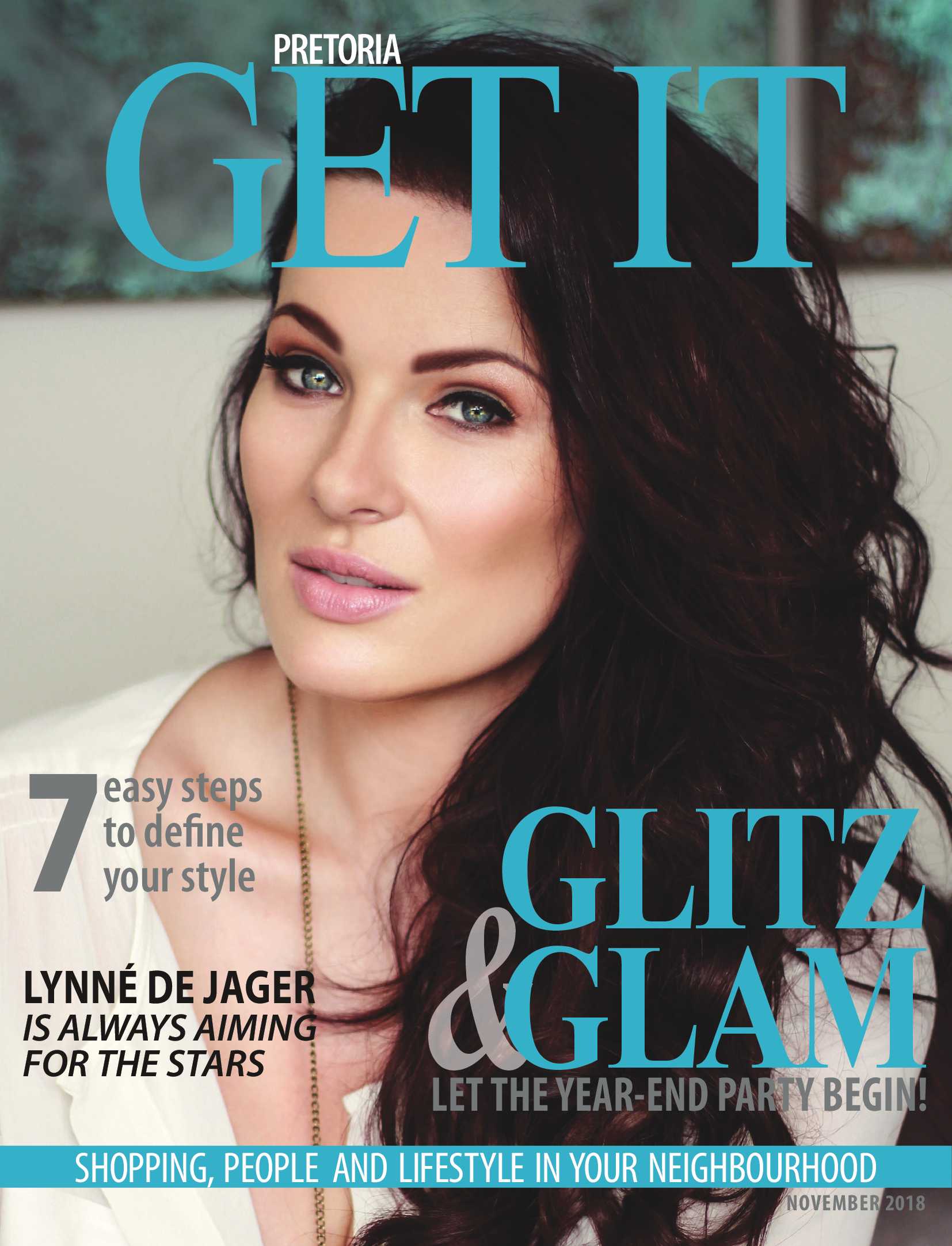 Summer Spoil
is a national brand of premium free magazines available in centres across the country.
to see other Get It magazines in the network.