Bubbling Beauty!
As a little girl growing up with her grandparents in Moakeng in the Free State, Relebohile Moeng always knew she wanted a successful career. Little did she know that one day, she would be the co-owner and founder of one of South Africa's most successful beauty brands.
"As far back as I can remember I have always had this entrepreneurial drive – I just didn't initially have the correct guidance," the Midstream mom and businesswoman says. Even as a little girl she would make the kids from her community pay to watch television shows like McGyver and The A-Team on her grandparents' television without their knowledge.
But it didn't stop there.
"While living in Moakeng I used to organise beauty contests over the December holidays, as this was the in-thing to do at the time. In doing so, I ended up earning some holiday money and sometimes even walked away with the crown. But I don't really know whether I'd say I did it out of love for the beauty industry or whether I was just taking advantage of a money-making opportunity," she laughs.
After a terrible car accident that left Relebohile with more than 150 stitches in her face and a retrenchment from work, the businesswoman looked for an affordable way to heal or even just lighten the scarring on her face. But it took lots of different products and even a doctor telling her that her only option was plastic surgery before she finally found something that worked – cold– pressed argan oil.
Seeing the wonder and results of the oil on her own skin, Relebohile and her husband, Fabian, decided to investigate the market and do some research into organic skin and hair products. This led to them starting the Afri-Berry company in 2011.
Afri-Berry is a naturally based skin and hair care products line which includes coconut oil, Morroccan oil, raw shea butter and Jamaican black castor oil. The oil is cold-pressed, meaning that no chemicals or solvents are used to help extract the oils from the initial source.
"We operate in the luxury organic segment, meaning that most of our products are fragrance–free and unadulterated. And with the continual growth of the middle class and demand for affordable, but reliable, quality skincare products to fulfil the requirements of the many different ethnic groups in the country, organic and cold–pressed products have grown tremendously in popularity with consumers over the past 10 years. Where once a customer would have had to go to a specialty shop or chemist to purchase organic products, now Afri-Berry has made the products available at you nearest Pick n Pay and Edgars stores nationwide," Relebohile says.
And what is her favourite product?
"I love the Moroccan gold argan oil. It is cold–pressed and penetrates up to 90 percent and even preserves collagen production. It works wonders for hair growth and also aids in the reduction of scarring, stretchmarks and dark spots. If it were up to me I would have named it the 10th Wonder of the World," she gushes.
Having gone from strength to strength since the inception of the company, the mom of two and her hubby are working harder than ever, staying relevant against rife local and international competition. They have come a long way since starting the business with only R10 000.
"We have employed the strategy of defending with the 'home field advantage' and the key to our success has been to concentrate on the advantages we enjoy in our home market. We frequently have to fine-tune our products and services to the particular and often unique needs of our customers," Relebogile explains.
And with her and Fabian working together so closely we had to ask: What is the secret to working with family?
"A plus when working with family members is that they usually understand that everyone is in it together. Everyone is working towards a common goal and that makes them more willing to make financial sacrifices for the company, if things get tough," Relebohile says.
But, of course it's not all business and no play. There is always time for relaxation and family. To keep her marriage on track, Relebohile and Fabian believe in scheduling regular dates together as a couple.
"Balance is not something you keep, it's something you create, so taking my sons, Khumo and Tsebo, to school and extramural activities is very special to me. I have the blessing of having my husband involved in our business – but we do not take any work home," the busy mom says.
Any advice for other female entrepreneurs wanting to start their own business?
"When you start your business, be wary of partners. Don't spend money before you start bringing in money and most of all, believe you can make a success of your business, despite what others say. "During the month of July we will not only be celebrating Mandela Day, but it would also have been Madiba's 100th birthday. It's also a very special year for the Afri-Berry brand.
"This year is extra special for Afri-Berry as we will acquire five more interns to place into our internship programme.
This will bring the total interns we have developed under our internship programme to a total of 100," she says.
"As Madiba said: No country can really develop unless its citizens are educated. This quote resonates with me because I am so passionate about education," Relebohile adds.
RELEBOHILE'S FAVOURITES:
What is your favourite kid-friendly restaurant in Pretoria?
Because my kids are nearing the teenage stage, we love Acrobranch Centurion @ The Big Red Barn. Their restaurant offers parents breakfast, lunch and dinner. Plus the kids obviously love it.
What is your favourite place to take out-of-towners?
It has to be The Rietvlei Nature Reserve's game reserve. It's so close to the city with great picnic sites, bird watching, fishing and beautiful sunsets.
What is your best winter fashion must-have item?
Over-the-knee boots.
If we emptied your handbag right now, what will we find?
Afri-Berry argan oil.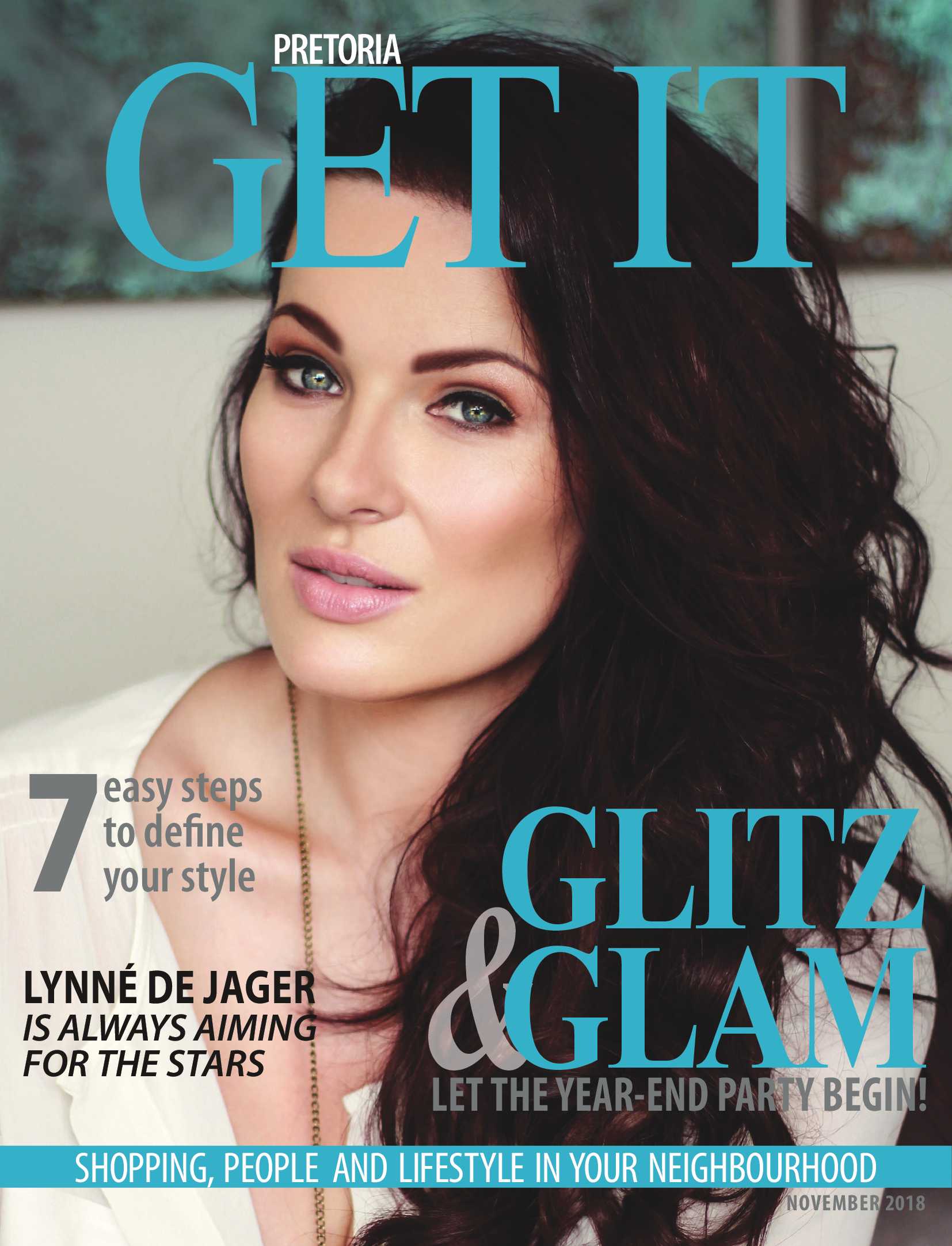 Summer Spoil
is a national brand of premium free magazines available in centres across the country.
to see other Get It magazines in the network.