Cynical Joker
He might originally hail from the golden lights of Johannesburg, but for the last four years, he calls Celtisdal, Centurion home and we could not be more proud of our golden boy.
Even as a four-year-old, little Kyle Grant loved to sing. And with both parents being musicians and music ever present in their home, it is no wonder he was born for the stage – be it as actor or singer.
His very first appearance he can still remember clearly, although it might not be one of his fondest memories.
"It was for the congregation at the Old Apostolic Church in Johannesburg where I grew up. Tannie Foefie in the back row did not like me at all. She thought my hair was too long and I was way too English," he says.
Fans know him for his roles in Egoli, theatre productions like Chess – The Musical, Sunset Boulevard, Hairspray, Dirty Dancing, and Stuur Groete aan Mannetjies Roux or as part of the highly successful music group ADAM.
On stage he gets to embody a different person each time but as part of ADAM, Kyle can be himself.
"I can sing in my own voice, dress how I want and be my own artist. As part of stage productions you tend to hide behind the characters you play," he explains.
He prefers being a singer but says he is always open for a challenge.
"If the right role comes my way, I will most definitely grab it with both hands," the hunky singer says.
Kyle joined ADAM in 2013 after being approached by Hugo Ludik.
"I loved their first album and could not wait to bring my ideas to the ADAM table," he says.
And it was most definitely no difficult decision to join the group.
"I believe in fate and destiny and could see that it was a chance for me to show the Afrikaans music industry who I really was.
"Afrikaans is such a lekker language in which to sing," he adds.
Having roped in numerous prestigious awards over the last couple of years, there is no denying ADAM's popularity. But what is their secret?
"I would say it is a combination of Hugo's songwriting talent and business skills, Reynardt Hugo's personality and my high notes and cool fringe," he laughs.
The hunky singer describes himself as a cynical joker and says when it comes to writing songs for ADAM and other musicians, he gets his inspiration from life, love and sadness.
He is married to the equally talented and beautiful Elizca Coetzer, an artist in her own right.
So how did he know she was the one?
"When you know, you know … It was a soul connection," he explains.
Although the couple worked together before – they met while on the set of musical Hairspray at Gold Reef City – it was a special moment when she recorded the song Kalmeer with the ADAM guys.
It is part of their brand new album Bewe on sale now across the country.
Kyle says the two loved working together and one day hope to work on a duet album.
Any advice for other couples working together?
"Respect each other and give each other enough space. But do not forget to keep it romantic – keep the flame of love alive," Kyle says.
Speaking about family: Kyle and Elizca are planning to start a family of their own in the near future, Kyle laughs, saying that his "wifey" is very broody.
And in the spirit of Father's Day, Kyle dishes on the biggest lesson he learnt from his dad, who sadly passed away a while ago.
"He taught me to always be myself and follow my heart. To never compromise who you are for anyone. And on the career front, he told me to climb the ladder slowly and with integrity," Kyle says.
"Earlier in my career my dad was my manager. But he was also my biggest fan and best friend. I miss him every day of my life."
To the hunky singer with the soulful voice, family means everything. But do not think family can only be blood-related.
"Being someone's family does not mean you have to be blood-related. And although I have always had a wonderful relationship with my parents, other members of my family have stabbed me in the back. Even friends can be family – the family you choose, " Kyle adds.
For now Kyle is building on his career as singer and songwriter and is also giving singing lessons.
But the dream of still recording a duet (or two) with his wife is most definitely not an idle dream. And he also wants to release a few English tracks on the next ADAM album.
So, watch this space.
WIN: Five lucky readers can each win a copy of ADAM's latest album, Bewe. To enter click here.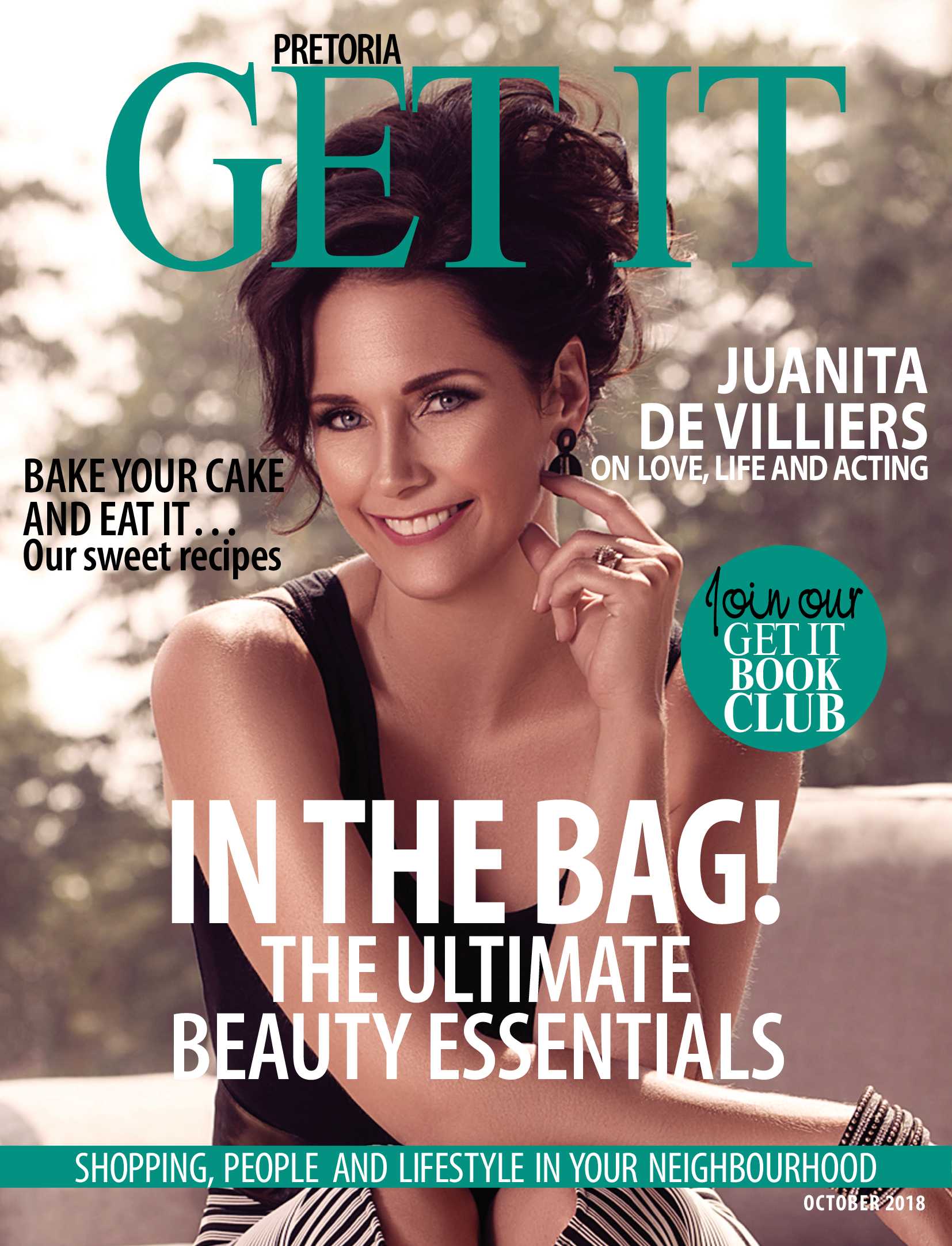 October Spoil
Welcome summer with an extraordinary rosé.
is a national brand of premium free magazines available in centres across the country.
to see other Get It magazines in the network.