Choctails for every mom
And who would My Chocolate Box be, if not your dedicated chocoholic support? So, when we found these recipes for yummy chocolate cocktails or choctails, we knew we had to share.
The original
Ingredients:
1 tbsp granulated sugar
1 tbsp cocoa
¼ tsp espresso powder
Pinch of salt
1 tbsp water
⅔ cup milk
⅓ cup cream
⅓ cup chocolate chips
Method:
Mix the sugar, cocoa, espresso powder, salt and water in a small pot over a medium heat. Once smooth, add the milk and cream. As soon as the mixture starts to steam, remove from heat, add the chocolate and stir until melted. Pour into a mug, garnish with whipped cream and chocolate sprinkles or sauce, and delight your mom.
A little feisty
Ingredients:
3 tots chocolate liqueur
1 tot vodka
½ tot milk
½ tot cream
cocoa
ice
Method:
Pour one tot of chocolate liqueur in a plate and the cocoa powder in another. Dip the rim of a martini glass in the liqueur then the cocoa and set aside. Pour all the other ingredients into a cocktail shaker and shake for about 20 seconds. Strain into the martini glass and surprise your mom.
Do not cross
Ingredients:
1½ tots blended scotch whiskey
¾ tot coffee liqueur
2½ tots almond milk
½ tot chilly liqueur
Method:
Mix everything into a mug and garnish with grated chocolate. Entertain your mom with an added element – a Tiki mug and dry ice.
Old fashioned
Ingredients:
2 tots dark rum
1 tsp Demerara sugar syrup
dash of Angostura bitters
dash of orange bitters
dash of Xocolatl Mole™ Bitters
ice
Method:
Mix everything briefly with ice and strain over ice into a tumbler glass. Garnish with an orange peel and present to your mom on a silver platter.
Sweet to her core
Ingredients:
3 cups ice
2 cups milk
2 tbsp hot chocolate mix
¼ cup salted caramel
whipped cream
Method:
Blend the ice, milk, hot chocolate and caramel together until smooth. Pour into a tall glass, decorate with whipped cream and any nibbles your heart desires and treat your mom.
Smooth and cool
Ingredients:
3 scoops chocolate ice cream
3 tots milk
2 tots Cointreau
pinch of nutmeg
pinch of cinnamon
Method:
Blend everything in a blender until well-combined. Pour into a tall glass and garnish with an orange peel and cocoa powder. Your mom will love this adult milkshake.
Crazy fun
Ingredients:
2 tots whiskey
½ tot dark crème de cacao
½ tot Gancia Rosso Vermouth
dash of orange bitters
Method:
Stir everything together in a tumbler with ice. Garnish with orange peel and let your mom delight in this superb drink.
Not sure which drink suits your mom best?
Sign her up for My Chocolate Box. She'll receive a monthly box filled with decadent chocolate treats delivered to her door. Visit mychocolatebox.co.za or call 0861 777 279.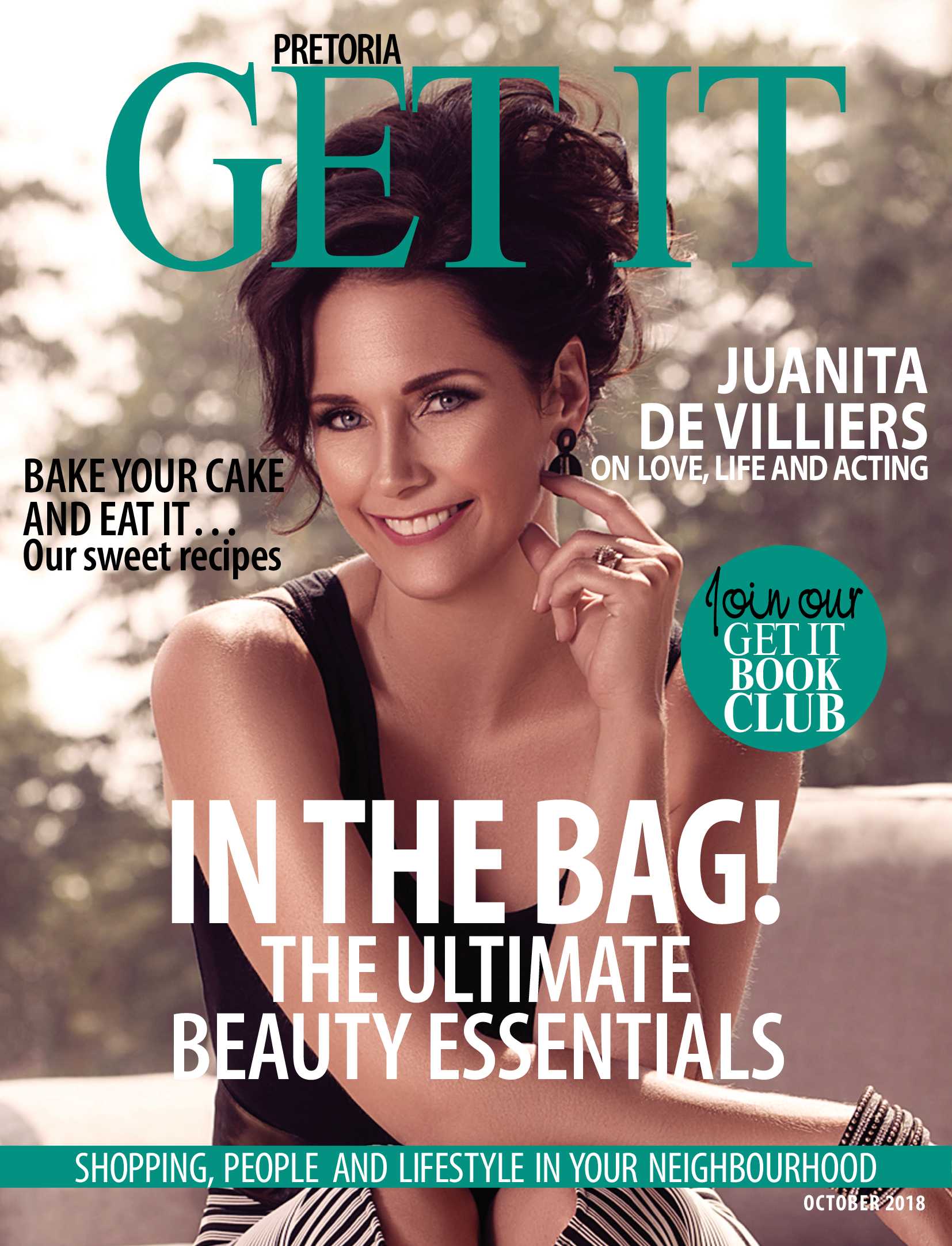 is a national brand of premium free magazines available in centres across the country.
to see other Get It magazines in the network.