Creating a water wise garden is easier than you think
Ever thought of your home's kerb-appeal?
A well-established and maintained garden is always an asset. Unfortunately not everyone has the time to tend to a garden and with recent water restrictions, it is not always possible either.
Statistics show that the demand for water-wise properties equipped with boreholes, smaller lawn areas or with small gardens has escalated. Online searches for "borehole water" and "eco estates"' have also increased steadily.
"The prolonged drought, especially in the Cape, has home-buyers thinking twice about the choices they make when buying property," says Craig Hutchison, CEO of Engel & Völkers Southern Africa.
"Homeowners with an alternative water source or low water consumption on their property definitely have an excellent selling point – not only do buyers hope to conserve water, they are also hoping to reduce their bills."
Buyers have become more informed when making property purchases and are ensuring their homes are eco-friendly, this is not only the case for the sales sector but also rentals.
Landlords are starting to invest in rainwater-harvesting systems, water-wise indigenous plants, artificial lawns as well as water and electricity saving mechanisms.
This ensures that they offer tenants the opportunity to live in a place where the utilities are more controlled and properties equipped with these elements are more marketable.
Water-wise gardening
In the past, having a lush green garden was no problem. This is not the case anymore. We need to ensure we can adapt to still deliver a pretty picture while saving water.
We look at garden trends we can expect to see this year, to help create a water-efficient garden.
-Lawns guzzle plenty of water, so some consideration should be given to if you really need one. Reduce its size or remove the lawn completely and replace it with paving, decorative stones, ground cover, gravel, pebble paths, succulents or a mix of all, which will provide inexpensive and low maintenance solutions. If you keep some lawn, don't mow it too short, as this lets the roots dry out quicker. For smaller areas, artificial grass can be used.
-Replace all plants that need plenty of water with low-water users. Look for plants that store water such as succulents and aloes. Plant a xeriscape succulent garden –xeriscaping is a landscaping style and method that was developed in arid areas that use a lot of stone and succulent plants. A xeriscape is very low maintenance garden and will actually die from overwatering. Remember to go indigenous, planting what occurs naturally in your area –exotic plants often need more water.
-Use mulch to stop moisture escaping, preferably organic, such as pine needles, bark, and straw or wood chips. Use a 5cm layer to cover soil that is already moist. Check that water is able to penetrate, simply loosening the mulch can improve its porosit. Reapply periodically.
-Build a water-conserving rock garden, which can take many different forms and can be a great way to showcase different and unique plants. Rock gardens can be designed with shade or sun-tolerant plants. When selecting plants, choose plants with the same sun, water and soil requirements. Ground covers can create a cascading or trailing effect; succulents thrive in hot, dry sites and high-elevation wildflowers can create a beautiful bloom effect.
-Check whether your garden has borewater and whether a simple spore and pump can be installed to access it.
-Install a grey water system to capture and recycle water from baths, showers and washing machines. Make sure you use cleaning products that are safe for garden use. You will also need a booster pump to operate the irrigation system and have your grey water connected and filtered into the irrigation system. Do not waste rainwater; harvest it from the roof, the driveway and patios. Direct it into water tanks or reservoirs that can be hidden underground.
-Install a water-wise irrigation system, preferably fitted with a controller, soil moisture sensor and rain sensor. This ensures that plants will only get water when they need it. Resurface driveways, yards and paths with porous surfaces or paving blocks and plastic grid systems filled with plants. To save water, change your swimming pool into a wetland pool that can be used to water the garden during periods of drought.
Even with the blessing of the needed rain, it is still going to take the country some time to restore itself. And even if we were to reach this point, being water-wise will always remain a positive point.
In the long-term, small changes could save you money and ensure your property is always market-ready and appealing to buyers.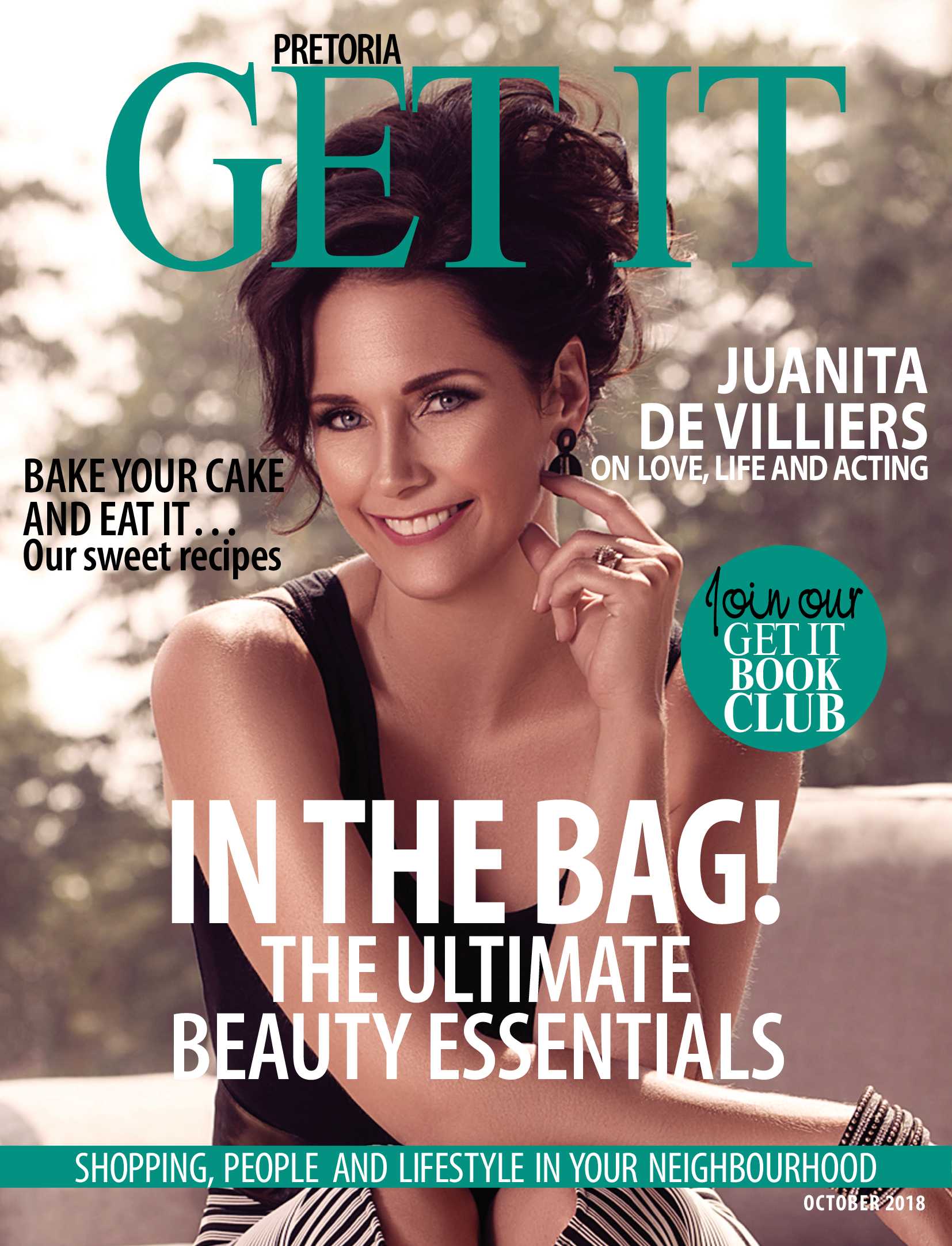 is a national brand of premium free magazines available in centres across the country.
to see other Get It magazines in the network.