Rising Star
Her small frame and piercing eyes have graced cinema screens across the country, but looking at Anchen du Plessis act, it's hard to believe she is only 14 years old.
As a Grade 9 learner from Hoërskool Eldoraigne, the Centurion resident has a lot on her plate, especially juggling her school work and acting career.
The talented Anchen first started acting in grade 1 and says she's always wanted to follow a career in drama.
"The first time I knew that I wanted to pursue a career in front of the camera was when I got the chance to appear in my very first music video. I love to entertain people. If they are enjoying themselves, then I can enjoy myself," the bubbly brunette says.
Confident, spontaneous and filled with loads of energy, Anchen's passion for acting is contagious.
Her career started in 2011 when she enrolled at the Estetika Productions drama school under the guidance of well-known drama coach Hydie Loots.
She has also attended singing lessons since 2014 and enjoys playing the guitar. "I don't know yet what I want to study when I finish school, but I definitely know that I want drama to be part of my life," she adds.
Her first shot to fame was in the role of the younger Killer in the movie Vaselinetjie in 2017.
But it's her latest role that makes her all giddy with excitement. She was at home, watching a movie with her brother, when she got the news that she got the role of Gideonette in Meerkat Maantuig.
"My mom came running down the stairs with the great news. That night my best friend, Anzellé de Bruyn had a party at her house, and I could share the great news with all my friends as well,"
Anchen says.
"Gideonette is a very scared young girl. She is scared of dying because she believes there is a curse on her family. She is afraid to try new things and she trusts only a few people," she describes her character. Anchen plays the role of Gideonette de la Rey, a fearful 13-year-old girl, who believes in a family curse that has been passed down from generation to generation.
Ultimately, it's only by facing her fears that she's able to transcend it. The enchanting film puts the focus on the stories we tell ourselves: The stories that define our lives and, more often than not, limit them.
Any resemblances between herself and the character?
"I'm also sometimes scared to try new things. Not because I'm scared of dying, but because I am scared of not succeeding," Anchen says.
It took five weeks to complete filming – four weeks in Magoebaskloof and one week in Johannesburg. They spent between eight and ten hours per day on set.
Any difficulties with learning your lines or setting scenes? "People always ask me this but I didn't struggle to learn my lines", she laughs.
She had to miss school and afterwards had to take extra math classes to help her catch up the work that she missed.
"The film has a very beautiful message. To look your fears straight in the eye and get over them. I think viewers will be able to identify with the characters in the film – it's very realistic."
She looks up to a lot of actors in the industry and say she will love to one day work with Bouwer Bosch, Simoné Nortman, Leandie du Rant-Bosch and Donnalee Roberts.When she's not busy with school or building her acting career, she loves spending time with her family, her dogs and horse riding. "I'm a very social person and love spending time with my friends. We love hanging out at McDonalds or grab a cup of coffee at Industrial Coffee Works," she adds.
Meerkat Maantuig is showing in cinemas from 16 March and has been accepted to screen at 14 international film festivals.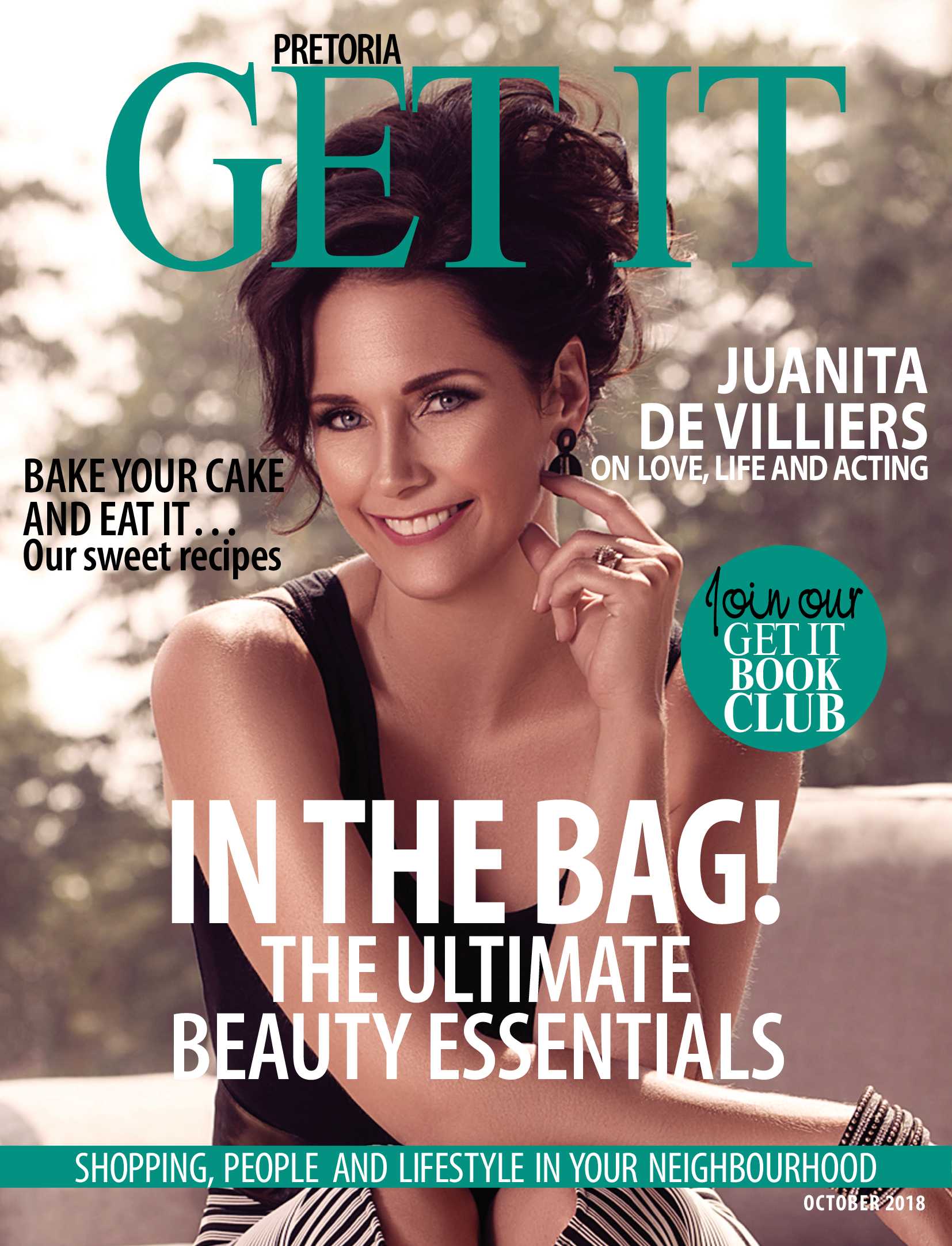 October Spoil
Welcome summer with an extraordinary rosé.
is a national brand of premium free magazines available in centres across the country.
to see other Get It magazines in the network.