Review April 2018
READ CURL UP AND enjoy OUR BOOK CHOICES FOR APRIL …(and don't forget to join the Get it book club!)
Fran has always wanted to be a farmer – and now it looks as if her childhood dream is about to come true. She has just moved to a beautiful but very run-down farm in the Cotswolds, currently owned by an old aunt who has told Fran that if she manages to turn the place around in a year, the farm will be hers. But Fran knows nothing about farming. She might even be afraid of cows. She's going to need a lot of help from her best friend, Issi, and also from her wealthy and very eligible neighbour – who might just have his own reasons for being so supportive. Is it the farm he is interested in? Or Fran herself? Warm, funny and wonderfully romantic, A Country Escape is Katie Fforde at her very best.
Looking for more of an adrenalin read? We're huge Lisa Gardner fans and were thrilled when we got her latest hot off the press, Look for Me. It opens with a family home that's
become a crime scene. Five people are involved … four of them have been brutally murdered, the fifth is a 16-year-old girl who is missing. It's up to Detective DD Warren and survivor-turned-avenger Flora Dane to find out if the young girl was lucky enough to escape the killer… or if there's something more sinister involved? Trying to make sense of the clues left behind, they have to work out if she's a victim or suspect. A Country Escape and Look for Me (Random House) are both Get It Book Club choices. What does that mean? Well, you can buy them at your local bookstore for R290 each, or join our club and pay only R232 each. Silly not to, really. Sign up on www.knowledgeroad.co.za … loads of really great discounted new releases every month. Watch this space for lovely readers events too.
LISTEN SING BABY!
Throw on a glitzy dress and your fave pair of dancing shoes because Kylie Minogue is releasing her latest album, Golden, this month. It's been a few long years since her last album and we simply cannot wait for this one. Yes, it's time to throw a party. With a martini in hand, we're sure to be dancing to her latest album all night long! The album is said to lyrically explore LGBTQ rights, death (in the most nonchalant way possible), her split from actor Joshua Sasse and the heartbreak, love and joy that went hand-in-hand and followed after. A lot of her songwriting for this album was done in Nashville, a place she found incredibly inspiring, and as such, her pop album has a slight country feel to it. Minogue said she put her heart and soul into this album … and we sure will be singing our hearts out too!
WATCH SCI-FI ACTION
Set in the future… Steven Spielberg's latest film, Ready Player One, is a sci-fi action must-watch this month! It's the year 2045… most of the earth's cities are overrun, degraded and slum-like due to overpopulation, corruption, climate change and pollution. The only escape for the human race is a place called the Oasis, a virtual space where you can be and do anything you want. When the founder of the Oasis, James Halliday, dies, the Oasis and his $500-billion fortune is due to the first person who can find Anorak's treasure. The only way to find the treasure is by playing a series of games and solving puzzles. The race to the fortune is on … Wade Watts (Tye Sheridan), a teenager from Ohio, and his friends are racing against a large corporate entity in order to find the treasure! Who will win? In cinemas 1 April.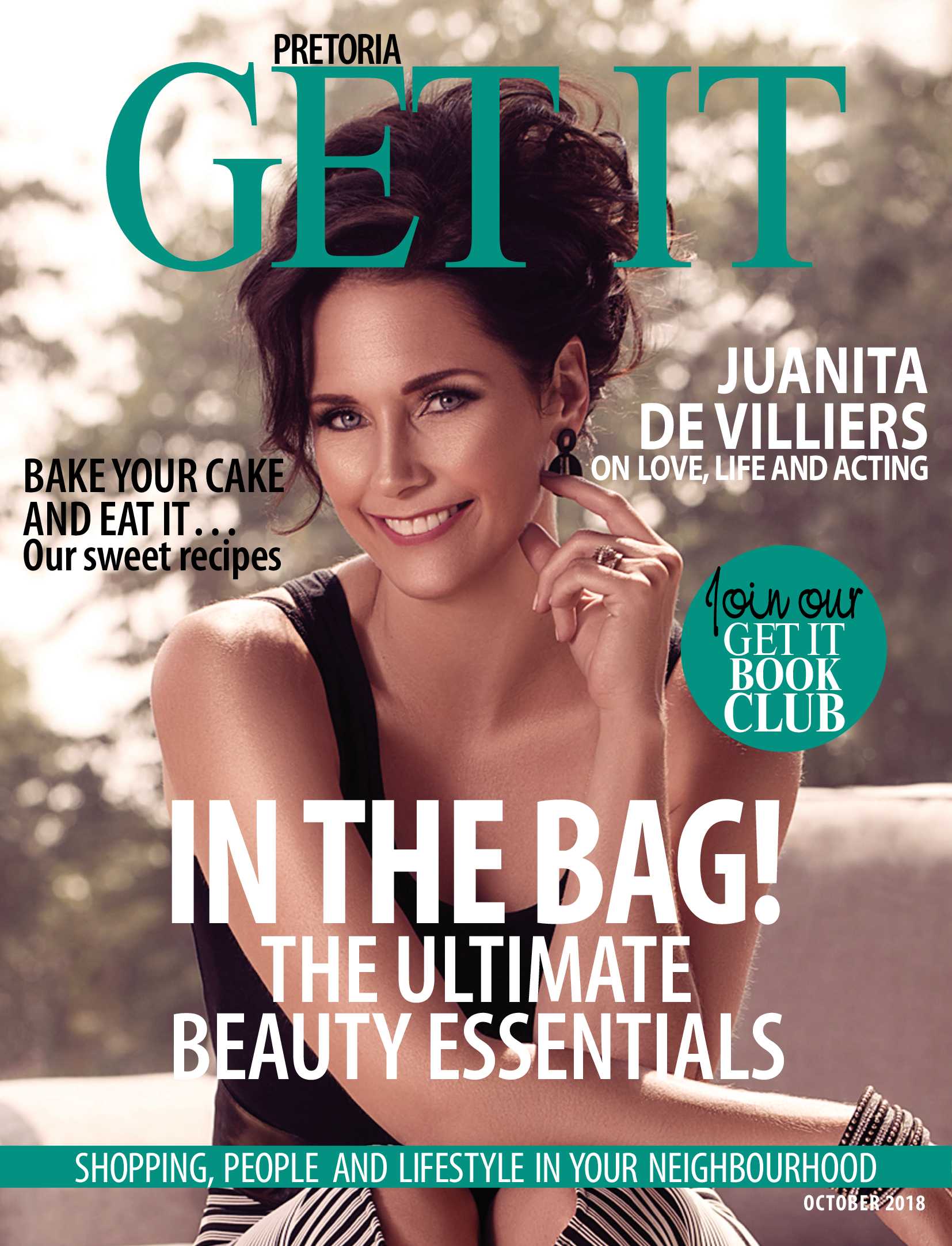 is a national brand of premium free magazines available in centres across the country.
to see other Get It magazines in the network.