Be a relationship expert
Whether you're in a relationship with a partner, child, siblings, colleagues or friends, we all can do with a bit of help from time to time. Perhaps you already identified a few problems you need to work on or maybe you need a bit of help.
In her brand new book, Verhoudings onder druk: 13 beginsels wat maak dat verhoudings slaag of misluk, Ronel du Toit, a psychologist from Waterkloof Ridge, tackles the issue of relationships and gives a practical guide on what to do (and what not to do) to get your relationship on the right track.
She sheds light on the mechanics behind relationships, explaining with examples the effect communication in a relationship can have on your mental health, quality of life and happiness.
This mother of three has a master's degree in counselling psychology and works at the University of Pretoria in the student support department, providing students with the necessary skills to deal with everyday problems and studies.
With education and development being one of her passions, Ronel is always busy with research and taking notes on the latest developments in the field – which (lucky for us) led to the idea of a book.
"One of my main goals with the book was to relay my knowledge about relationships to my children, " Ronel explains.
Focusing on 13 main principles, she tackles problems in different relationships – with family, friends, your significant other – and shows you how to understand and overcome them.
It is these principles that she believes causes a relationship to either thrive or fall apart.
These principles include empathy, communication, roles in the relationship, context, closeness and distance, mutual influence, acceptance and rejection, needs, recognition, self-government, adaptability and rigidity, emotions and conflict.
"When relationships go off-track, readers can use these principles to help identify possible problems. The explanations and scenarios explaining each principle also afford them the necessary vocabulary to meaningfully communicate the problems to their significant others," Ronel explains.
There are a lot of books that explain the difference communication or love languages various people have, but being able to speak your partner's languages fluently is where the problem comes in. Practice makes perfect and in her book, Ronel's practical examples of different communication patterns help readers to understand, adapt and communicate better with their partners.
"Every person experiences a scenario or topic differently and I strive to identify as many ineffective communication patterns with each principle to make them easier to identify in your own relationships," Ronel says.
And with a few holidays on the horizon, we couldn't help but ask: How important is special time with your loved one in a relationship?
"It is important to make time for fun in any relationship. I believe that outward symbols, rituals and displays of affection can hold deep inner meaning. It just depends on the meaning each person attaches to it," Ronel explains.
Long hours at the office and personal ambition can easily strain a relationship and leave very little time for quality time with loved ones.
"It is impossible to grow relationships without creating time for each other; and creating a balance can be easier said than done. It's easy to take your partner for granted and forget to congratulate, thank or encourage them, but we all need those things from time to time," she says.
One thing Ronel is, however, very clear on, is that relationships definitely take a lot of hard work.
"I see a lot of newlyweds with stars in their eyes and dreams of this perfect relationship, only to be rudely awakened and angered when things don't go as they pictured it.
"This happens because we, as people, struggle to identify our expectations as needs and communicate it correctly to our partners in a non-blaming way. We tend to think that because our partners love us, they should also know what is important to us, what makes us happy and what makes us unhappy," Ronel explains.
The basic principles of a healthy relationship include respect, taking others into account and at least trying to comply with your partner's minimum amount of needs. That being said, it is important to note that the different roles in traditional relationships have undergone a drastic change over the last couple of years.
Men are no longer by default the leaders in marriages and according to Ronel, a lot of young married women she works with say that they want to be in relationships where they are equal partners. "When vision and leadership (from either side) is amiss, that's when chaos erupts. A relationship is between two people and both needs to accept responsibility for it. By giving them the necessary skills to make it work, both parties can be very happy people," Ronel says.
Verhoudings onder druk: 13 beginsels wat maak dat verhoudings slaag of misluk is currently only available in Afrikaans. Order your copy at www.graffitiboeke.co.za for R160.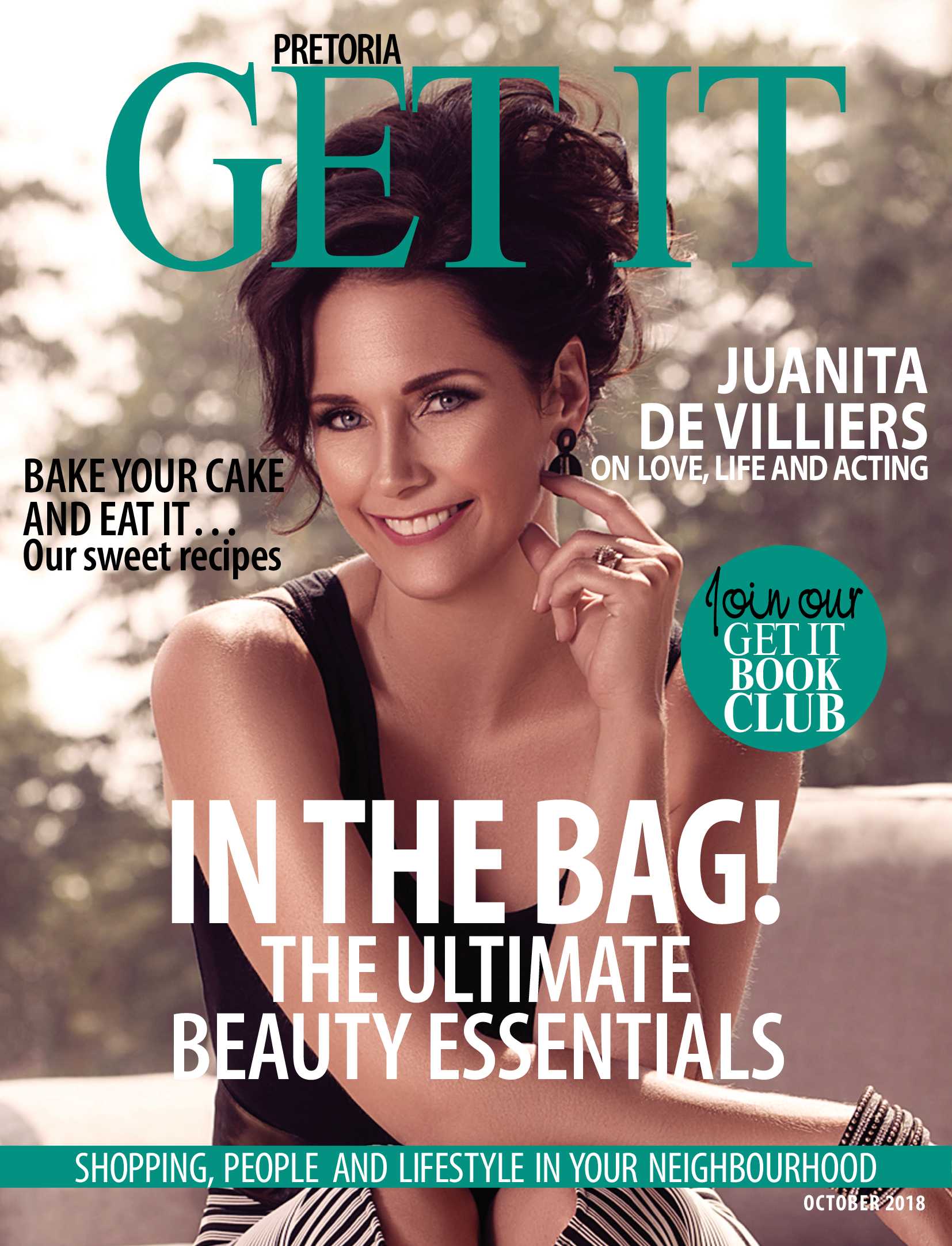 is a national brand of premium free magazines available in centres across the country.
to see other Get It magazines in the network.