10 Creative ways to save water
With water shortages a common problem across the country, we're always on the hunt for water-saving tips.
Budget Insurance shares a few creative yet practical tips to save water:
-Wash your laundry in large loads and use a bucket to collect the grey water. Then use that grey, soapy water to clean your floors. This will save you about 15 litres of water.
-Keep an eye out on social media for innovative new ways to save water such as this video clip that recently started doing the rounds.
-Check all taps and pipes (including those attached to the toilet) for leaks. If no water is being used and your water meter keeps running there is a leak. A leak of just one drop per second can waste close to 1 000 litres of water a month. Report any leaks that aren't on your property to the authorities.
-Fitting aerators to the tips of taps limits splashing and make it seem like you're using the same amount of water whilst actually using less.
-Add a sealed plastic bottle filled with sand to your toilet's cistern to decrease the amount of water used per flush. Be sure to place it away from the working mechanisms of the toilet and only flush when absolutely necessary.
-When cooking cover pots and pans. This keeps water from evaporating and uses less energy to bring food to a boil.
-Avoid using water to thaw food, use the fridge to thaw food within a couple of hours instead.
-There are devices like taps showerheads and even toilets that use less water to do the same job and could save you anything from 30% to 50% in water and money. Investigate these as alternative options.
-Insulating water pipes limits wastage in waiting for water to heat up. This limits the amount of heat that escapes from water that is in the pipe between the geyser and tap when the tap isn't in use.
-Invest in a pool cover, reduce the temperature of your pool and switch off all but the essential pumps that keep the water moving to limit evaporation. Limit pool pump usage to nighttime.
mk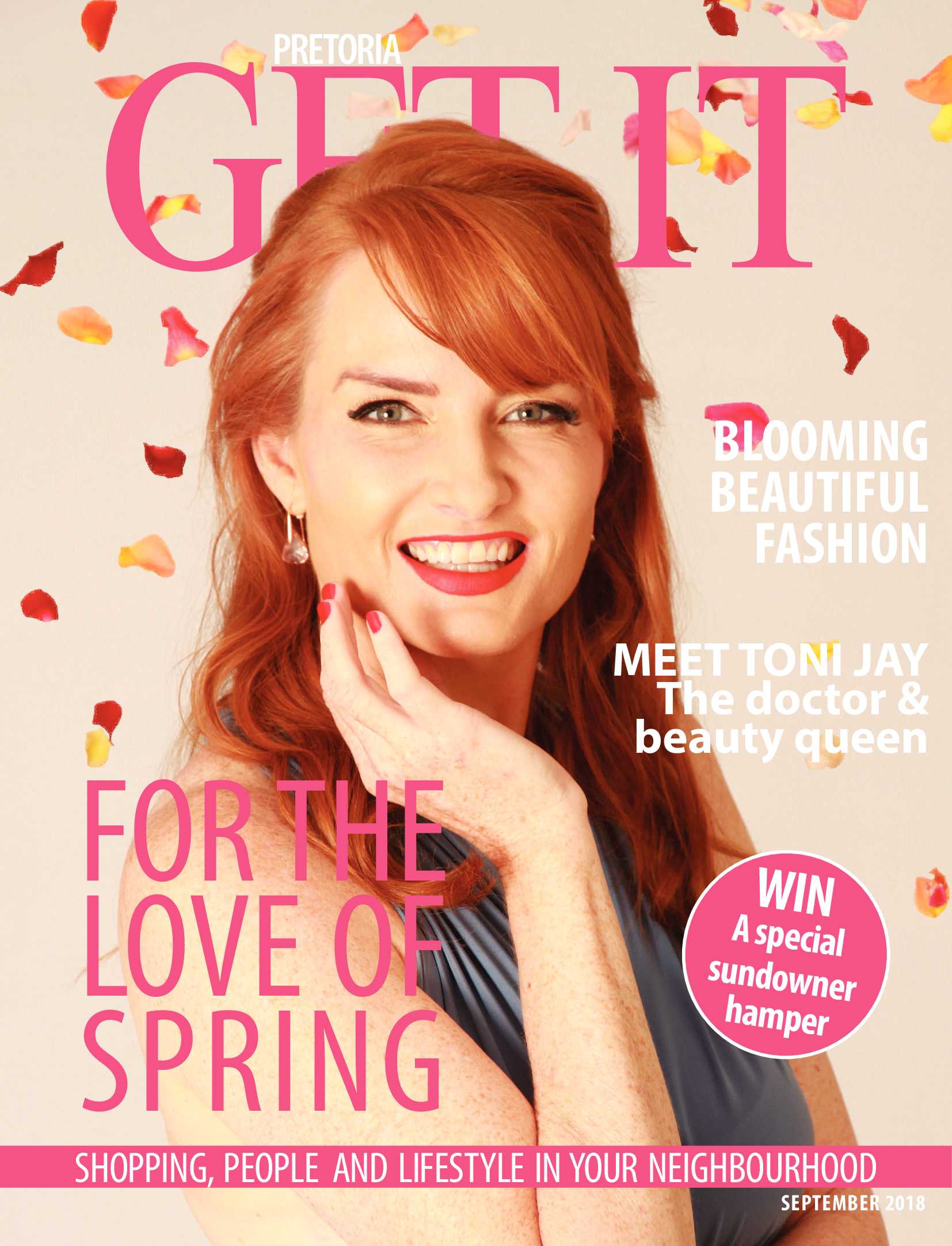 Spring Spoil (We're celebrating the arrival of spring with a sundowner picnic.)
is a national brand of premium free magazines available in centres across the country.
to see other Get It magazines in the network.