Tips and tricks for pregnant mommies
There is no denying the facts. Good nutrition before and during pregnancy may influence the pregnancy, the delivery and health of mother and child later on.
What you eat during pregnancy will help your baby grow healthy, give them the best start in life and help you feel your best.
Registered dietitians and ADSA (Association for Dietetics in South Africa) share a few tips:
Does eating for two mean doubling up your portions?
"Additional energy is needed during pregnancy to support the growing demands of your baby. However, the saying 'eating for two' has been taken out of context," says Cath Day, Registered Dietitian.
"During the first trimester, you don't need any additional energy. This means that if you were maintaining a healthy weight before you became pregnant you can continue eating the same amount. It is only in the second and third trimester that you'd need to eat a little more."
But, how much more?
The professional advice from a dietitian is that an expectant mom who is at a healthy weight should take in an extra 350 kCal/1470 kJ per day in her second trimester. This would be the equivalent to eating an extra half a cup of fruit or one tennis ball-sized fruit, a 175ml of plain low-fat yoghurt, two wholewheat crackers, two teaspoons peanut butter without added sugar and salt and a 30g portion of a medium fat cheese.
In the third trimester, the recommended additional intake rises to just 460kCal/1 930kJ per day and that would be equivalent to eating an extra one cup of fruit or two tennis ball-sized fruits, 175ml plain low fat yoghurt, four whole-wheat crackers with the same two teaspoons peanut butter without added sugar and salt and a 30g portion of a medium fat cheese.
What should you do if you are overweight and pregnant?
Overweight and obesity can present health challenges during pregnancy so health professionals advise that women should get to a healthy weight before they fall pregnant. However, in South Africa where overweight and obesity women numbers are high, less than ideal conditions for pregnancy need to be managed.
"Pregnancy is not the time to think about diet and weight loss," says Nazeeia Sayed, ADSA spokesperson and Registered Dietitian. "An overweight pregnant woman should focus on the healthy eating of a variety of nutritious foods and her weight gain needs to be monitored at her ante-natal check-ups. She should also focus on light exercise such as walking.
"Overweight and obese pregnant women would benefit from seeing a registered dietitian who can assist them with an eating plan which will support baby's growth and ensure that they gain weight within healthy parameters."
How can you eat healthily on a budget?
Day has some sensible tips:
– Eat fruits and vegetables which are in season and more affordable
– Get your family and neighbours to shop with you for bulk fruits and vegetables that are more cost-effective
– Start a vegetable garden using water-saving ideas at home or in your community. NGOs such as Soil for Life and many more help households and communities to sustainably increase their access to fruits and vegetables
– Spend less money on fizzy cold drinks, junk food and takeaways, and use savings to buy seasonal fruits and vegetables
– You can save money by reducing your meat intake by half and instead use beans, split peas and lentils to bulk up your favourite meat dishes. These legumes are a more affordable, healthy vegetable protein source that also includes the B-vitamins and folic acid
– Buy frozen vegetables when they are on promotion – they contain as much or even more nutrients than vegetables which have been on the shelf for an extended period of time.
What can pregnant women who can't afford supplements eat to get the micro-nutrients important to pregnancy?
Pregnant women and those planning on falling pregnant should take a supplement of iron and folic acid as these are essential nutrients needed for a healthy pregnancy.
Sayed points out that it is important for all pregnant women to know that they have access to ante-natal services at public clinics and hospitals because supplements such as folic acid, iron and calcium are included in their free healthcare.
Day also adds that there are many affordable food sources that provide these nutrients that are vital to a baby's healthy development."Green leafy vegetables such as spinach and legumes such as beans, split peas and lentils are good sources of folic acid and iron. You can also find staples such as maize meal and brown bread that are fortified with folic acid and iron. Amasi and milk provide calcium. Tinned sardines and pilchards provide calcium and iron, and chicken livers are another good source of iron." she says
How can you use your pregnancy to develop healthier habits?
Pregnancy is a time when your health and that of your developing baby are an absolute priority. Day says that it is not only what you consume but also what you do not consume that counts. "Don't drink alcohol when you are pregnant. All forms of alcohol could be harmful to your baby and the safest choice for your unborn baby is not to drink any alcohol at all when you are pregnant.
"Pregnancy is not a state of ill-health but a time to be enjoyed, and it can help you to develop life-long healthy eating patterns that you sustain as you become a role model for the new addition to your family!" Sayed concludes.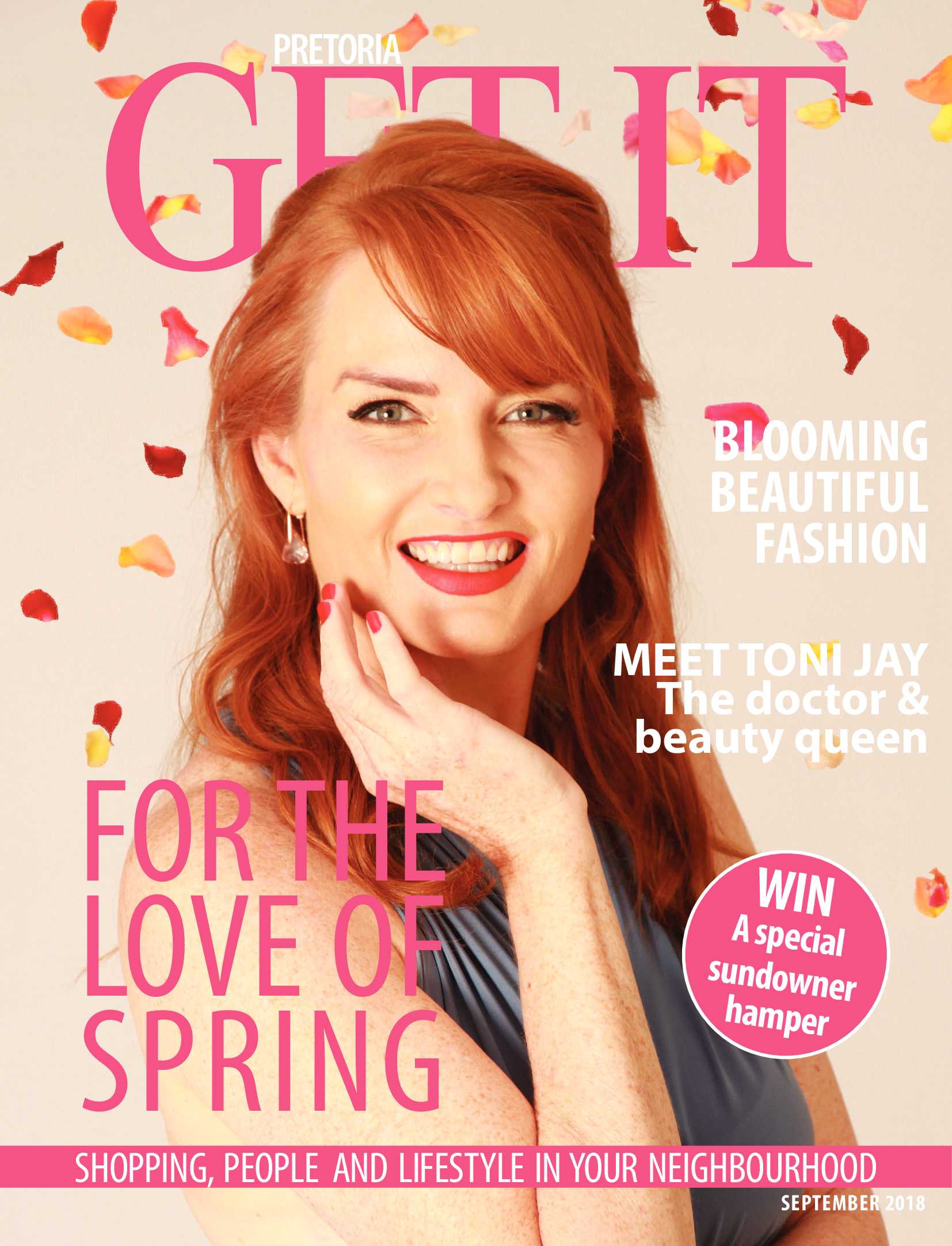 is a national brand of premium free magazines available in centres across the country.
to see other Get It magazines in the network.