Peel It!
When it comes to skin care, we love trying new products, procedures and treatments. An old beauty treatment that is all the rage these days are chemical peels, but we'll confess, it does sound a little scary.
The word 'chemical' has us all confused and a little bit worried, to say the least. But, how bad can it be? Will you be left with bright red skin and orders to stay indoors for the next week?
To find out more, we got together with the skin experts at Optiphi to find out more about the process, how safe it is and how much it costs.
What exactly does the term 'chemical' mean?
It's not as scary as you might think. Skin technology has come a long way and a lot has changed since the days your skin would be left bright red for days.
To easily explain, a chemical peel is an aesthetic technique used to improve the texture and appearance of skin on the face, neck, chest and hands.
It's when a chemical solution is applied to exfoliate the skin, giving you a smoother and more refined texture.
How long does a chemical peel generally take?
Anywhere between 30 – 60 minutes.
How harsh is a chemical peel on your skin?
This depends on the strength and depth of the chemical peel used as different skin problems might need different strength peels.
Chemical peels can be classified into three groups (according to depth) – superficial, medium and deep chemical peels. Optiphi's 25% and 30% is categorised in the superficial chemical peel section.
Optiphi, for example, offers the 25% and 30% glycolic acid peels as well as a lipohydroxy acid (LHA) peel which are not harsh at all – you may only experience a bit of tingling on the skin. First-time users will start with the 25% peel, and then progress to the 30% peel.
Only after this can they be moved onto the LHA peel which creates a slightly more intense sensation on the skin. The skin will be slightly red after the peel but subsides rather quickly and minimal down-time is required.
Are there different kinds of chemical peels for different skin types?
A chemical peel is suitable for any skin type, however, some types of peels may be more beneficial for certain skin conditions.
For example, a glycolic acid peel, due to its excellent exfoliation and rejuvenating abilities, is best for aging skin.
A beta hydroxy acid such as salicylic acid or lipohydroxy acid may be more beneficial for those who have acne or oily, problematic skin.
The three basic types of chemical peels: Firstly, there are the superficial (or low-grade) peels which don't penetrate deeper than 0.5mm into the top layer of the skin.
These superficial peels can benefit anyone who wants to improve their skin texture. It is quick, easy, has little to no down-time and can be carried out by a qualified beauty therapist.
As with any skin procedure there is always the small possibility of adverse reactions to these peels, but more often than not the skin might just be a bit pink directly after the peel.
Nothing to worry about, though. These are quick and easy and can be done in your lunch break.
Secondly, there are the medium depth peels which penetrate slightly deeper (0.6mm – 0.8mm) and should be performed by a qualified doctor.
These peels technically result in second degree burns on the skin, with recovery time being approximately a week.
This treatment can be used to improve age spots, fine lines and wrinkles and moderate pigmentation.
Lastly, there are deep chemical peels which penetrates the majority of the dermis and results in a deep second-degree burn.
This peel must be performed by a doctor. There is approximately a two week down-time and can take several months for complete healing.
Deep chemical peels can result in dramatic improvement of skin appearance but has higher risk associations, can only be performed on the face and only once.
How do you choose the right one for your skin?
It depends on what your major skin concerns are. Most would like to improve their overall texture and smooth out some fine lines and wrinkles, which makes superficial peels using alpha-hydroxy acids ideal.
Those with acne could largely benefit from a superficial peel using a beta-hydroxy acid.
If the main skin concern is deep acne scarring, for example, then a medium – depth peel might be worth considering.
Can a chemical peel cause damage to one's skin?
There is virtually no risk for light/superficial peels such as Optiphi's 25% and 30% glycolic acid peels.
It is, however, essential to wear sun protection after chemical peels to prevent hyperpigmentation from developing.
Medium and deep chemical peels that are not performed by trained professionals can result in damage to the skin.
How much does a chemical peel generally cost?
Superficial chemical peels cost anything between R450 and R900.
Medium to deep peels fall under the doctor's treatment and consultation costs.
How long does it take to see results after a single treatment?
Depending on the type of chemical peel performed and the skin concern treated, an improvement in texture and radiance could be seen within days after the treatment.
Is more than one peel recommended and how far apart?
For superficial chemical peels, a package of six consecutive peels is ideal. Each treatment can be a week apart, after which a treatment once a month for maintenance is preferred.
Who is not a candidate for a chemical peel?
Chemical peels should not be performed when you have one of the following conditions: infections, active skin diseases, cuts or open skin sites, eczema, dermatitis or Roaccutane users.
When booking a treatment, the beauty therapist should inform you of possible counter-indications during the consultation and skin analysis sessions.
Are chemical peels painful?
You may feel a slight tingling when the chemical is applied to the skin.
What are the complications or potential side-effects of a chemical peel?
Virtually none with superficial peels, except for hyperpigmentation when wearing sun protection is not adhered to.
What to expect after having a chemical peel?
Directly after the chemical peel your skin might be a little pink or red, but this will subside very quickly. The skin will feel smoother immediately.
The new regenerated skin is more sensitive and therefore it is essential to wear sun protection.
For more information about Optiphi and the different skincare options and products available visit www.optiphi.com.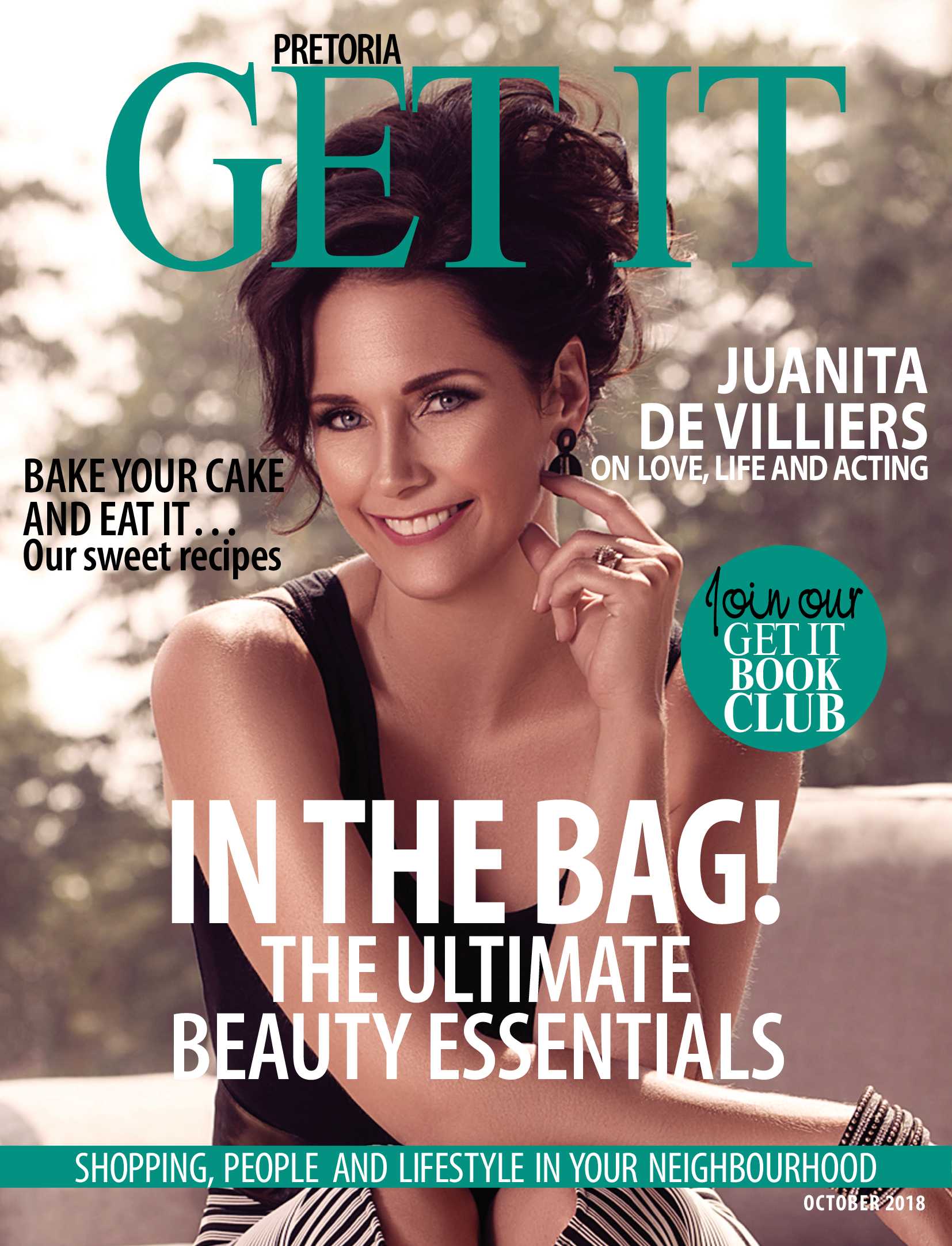 October Spoil
Welcome summer with an extraordinary rosé.
is a national brand of premium free magazines available in centres across the country.
to see other Get It magazines in the network.