The best is yet to come!
Women all across the country get weak in the knees when this Pretorian hits the stage. Pair his boy-next-door charm and shy smile with gorgeous songs like Vrede Maak, Vir My Gemaak, Mona Lisa, Pad Na Jou Hart en Ridder, and it's no wonder his fan base keeps growing by the day.
And with a music teacher for a mom, it's no wonder he chose a career in music. Or as he puts it: "I don't think I chose music, music chose me."
He was still in primary school when he created his first music studio. After finishing matric, Joe completed a course in music production and sound engineering at the SAE Institute in Amsterdam.
"I've always loved adventure and excitement and to go study in the Netherlands offered me both. The course also happened to be one of the best in the world," the singer explains. After two years he completed his studies, but it wasn't yet time to come back to South Africa.
He first moved to Germany where he worked at a music studio in Köln to gain a bit of practical experience. Then it was finally time to move back home.
Since returning home he has worked together with some of SA's hottest talent, creating world-class albums and was even part of the boyband ADAM.
"In the music industry it is all about who you know and through contacts I got introduced to Hugo Ludik and Reynardt Hugo," Joe explains.
In 2013 he, however, decided to leave the group and follow a solo career.
He wrote his first solo album, Hartklank, when he was staying in Knysna.
"I got inspiration for the songs from my environment, and at the time I also had a lot of stuff I had to process about myself and my life.
"I use my environment a lot when writing so it always helps when I'm somewhere with a pretty view," he laughs. Some songs were completed within days and others take months.
"I write lyrics with emotion and I believe music talks to people. Every song that I write has a message, but it's not something you can plan ahead of time. I just 'keep it real' and hope for the best," he explains his writing process.
Apart from composing and writing music, Joe also learned to play the piano at the age of eight. "When I first got to play a song I got the same feeling you get when listing to a song and immediately getting hooked. I discovered a world that till this day gives me endless pleasure," he says.
The music video for the song Vrede Maak has recently been released and was shot on a rooftop in La Montagne.
"The song is about making peace with someone, with some form of communication and the video shows a few different ways in which one can make peace. The dishes on the roof specifically indicates the communication through signals or words. The dancer (Ruan de Villiers) on the other hand is symbolic of communication through physical contact," he explains the concept behind the video.
With Valentine's Day around the corner we had to ask. What is your perfect date?
"I would say a date with good company, good food and a good atmosphere is a definite must. If there could be a great view, even better. But, simplicity is key," Joe says.
Not that he plans too far ahead. He only ever plans three days ahead as unforeseen things can too easily throw a spanner in the works.
For the last couple of months, Joe has also called Pretoria home after moving here from Johannesburg.
"When I moved to Gauteng from Knysna, the plan was always to settle in Pretoria. It's like the little Nashville of South Africa and where all the music happens," he says.
He decorated his house in the east of Pretoria himself and describes his style as modern yet manly.
"The house has dark floors and there is a lot of wood and metal elements. It's homey, without unnecessary clutter," he says.
He says, 2018 is going to be an extremely busy year for him, filled with brand new releases and music videos.
"I'm releasing a brand new English album, which after another Afrikaans and Gospel album will follow shortly.
"My goal is to release a single every month and this year I'm going to showcase some of my best work yet. " We can't wait!
* Make sure to listen out for his brand new English single, Look Away, now playing on radio stations across the country. Joe co-wrote it with Fred den Hartog from Die Heuwels Fantasties.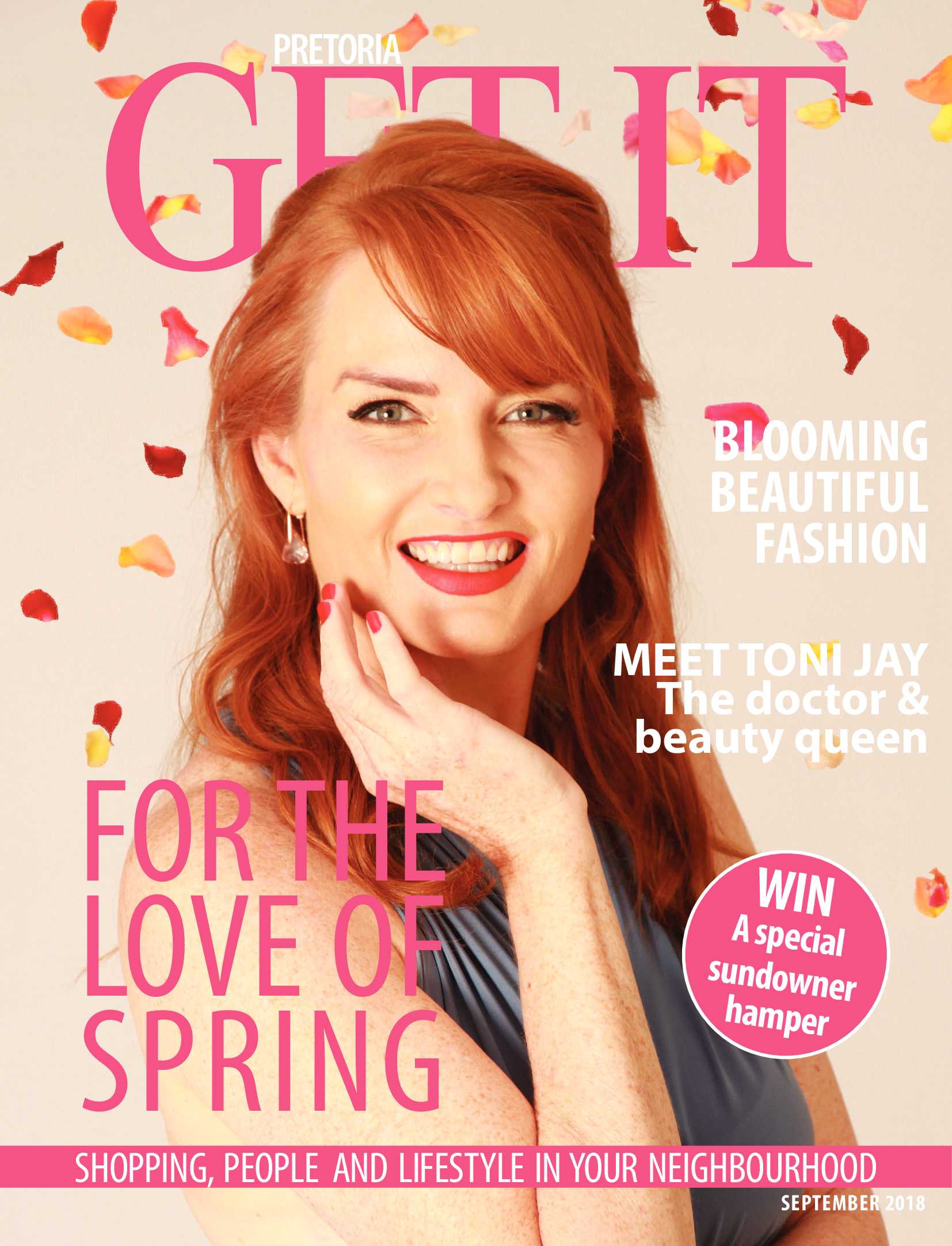 Spring Spoil (We're celebrating the arrival of spring with a sundowner picnic.)
is a national brand of premium free magazines available in centres across the country.
to see other Get It magazines in the network.