Stellenbosch Cabernet Sauvignon specialists for 21 years
For the past 21 years, the Le Riche family, first Etienne on his own and later together with his children Christo and Yvonne, have made it their business to produce a Stellenbosch Cabernet Sauvignon like no other.
Often referred to as the 'King of South African Cabernet Sauvignon', Etienne has consistently been making some of South Africa's best Cabernet Sauvignon for over 35 years.
After a glorious twenty-vintage winemaking era at Rustenberg Wines, during which time Etienne was heralded as John Platter's SA Wine Guide 1990 Wine Man of the Year, he decided to go it alone and pursue his dreams at a modest cellar at "Leef op Hoop", appropriately meaning Live on Hope, in the beautiful Jonkershoek Valley in Stellenbosch.
He refurbished the derelict old cellar which was built in 1911, epoxy-coated the old "kuipe" (wine fermentation tanks), installed good second-hand equipment and a small bottling line, and set about sourcing the best grapes for his wines.
The first wine produced at "Leef op Hoop", with the help of assistant winemaker Mark Daniels who is still with Le Riche Wines today, was the Le Riche Reserve Cabernet 1997.
It was an immediate success, earning five stars in the annual John Platter guide and a Veritas Double Gold, among other accolades – an amazing debut.
This was the beginning of a trend.
The Le Riche Reserve Cabernet went on to receive four more Platter's five-star awards, in among many other local and international accolades.
Platter's 2010 Guide also named the 2005 Reserve Cabernet its Red Wine of the Year. The Le Riche standard Cabernet Sauvignon and Cabernet Merlot blend also reaped rich rewards.
A founder member of the Cape Winemakers Guild, with yet another five-star Platter's award for his single vineyard selection CWG Auction Reserve Cabernet, Etienne's pedigree is well proven.
As a small family winery, Christo and Yvonne both spent many hours at their father's side, in the vineyards and in the cellar, so it was a natural step for them to follow in Etienne's footsteps.
Christo studied winemaking and viticulture, and after a handful of years gaining international and local experience with the very best in the industry, he joined Le Riche as winemaker in 2010.
A deep passion for all things wine and a love for travel took Yvonne to various wine regions of the world, and to the UK where she gained valuable experience working in the very competitive British wine market.
A Cape Wine Master and graduate in politics and economics, Yvonne looks after marketing and sales, including exports, and is always ready with an opinion on wine style and direction.
With many years of winemaking experience at Le Riche and meticulous attention to detail, Mark Daniels, long-time assistant winemaker, is a vital part of the family business, bringing a relaxed stability to the winery.
Etienne's wife Marcelle, a ballet teacher, has always played a supportive role in the cellar and assists with the logistics of the business.
Owner and cellar master, Etienne remains the driving force behind the winery, his humility and knowledge driving the style that is Le Riche.
While Etienne brings perspective, experience and wisdom to the fold, Christo brings a fresh, modern view to the wines of Le Riche.
He enjoys being at the cutting edge of research and integrating it into a traditional winemaking philosophy, with a gritty determination to ensure that the same golden thread runs through all their vintages: quality, consistency and elegance.
In 2013, after many years in the Jonkershoek Valley, the Le Riche family built a new winery on the lower slopes of the Helderberg Mountain, between Stellenbosch and Somerset West.
The winery was designed to use the same winemaking practices as in Jonkershoek.
With traditional open-top concrete fermentation tanks mixed with a modern minimum intervention winemaking approach, the winery provides a platform to create ultra-premium wines with Le Riche's trademark elegance and finesse.
Some of our favourites:
Le Riche Cabernet Reserve 2014
The flagship of Le Riche, this 100-percent Cabernet Sauvignon is the expression of the best Le Riche can make.
This is a wine made to age, a wine in classic Cabernet style. The fresh vibrant nose displays blackcurrant, cassis and cedar aromas, which are mirrored on the palate while the structure is powerfully firm, with abundant sweet fruit, juicy tannins and a lingering finish.
This wine is simply delicious: elegant and rich. The Reserve will benefit from at least 8 to 10 years maturation.
Yvonne's food pairing suggestions: Red meat especially fillet or rump, on the coals or grilled.
Pedigree and recent accolades: In among many local and international accolades, this wine has received Platter's pinnacle five-star rating five times: for the 1997, 1999, 2000, 2005 and 2011 vintages.
The 2014 vintage recently received a 94-point rating on the 100-point quality scale in Tim Atkin's 2017 SA Wines Report.
Retail price: It retails nationally at specialist wine stores between R500 and R580.
Le Riche Cabernet Sauvignon 2014
The backbone of the range, it is a wine that delivers all the qualities that a Le Riche Cabernet should.
Supple, elegant and rich with layers of fruit, this is Le Riche's expression of Stellenbosch Cabernet Sauvignon.
The bouquet displays ripe cherries, fresh plums and an array of red and black fruit.
Hints of vanilla, pencil shavings and cedar round out the fruit while the soft, smooth tannins are balanced on the palate by a firm structure and a juicy, lingering finish.
This is an elegant and approachable Cabernet Sauvignon with a maturation potential between 4 and 8 years.
Yvonne's food pairing suggestions: Pepper-crusted tuna, lamb shank, venison pie and boeuf bourguignon.
Retail price: It retails nationally between R210 and R250.
In addition to their two Cabernets, Le Riche also produce:
Le Riche Richesse 2014
A Bordeaux-style blend with a dash of Cinsaut, boast juicy mouth-filling flavours of red berries, plums and smoky hints supported by a fine, soft tannin structure and a rounded finish.
Retail price: It retails nationally between R130 and R150.
Le Riche Chardonnay 2016
Understated in a Chablis-like style, this Chardonnay is a blend of tank- and barrel- fermented fruit with enticing aromas of citrus blossom, granadilla and peach.
A crisp, lemony freshness on the palate is enhanced by balanced lively acidity, a firm structure and subtle butterscotch nuances on the finish.
Retail price: It retails nationally between R130 and R150.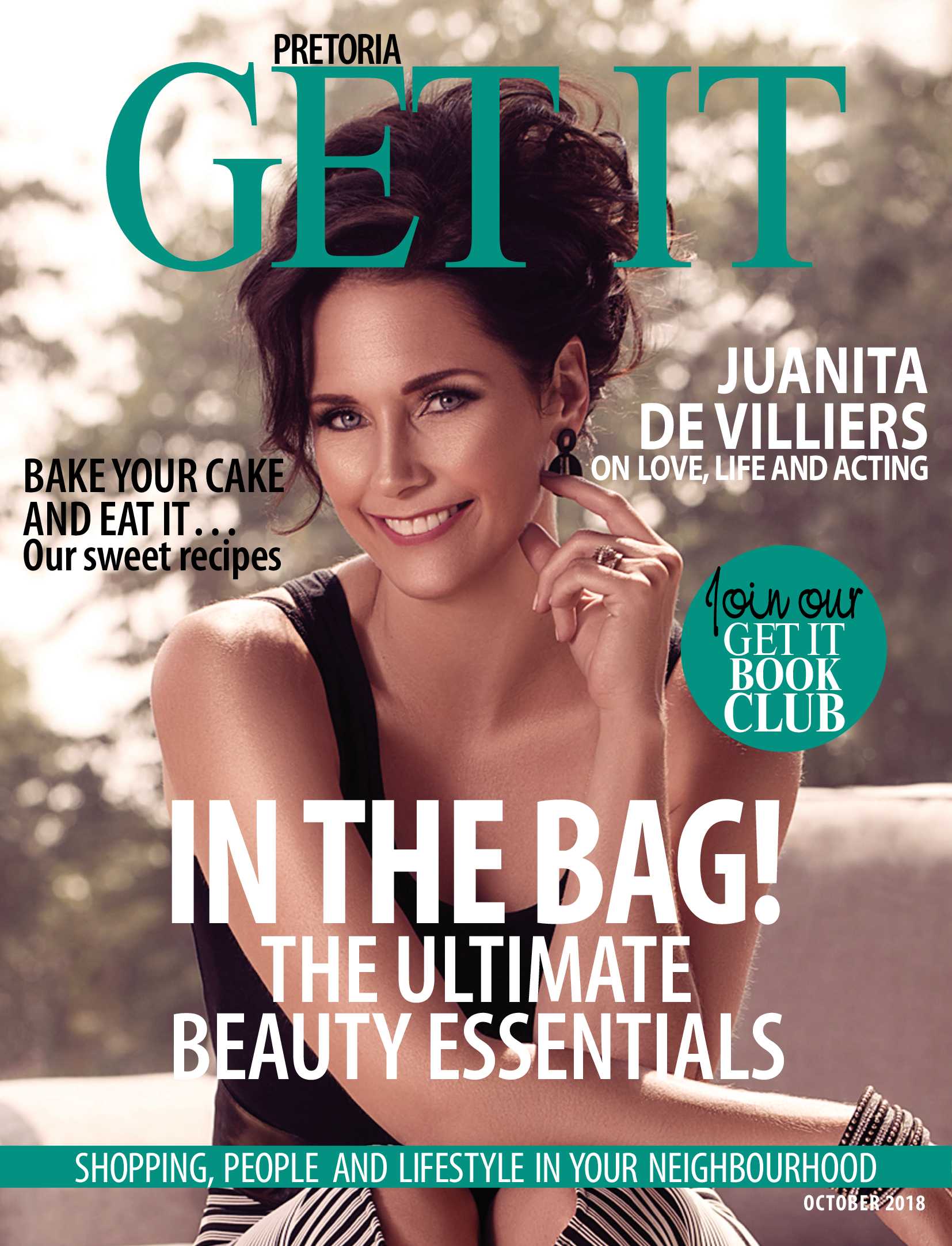 is a national brand of premium free magazines available in centres across the country.
to see other Get It magazines in the network.