Tips on how to find a lost pet
Although most pet owners take every precaution to ensure their pets remain safely confined within their property, some cunning adventurers still manage to break free.
Losing a pet is extremely distressing for pet and owner. The sooner one acts, the more likely the chances of successfully finding the pet.
Here are a few pointers if your pet is missing, thanks to the pet food industry association of SA (PFI):
· Recovery will be so much more efficient if you your pet is chipped. Having a collar with your phone number assists in even quicker recovery. Though this is not always practical, it's advisable to at least consider this option.
· Begin your search as soon as you notice that your pet is missing, starting within your property, in possible hiding places and your pet's favourite resting spots. This is especially important for indoor-only cats, who generally do not go too far if they manage to escape outside. Until your cat is found, be extra cautious of starting your car, especially in winter, when it may seek warmth under the engine.
· Broaden the search by enquiring from your neighbours if they have seen your pet and perhaps recruit them for the search. Ask them to check on their properties. When dealing with cats, it is helpful to look in potential hiding spots as an injured cat may not even make a sound when seeking refuge. Sending a recent photo of your pet will always help.
· While on your search, engage with all pedestrians and flag down the security vehicles that are patrolling your neighbourhood to ask them if they have seen your pet. Ask them if they can keep an eye out for you. Sometimes security personnel will be willing to call in the request into the call centre, to pass the message on to other vehicles. Remember to give them your cell phone number so that they can call you with information.
· Contact all vets, rescues, shelters and SPCAs within a 20km radius to enquire if your pet has been dropped off. Leave your details with them, with a description of your pet or furnish them with a recent photo. If it's a weekend or after hours, extend the distance to all emergency vets.
· Advertise – make posters with your details and a recent photo of your pet and put them up in public places, such as shopping centres, parks, doctors' rooms, etc.
· Offering a reward may assist you though it may also attract "chancers" – should someone have information about your pet, question them thoroughly to corroborate their story.
· Network and make use of social media.
· Do not lose hope or give up your search – pets have often been reunited with their owners even months after first going missing.
· In instances where pets have been lost during some form of disaster, creating a need for evacuation from an area, get back to the home base as soon as you can to leave food and water – pets may return home during moments of quiet, such as at night, and need sustenance to survive until found.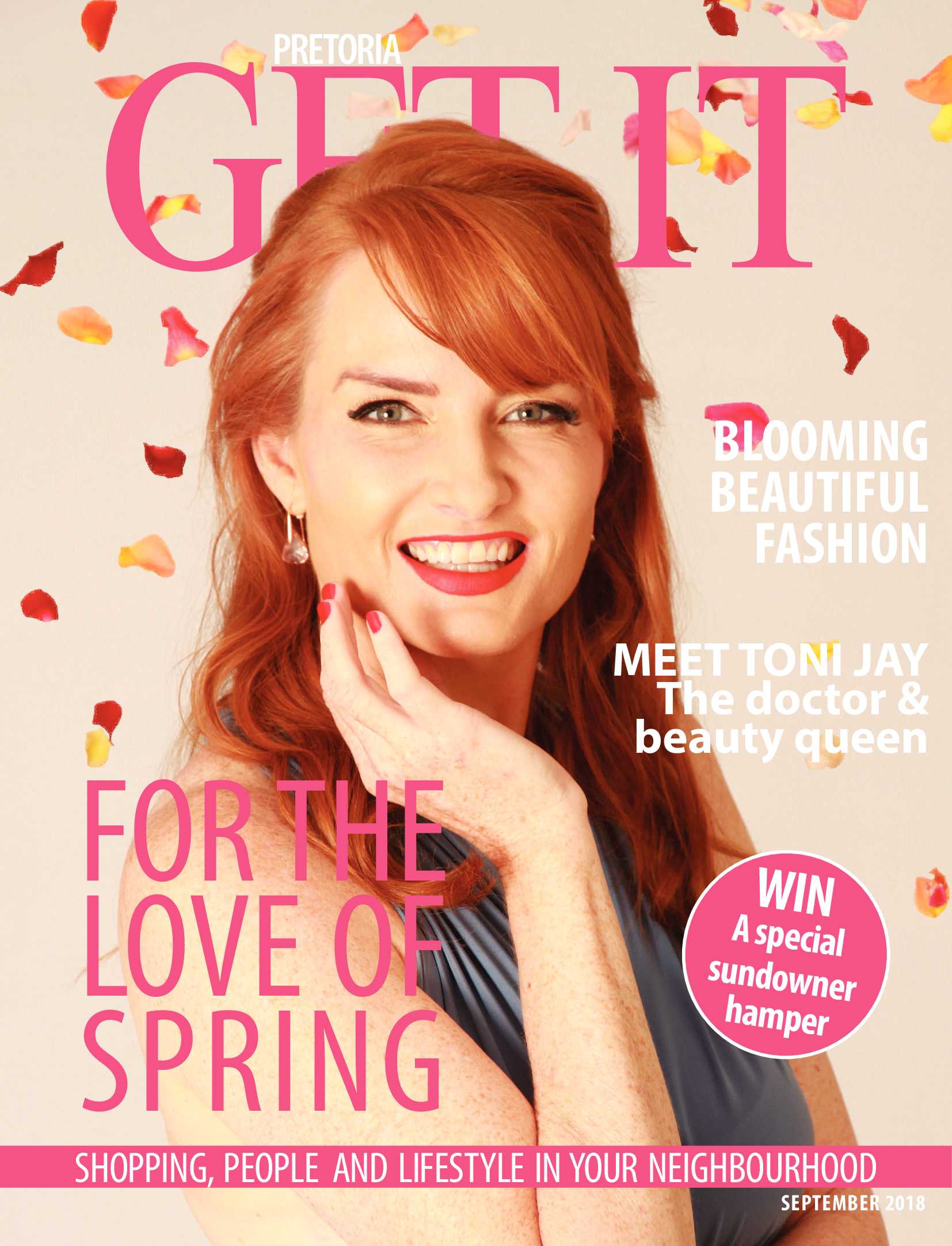 Spring Spoil (We're celebrating the arrival of spring with a sundowner picnic.)
is a national brand of premium free magazines available in centres across the country.
to see other Get It magazines in the network.