Stay safe and healthy while at home, in the car or on holiday this festive season
With the holiday season already in full swing, many Pretorians will soon be heading off to destinations around the country in search of some rest and relaxation.
Although health issues and accidents can rarely be avoided, check out these handy tips to help keep you and your loved ones happy and healthy while on holiday:
Travellers' diarrhoea or acute gastroenteritis
With the vast majority of stomach infections viral, meaning antibiotics are not needed to treat them, symptoms can often be managed with rest and oral rehydration solutions. Mix your own effective oral rehydration solution by adding six teaspoons of sugar and half a teaspoon of salt to a litre of clean water.
Over-the-counter medications for stomach cramps and diarrhoea can also provide some relief. See your nearest doctor or visit an emergency department for assistance if the symptoms persist or worsen.
Sunburn
It is best to avoid exposure to direct sunlight between 10:00 and 15:00, which is the time of day when UV rays are at their strongest. To keep you safe from the sun's harsh and harmful rays, wear protective clothing, including a wide-brimmed hat, and generously apply sunscreen with a high protection factor at least thirty minutes before going outside. Remember to reapply your sunscreen frequently, especially after swimming.
Typical home remedies for sunburn include applying a cold compress to the area as well as aftersun gel or moisturiser. If you have been sunburnt, your body will be dehydrated and it is therefore important to drink plenty of water. Over-the-counter medication that may help relieve the symptoms of sunburn, include anti-inflammatory medicine and analgesics. Once again, make sure that you tell your pharmacist or doctor if you have any pre-existing conditions or allergies before asking for medication.
If you start to show symptoms including fever, headache, vomiting, dizziness or confusion you may well be suffering from heat stroke and should get medical attention as soon as possible.
Water safety
Always be very careful when around water and never overestimate your swimming ability. Be particularly vigilant around water if you have young children. Even the strongest swimmer can be swept away by a strong current or large wave so be cautious when swimming in the sea. Only swim in a designated area as marked by lifeguards, and never swim at night.
Dams and rivers can be equally dangerous, especially during the rainy season. Never dive into shallow, or murky water as you have no way of knowing its depth.
Stings and bites:
– Malaria: It is important to consult a travel health doctor or your family practitioner a few weeks before visiting a malaria area, as some malaria medication must be taken well before entering a malaria area.
– Insect and spider bites: If you are bitten or stung by an insect or spider, clean the wound with a diluted antiseptic solution or apply antiseptic cream. Never scratch, prick, suck or cut the affected area, as this does not aid healing and may increase the risk of infection. If you are known to have a severe allergy to bee stings, be sure to have your epinephrine auto-injector on hand at all times and inform your travelling companions of your allergy.
It is normal for a sting or bite to cause slight redness, pain and swelling, but any excessive skin reaction, shortness of breath, vomiting, diarrhoea or change in the voice can be an indication of a severe allergic reaction which could be life-threatening and requires immediate emergency medical attention.
– Snakebite: If left untreated, a snakebite can be life-threatening. It is therefore imperative to get to an emergency room as soon as possible to receive anti-venom when appropriate. It is always best to try give a description or photo of the snake that bit you so that the doctors will know what type of poison they are dealing with.
How to avoid stings and bite when on holiday:
– If you go camping or travelling, make sure you are aware of the insects, spiders and snakes that are commonly found in the area you are visiting and ensure that you have the proper gear including shoes, gloves, socks, etc. to protect yourself.
– Always have insect repellent handy, especially if you are spending time outdoors.
– Take extra care at dusk and dawn when many insects are at their most active.
– Avoid lifting rocks and stones, especially in areas that are usually undisturbed.
– Do not provoke or handle any insects or spiders and especially not snakes.
– If you are travelling to a region where insect- or spider-related illnesses are endemic, make sure you take the proper preventative medication and that you have taken the appropriate vaccine.
Courtesy of Netcare Alberlito Hospital.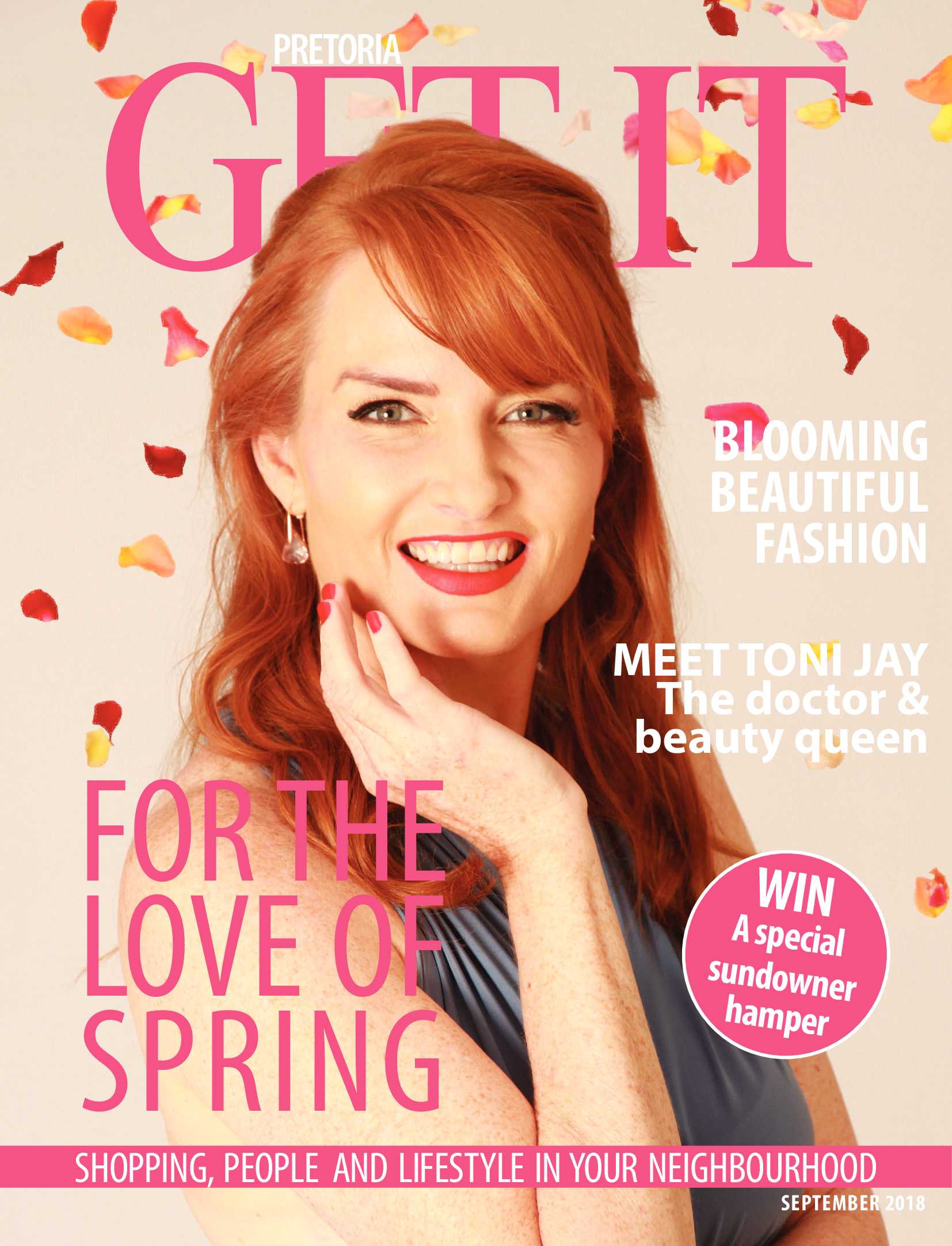 is a national brand of premium free magazines available in centres across the country.
to see other Get It magazines in the network.