Party up a storm with Fortaleza Tequila!
If you're like most people, then you probably have a love-hate relationship with tequila that in the past has left you waking up on countless mornings with a pounding headache. But fear not …tequila is so much more than the headache-inducing gold liquid you took shots of in varsity and is actually one of the most versatile and complex spirits out there – perfect for sipping (not slamming), pairing with food and enjoying in delicious cocktails.
Meet Fortaleza tequila, which has officially launched in SA. Yay!
Fortaleza is a small-batch, hand-crafted 100% agave tequila that comes from the town of Tequila, Jalisco, Mexico. The small family-owned distillery, located on the slopes of an extinct volcano amongst maturing blue agave plants, is where 5th-generation tequila maker, Guillermo Erickson Sauza, makes tequila using the same production methods employed by his forefathers.
The use of old-world machinery, tradition, and practices create a unique tequila experience and – as if stepping into a time machine – Fortaleza allows you to experience what tequila tasted like 150 years ago – without the technology and processes of the modern era.
Fortaleza tequila is loved all over the world and is the bartenders' choice for its smoothness and exceptional quality. With its signature citrus and vanilla flavours, long rich finish and oily mouth-feel, Fortaleza is a silky-smooth tequila. Sip it neat or on the rocks, or trust a skilful bartender to treat you to a Fortaleza Margarita or Paloma.
Fortaleza tequila is available in three variants:
Fortaleza Blanco is double distilled in the copper pot stills and the result is a smooth, crisp tequila that is full of flavour from the blue agave. Crystal clear Fortaleza Blanco has earthy aromas of baked agave, backed with notes of dried berries and citrus. It comes in a hand-blown individually numbered bottle of 750 ml at 43% vol. alc. and retails at R750 per bottle.
Fortaleza Reposado is aged for up to six months in American whiskey barrels. It starts with aromas of raisins, figs, roasted nuts, caramelised agave, honey, delicate earth, and soft cinnamon. With a creamy mouth-feel, flavours of dried fruit lead to agave, toasted wood, baking spice and minerals and it leaves you with a vibrant and lively finish, with lingering spice. This light golden colour liquid comes in a 750-ml hand-blown bottle at 40% vol. alc. and retails at approximately R1 000 per bottle.
Fortaleza Añejo is aged for up to 1.5 to 2 years and is a mid to rich gold in colour with the nose of caramel, cinnamon, honey, and nutmeg. The signature mouth-feel of the Fortaleza tequilas is found here, as well as flavours ranging from soft agave honey to newly turned soil with wood sugars and spice throughout. The finish is of bracing minerals and hints of baked agave. Fortaleza Añejo comes in a 750-ml hand-blow bottle at 40% vol. alc. and retails at around R1 300 per bottle.
How is Fortaleza made:
After seven or eight years of growing the mature and ripe blue agave it is harvested and then cooked by steam in a traditional small brick oven for around 30 hours. A large round 2-ton volcanic stone, called a Tahona, slowly squeezes all the juices from the agave. After adding water from the volcanic mountain of Tequila and separating the fibers the 'mosto' is fermented in wood open-air tanks. When fermentation is complete, the distinctive taste of Fortaleza tequila is achieved by being distilled twice, in two very small copper-pot stills (that have been in place since the distillery was built more than 100 years ago) – it is these stills that bring a certain amount of "magic" to the process.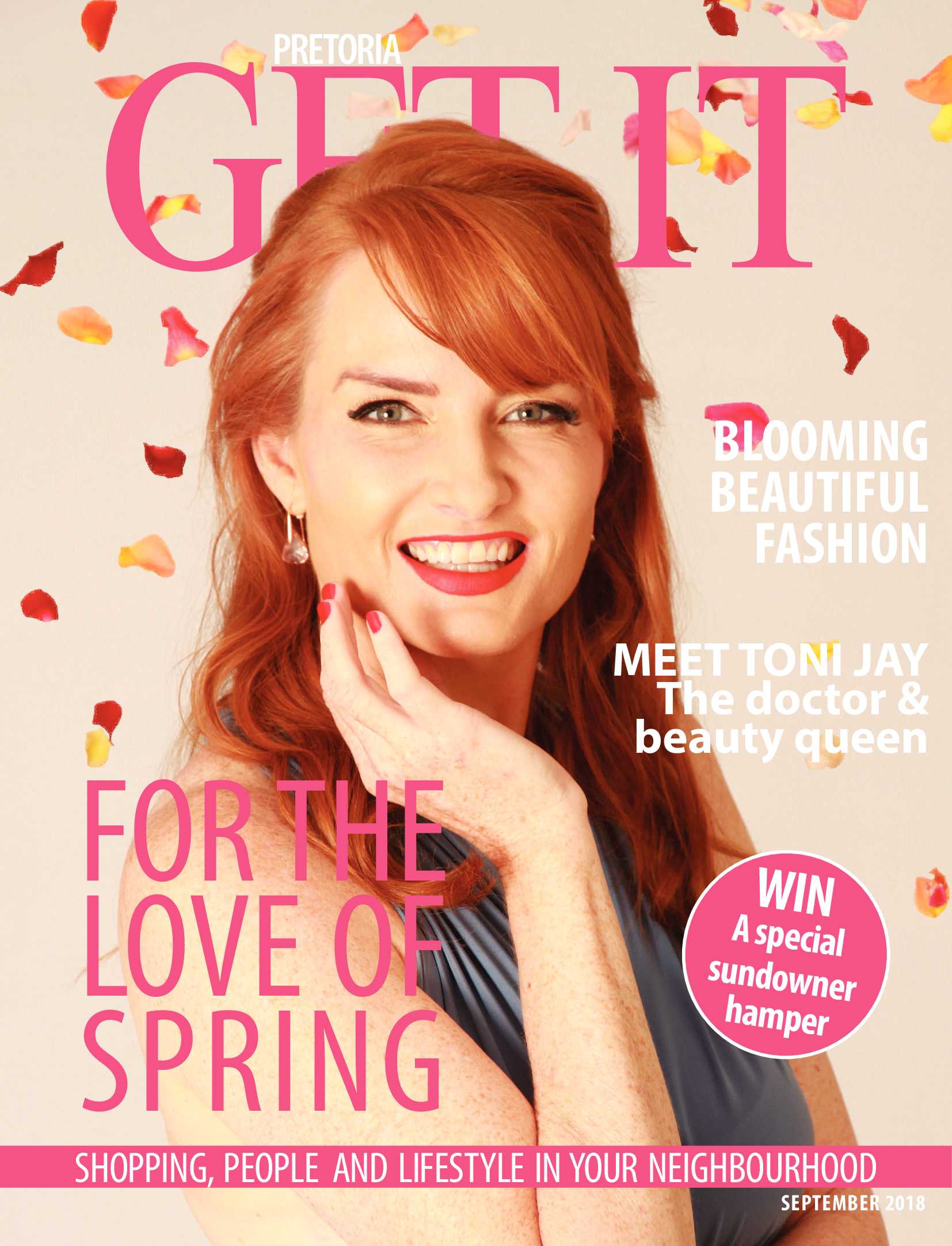 Spring Spoil (We're celebrating the arrival of spring with a sundowner picnic.)
is a national brand of premium free magazines available in centres across the country.
to see other Get It magazines in the network.