Summer road safety reminders for drivers and pedestrians
Summer is here and there is no better way to spend your free time than walking, running, hiking and enjoying the weather with family and friends. But, as a pedestrian or a driver, it is important to be vigilant and take precautions to stay safe.
Ford Motor Company of Southern Africa (FMCSA) and the Automobile Association of South Africa (AA) have collaborated to launch a road safety campaign focussing on pedestrian visibility.
According to the AA, one in three fatalities on the road is a pedestrian. Shocking hey?
To help you and your loved ones stay safe, here are a few tips to consider when travelling:
For pedestrians:
Walk on a sidewalk or path when one is available. If no sidewalk or path is available, walk on the shoulder, facing traffic.
Stay alert – don't be distracted by electronic devices, including smartphones, tablets, and other devices that take your eyes (and ears) off the road.
Be cautious. Never assume a driver sees you as they approach.
Be predictable. Cross streets at zebra crossings or intersections when possible. This is where drivers expect pedestrians.
If a zebra crossing or intersection is not available, locate a well-lit area, wait for a gap in traffic that allows you enough time to cross safely, and continue to watch for traffic as you cross.
Be visible. Wear bright clothing during the day, and wear reflective materials or carry a flashlight at night.
Avoid alcohol and drugs when walking – they impair your judgement and co-ordination.
For drivers:
Look for pedestrians everywhere. Pedestrians may not be walking where they should be or may be hard to see – especially in poorly lit conditions, including dusk/dawn/night and poor weather.
Always stop for pedestrians at a zebra crossing.
Never overtake vehicles stopped at zebra crossings because they may have stopped to allow pedestrians to cross the street.
Slow down and look for pedestrians. Be prepared to stop when turning into or entering a zebra crossing.
Stay focused and slow down where children may be present, like parks and neighbourhoods.
Pedestrian safety remains one of the most important challenges to road safety. Statistics from the AA indicate that pedestrians are particularly vulnerable at dawn and dusk, or when visibility is impaired because of smoke, dust, or mist. Visibility is key, so whether you are driving or walking this holiday, always keep your eyes on the road.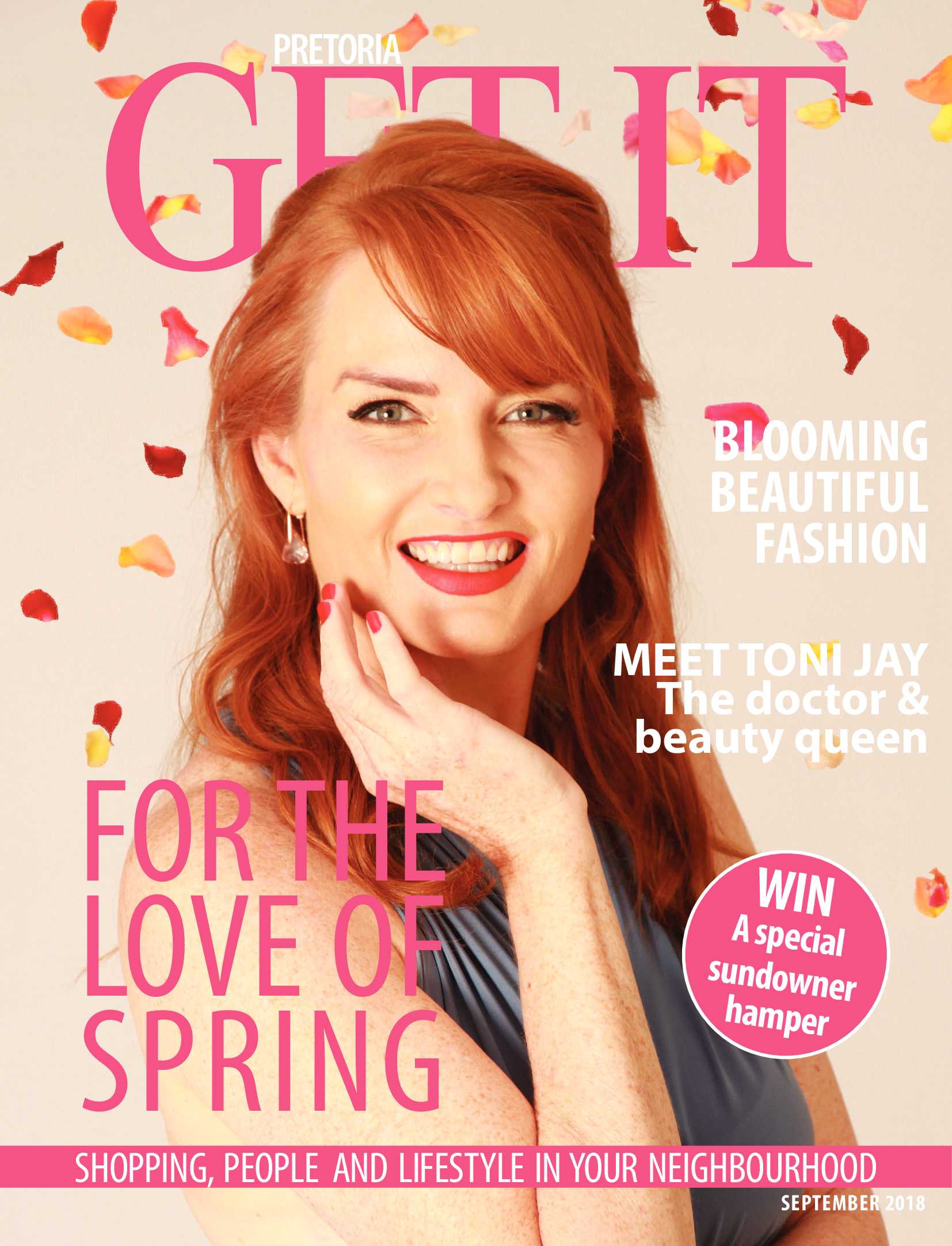 Spring Spoil (We're celebrating the arrival of spring with a sundowner picnic.)
is a national brand of premium free magazines available in centres across the country.
to see other Get It magazines in the network.