Beauty Mania
1. Benefit Cosmetics' Boi-ing & Watt's up! Duo concealer, R215.  2. Givenchy's Hydra Sparkling Twinkling Eyes, R755. 3. Placecol Conditioning Lip Therapy, sell from R65. 4. Essence's mosaic blush, R59.95. 5. Catrice, Lip Glow lip pencil, R49.95. 6. Argan oil heat defence leave in spray, R71.25, Dis-Chem. 7. L'Oreal Paris' Age Perfect Golden Age Glow Re-Activating Essence, R279.95 8. Bobbi Browns' medium brow kit, R765. 9. Almay, One Coat Mega Volume Mascara, R175. 10. Sisley, Black Rose cream mask, R1 739.
Long, hot summer days call for long and even hotter nights, which in turn mean fun outside. Look your best with these easy-to-do
make-up tips and tricks.
1. WING IT!
Love the trend, but never get it quite right? Not to worry. This trick is going to change your life. All you need is a bobby pin and some liquid eyeliner. In layman's terms you use the pin as a stamp. So get started by coating the narrow V-shaped opening of the pin with liquid eyeliner and press against your eye where you want the wing. Simply etch along the lines and fill in the wing.
2. BLUSHING CHEEKS
We sure love some quick and easy make-up tips and tricks and this one is so simple we can't believe we haven't thought about it yet. In a pinch and need some blush? Just use your lipstick. Simply rub the lipstick on your fingertips and rub against your cheeks. Blend for a smooth effect.
3. IT'S THE MOST BROW-TIFUL TIME OF THE YEAR!
For this tip we roped in the help of Benefit Cosmetics' national brow artist, Lauren Engelbrecht, to achieve brows that slay! Here are 3 tips she gave us:
TIP #1:
BABY, IT'S COLD OUTSIDE.
What's a holiday party without a little drama? Bold brows are the key to
achieving this glammed-up look. First, outline the base of your brow with a
pencil or cream-gel of your choice before filling in the rest using light, quick strokes. Pair bold brows with rockin' rose-gold cheeks…and of course, a few coats of mascara.
TIP #2:
ON THE NICE AND NATURAL-LOOKING LIST.
Effortless 'woke up like this' brows put you at the top of the lookin' good list this season. To get a soft and natural look, brush a gel through brows using short, upward motions before applying a highlighter just below the arches. Keep the rest of your make-up as natural as possible. Go for a nude lip and bronzer instead of blush.
TIP #3: FEATHERED BROWS ARE COMIN' TO TOWN.
To get instagram-worthy feathered brows, fill yours in with hair-like strokes. Simply use a light flicking motion in the direction of your natural hair growth, then brush brow hairs upward. Add a bit of highlighter in the corner of the eye, below the arch, on your cheekbones and on the bridge of your nose for
eye-catching dimension.
And of course…. Perfect make-up starts with perfect, flawless skin. It's all about sundresses, sandals and sunny drinks with fruit and umbrellas – summer is fantastic after all!
Check out these easy-to-do tips from Sebamed to enjoy radiant and healthy skin that'll have you glowing for all the right reasons.
1. STAY SOAP-FREE.
Make sure all your products are soap-free and perfectly balanced with a pH of 5.5 to protect and strengthen your acid mantle, the skin's outer layer protection.
2. NO OIL OR EMULSION-BASED PRODUCTS.
Even if you have acne-prone skin, it might still be dehydrated, dry and rough; thus, you need to moisturise after cleansing. Just remember to use oil-free products (moisturiser and make-up) to avoid more pimples in the long run.
3. LOOK AT YOUR ROUTINE.
After choosing the correct products, ensure that you follow the correct process. Step 1: cleanse. Step 2: tone. Step 3: moisturise. Step 4: spot care.
4. DO NOT OVER CLEANSE.
Yes, that's a thing; it's not just the products you use that affects your skin, but also the frequency you use it. Twice a day (morning and evening) is perfect.
5. BE GENTLE.
Never scrub too hard when washing your face as you can damage your acid mantle.
6. STAY AWAY FROM PIMPLES.
It's tempting, we know, but by picking and squeezing them, you risk damaging your skin's pore lining, allowing more bacteria to enter the skin. Instead, use a spot control gel, when you see a pimple forming.
7. FIND THE FRESHNESS.
Eat plenty of fresh fruit and veggies and drink lots of water (a glass every 30 minutes). By enjoying healthy food, you flush toxins out of your system, and you'll feel (and look) healthy.
8. EXERCISE AND ENJOY THE FRESH AIR.
Being active (even a little) stimulates your blood circulation and metabolism, which helps keep your skin radiant.
9. RELAX.
This one might be easier said than done, but your skin and soul will love you for it. When you stress, you release chemicals into your brain that make the sebaceous glands produce more oil and induce pimples.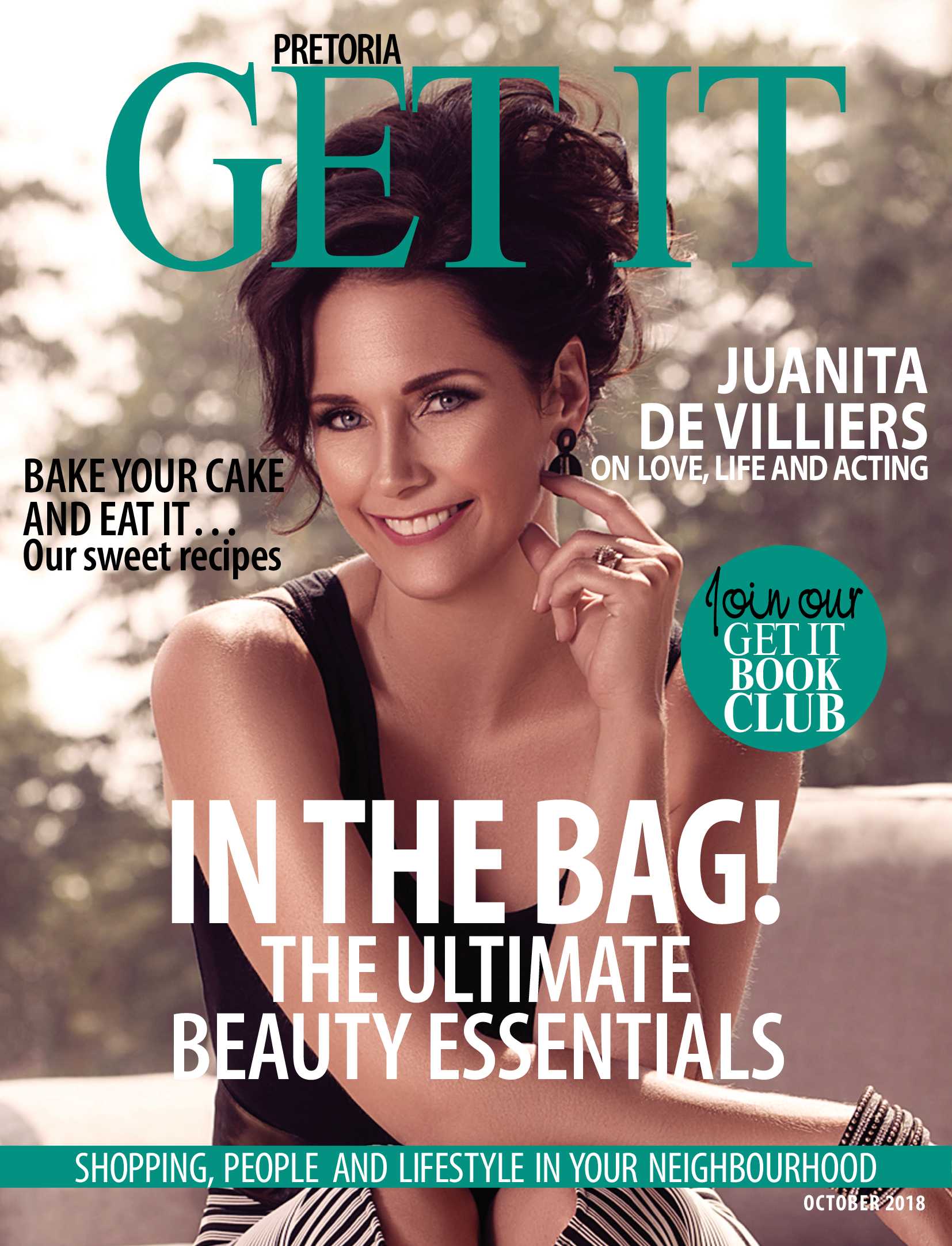 is a national brand of premium free magazines available in centres across the country.
to see other Get It magazines in the network.