Step outside…
When did you last become one with Mother Nature? We're talking gardening of course. Finding yourself knee-deep in wet soil, planting your favourite flower seeds and bulbs.
Oh, and the pride when those seeds finally bloom and your garden looks like something out of a magazine. Sigh! Not to even speak about the value a beautiful garden can add to your
property. Even if you like a more low-maintenance approach, there is something for everyone.
Getting your garden into shape has never been easier thanks to the experts at Engel and Völkers Southern Africa – whether it will be filled with healthy vegetables or colourful flowers.
Here are a few easy steps to help get you started. And remember, the key is to start small.
Step 1: Preparation
Start with a basic clean-up, by weeding and removing any dead plants to get an idea of how much space you have to work with.Next, it's time to get better drainage for watering and fertilising by breaking up the soil – you won't believe how different your garden will look already.
Step 2: Set the scene
Now it's time to decide what type of garden you want to create. Low-maintenance? Lusch and green? The choices are endless. Ask yourself:what kind of garden do you want to grow?
Do you want it to beautify your yard with splashes of colour or grow delicious vegetables and herbs? Do you perhaps want both a vegetable garden and flower garden combined?
Will most of the plants be in containers or in beddings? Consider who will be using your yard; do you have kids or pets? Are you hoping to use your yard for outdoor entertaining? Do you want your garden to have a theme? (formal, traditional, English/cottage garden).
Step 3: Map out your garden
Here comes the fun part. By mapping out your garden it will be easier for you to see what will go where and what you still need: Start by sketching out a basic diagram of your garden's dimensions and what you want it to look like. If you've previously planted a garden, think about what you've grown before and consider what worked and what didn't. Decide how much space you have, make sure the location of your garden will provide for optimal growth and appreciation. When choosing a location, consider planting the flower garden close to an existing structure (house, patio or fence) to create a transition between the house and the yard. Map out where your beddings will be and where your free standing pots will stand. Do you need to incorporate utility areas such as washing lines, dustbin storage, compost bins? Will these need to be hidden with garden features?
Step 4: Choose your plants
Plants can fulfil different functions and it's up to you to decide what those will be. Do you want plants to provide fresh fruits and vegetables or beautiful scenery?
When selecting new plants, look for resource-efficient plants, ones that will require less water, fertilisers and pesticides. Consider budget, ease of care, and compatibility with neighbouring plants, aesthetics and size. When planning a vegetable garden ask yourself how much time you want to spend in it. Vegetable gardens require constant attention; they need to be weeded, watered and then harvested. Flower gardens are probably one of the most enjoyable gardens to plan from year to year. Ask yourself what your particular style is and what will look most appropriate with your home. Decide what types of plants you prefer –once again as with the theme, try to limit your selection to only a few to ensure your garden has a unified look and feel. Should you use container/potted plants? Using pots and container plants adds a wonderful structural element to your garden. Even herbs such as purple basil and ornamental peppers can spice up a pot. Succulents have become extremely popular for their low maintenance and drought tolerance.
Step 5: Don't forget decorative touches
It's most definitely not all about the plants. A spacious sitting area is the perfect spot to enjoy the garden while patios, decks and pathways make the garden usable and provide space for you to enjoy all your hard work. Items to consider: Would you want to install a water feature? Water features add a dynamic element to your garden, allowing you to experience the soothing sound of flowing water in your garden. A popular favourite trend is adding a fire pit to your garden either in the garden itself or close to the patio where you will be entertaining. Add some lighting, be it for décor or for security purposes. By using LEDs the cost of having lights in your garden is significantly reduced and it allows you to use your garden at night too. Remember that a garden makeover doesn't always mean only adding new plants and shaping the beds; it is also worthwhile refurbishing currently existing structures. Take into account everything that currently exists in your garden that can be refurbished to enhance it even more. (Painting a wall, sanding and resealing a wooden fence or deck, replacing old pots).
Step 6: Mind your budget
Although we all dream about the perfect garden, garden accessories, tools and plants often cost more than you estimated for. Carefully estimate the total cost of the materials you will need by starting slowly. Don't buy things you won't necessarily need. Not everything needs to be bought all at once, or bought new.Good planning for what you'll grow is key to avoiding overspending.
Plant your own seeds instead of purchasing them from a nursery or alternatively get cuttings from a fellow gardener. You could also save on costs by making your own fertiliser as well as pesticides. Rich, homemade compost is the best slow-release fertiliser your garden could ever desire.Allocate a budget and split your project into phases – you will then be able to work on your garden as your budget allows.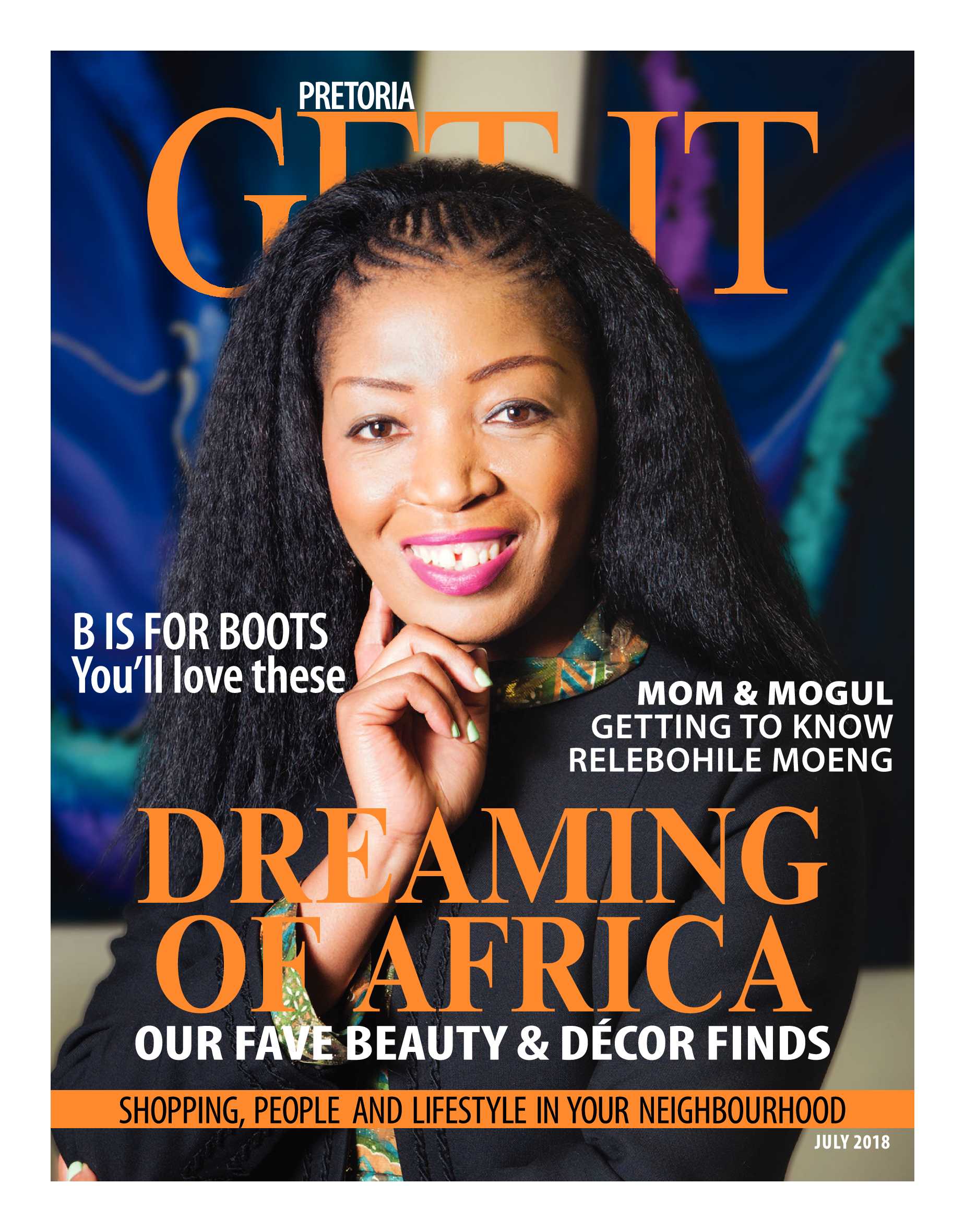 is a national brand of premium free magazines available in centres across the country.
to see other Get It magazines in the network.