Review
Watch a classic renewed 
It's been 35 years since Blade Runner hit our screens, but Ridley Scott's iconic neo-noir science fiction film still carries themes that are alarmingly relevant today. It's hardly surprising then, that 2017 would see the release of Blade Runner 2049 – a sequel to the original that once again stars Harrison Ford as Rick Deckard, this time alongside Ryan Gosling as the LAPD's Officer K. Directed by Denis Villeneuve, but with Scott along for the ride as a producer, the new film takes place in Los Angeles a few decades after the original, on a version of Planet Earth where the atmosphere has become toxic. With such a stellar cast, and the promise of some epic action and visuals, it's guaranteed to be pure entertainment. (In cinemas from 6 October)
Listen Beck at his best
Often hailed as one of the most diverse, talented and humblest musicians to have ever come out of America, Beck has been creating music for more than two decades, with 2017 seeing the release of his 13th album, Colors. Produced by Greg Kurstin (who won four Grammy awards for his production work on Adele's album, 25), Beck and Kurstin played nearly every instrument in every song on the album themselves, which they have spent the last four years recording. With the album's first single, Dreams, released way back in June 2015, the finished product has been a long time coming for fans, but if the rumours are to be believed it's going to be well worth the wait. If you're a Beck fan, a fan of beautiful instrumentals, or just a music fan, you'll want to make sure you give this one a listen. Available on iTunes from 13 October.
Read loss and love 
In The Lost Girl by Carol Drinkwater, photographer Kuritz Ross leads a lonely and isolated life after her daughter, Lizzie, disappears. Four years after the disappearance, there's an unexpected sighting in Paris, but hours after Kuritz arrives, the city suffers a series of terrorist attacks. A stranger ­­– one who's also suffered a loss – offers to help find Lizzie, restoring hope … a story of loss, friendship and enduring love. Usually R295, Get It Book Club price R236. Details: www.knowledgeroad.co.za/getitbookclub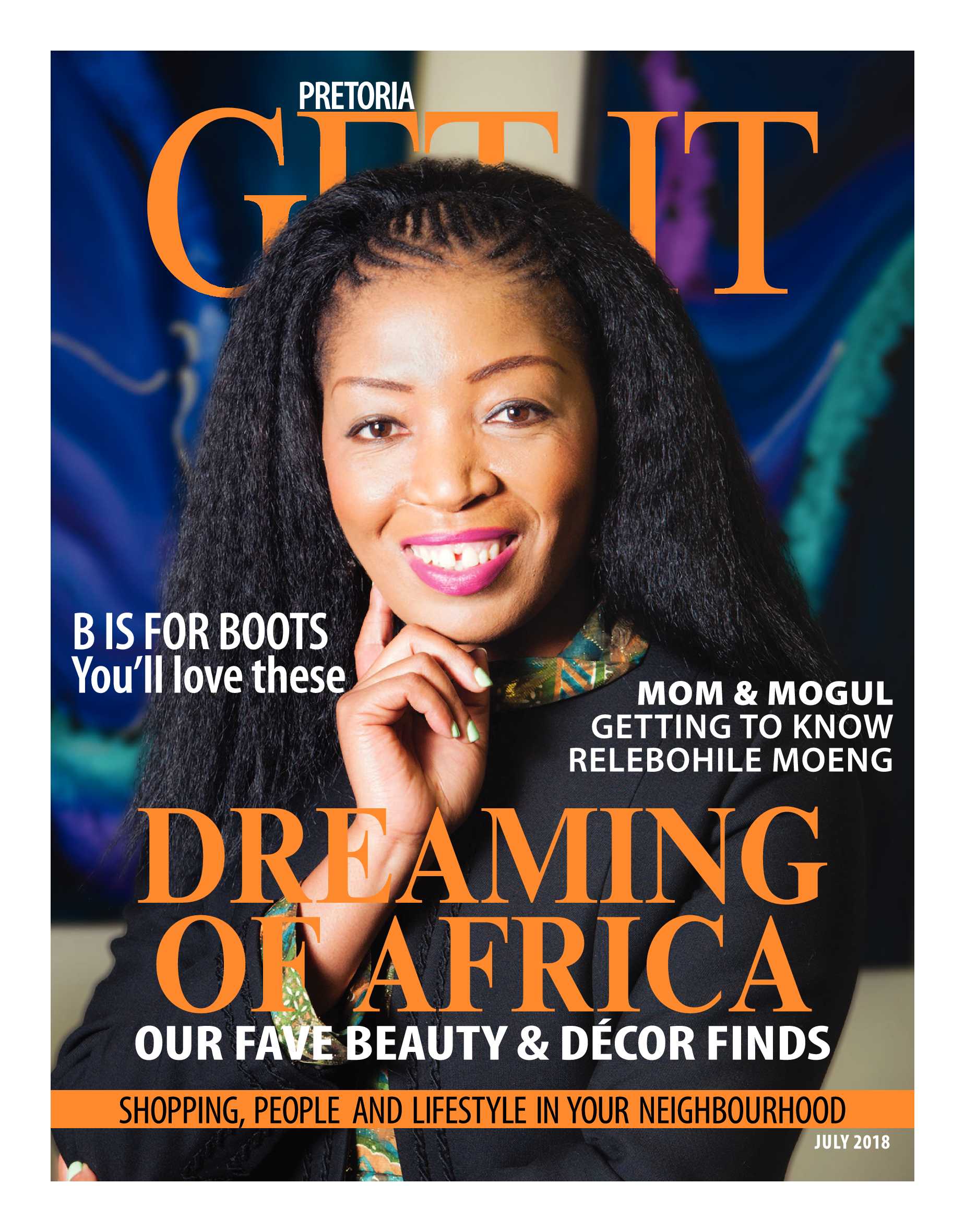 is a national brand of premium free magazines available in centres across the country.
to see other Get It magazines in the network.