CLOSED: Get that glow
To help you achieve the perfect summer glow we decided to look at the different tanning options available: sunbeds, tanning in the sun or artificial self-tan products. Which are safe and which are not? And is fake better than the real deal?
SUNBEDS
One of the easiest ways to get a quick tan before the holiday starts is using sunbeds. But how much damage are you causing your skin? According to an article by Cancer Research UK, even the International Agency for Research on Cancer agrees that there is sufficient evidence to show that using sunbeds causes melanoma skin cancer, the most serious form of skin cancer. So much so that combining the results of studies on sunbeds and cancer shows that using a sunbed increases the risk of melanoma by 16-20%. Scary, right?
The misconception about sunbeds usually derives from the fact that many believe it is safer than sun tanning. In fact, both give off UVA and UVB rays, and both types can cause DNA damage and lead to skin cancer. Then there is also the idea that tanning in sunbeds before you go on holiday decreases your chances of getting further sun damage while at the beach. A total misconception, the experts say.
Even worse, research also shows that sunbeds give out harmful ultraviolet (UV) rays that damage your skin and can make it look wrinkled, older or leathery. And who wants that?!
So yes, it might be easy to squeeze in a session during lunch time but it doesn't mean it's the healthy option. And with so many 'safer' options available, why not opt for a self tan product?
SPRAY TANS
Another option is spray tanning, a firm favourite among a lot of Pretoria women. This is even quicker than lying on a
sunbed and without the hated UV effect. But how does it work?
Dihydroxyacetone (DHA) is a colourless chemical that interacts with the dead cells located in the outermost layer of the skin. The DHA causes a chemical reaction with the amino acids on the skin and becomes noticeable for at least five to eight days from the time of application. As the skin cells shed, the tan will fade.
What to expect from a spray tan?
When you book your tan you will receive pre-tanning preparation instructions. This will include buffing and scrubbing your skin to get rid of as much dead skin cells as possible. As explained above, the healthier the skin cells the longer the tan will last. At the beauty salon, a trained beauty therapist using a small HVLP turbo unit (similar to a vacuum cleaner) will spray a thin layer of tanning solution evenly onto your body. You can wear a costume, old underwear, disposable G-sting or be naked (if you want no tan lines).
The process is quick and painless and the solution dries rather quickly. Most salons will advise you to wear loose fitting clothing, no bra and to not take a shower, bath, swim or shave until the next day (a minimum of 6 hours). It is also important to note that some of the solution might tub off on your clothing and sheets. There are even spray tanning therapists who will come to you for a spray tan in the privacy and comfort of your own home.
What does it cost?
The going rate for a spray tan is about R250 per session. Prices can vary from salon to salon.
GETTING THE PERFECT TAN AT HOME…
Here are some of our favourite DIY products. This light based, easy to apply bronzing lotion from Matsimela Home Spa is definitely one of our favourite products. Containing a blend of specially chosen pigments to bronze fair to darker skin, this product will leave the skin feeling soft and silky but with a gorgeous even application. Details: www.matsimela.co.za, R225.
Caribbean Tan bronzing mousse is a gradual colour tanning mouse to help you get flawless bronze skin in no time, R99, 95. Details: Clicks.
PLANNING TO SPEND SOME TIME IN THE SUN?
Make sure to pack enough sun screen.
This tinted Sunfilm Face Cream SPF 50 with antioxidant action is the highest SPF and offers 98% protection. Apply 2–5ml to the face, neck, décolleté, back of the neck and ears daily, RRP: R605. Details: www.poisebrands.co.za.
Formulated for a busy lifestyle, the new Solar Spritz SPF 30 Sunscreen Lightweight Sun Protection from Optiphi is the perfect summer accessory. Details: www.optiphi.co.za, R395.
Daily SPF protection is essential and Placecol's sun protection spray SPF 15 has everything you need to keep your skin healthy and glowing, R285.
STAY SAFE
The UV Index forecasts the strength of the sun's harmful rays. The higher the number, the greater the chance of sun damage. An easy way to make sure that you stay out of harm's way is to
download the easy to use World UV app. The app will determine your location and will identify the daily UV Index forecast for the day. It also gives you tips on how to be safe in the sun and you can determine your skin index and sensitivity to the sun.
WIN:
To help you get perfectly tanned skin we're giving away a Caribbean Tan Bronze Goddess
goodie bag. The bag includes a tan in a can aerosol gradual tanning spray, tan in a can aerosol instant tanning spray, a tanning spritzer instant tanning spray, a gradual bronzing mousse, a shimmer cream and a pre-tan cinnamon and coconut exfoliator.
To enter:
– Like our Facebook page.
– Fill out the entry form. The keyword is TAN and the competition closes on 23 October.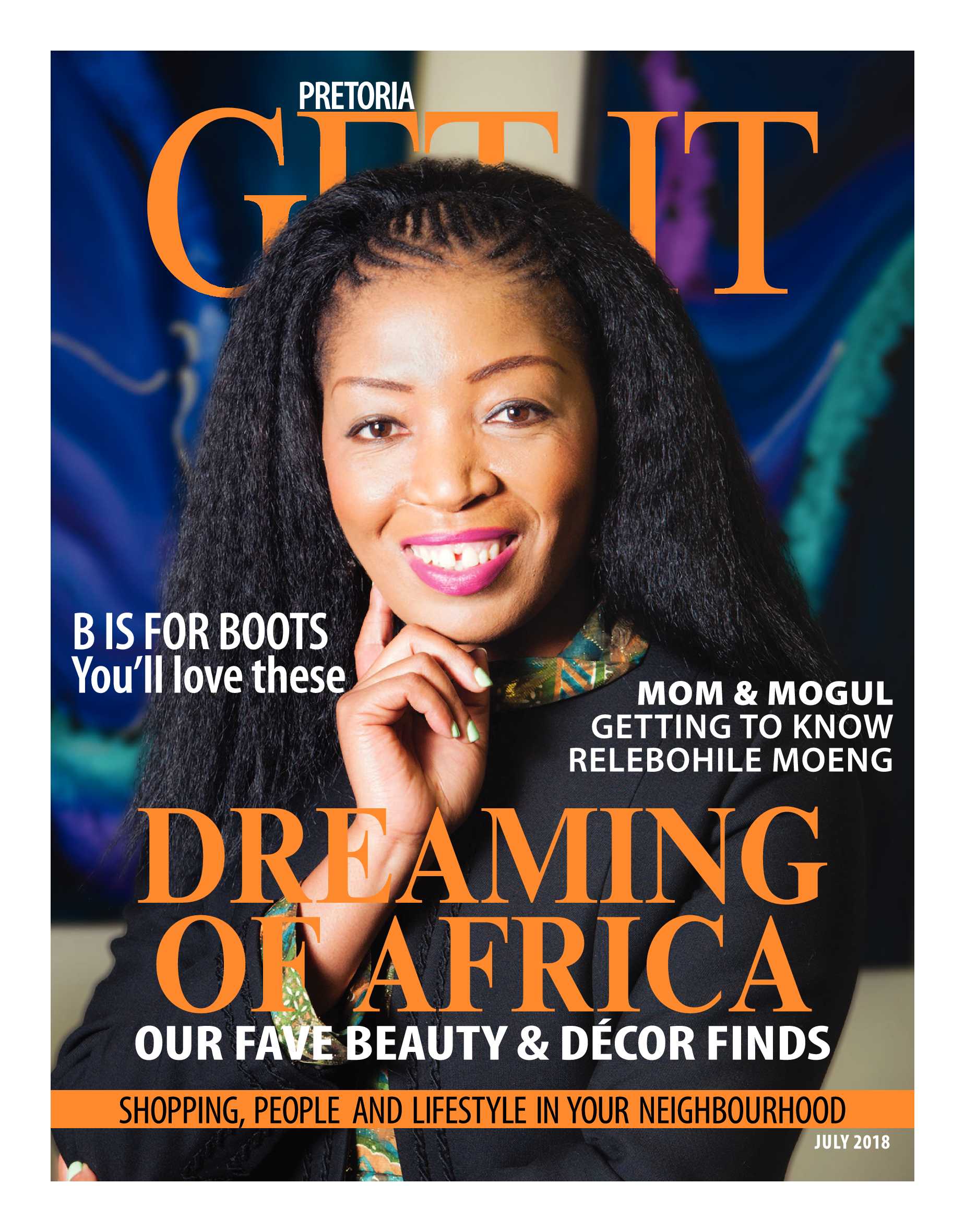 is a national brand of premium free magazines available in centres across the country.
to see other Get It magazines in the network.