Up & Away
Aerial yoga, or anti-gravity yoga as it is also called, is one of the hottest ways to exercise and is definitely a must this spring. We can already see ourselves – swinging in a hammock, just relaxing… breathing in and out. Sigh. But what is it really about and how effective is this form of exercise? We caught up with the experts at Aerial Yoga to find out more.
What is aerial yoga?
It's a fun, challenging workout routine combining aspects of yoga, pilates, aerial arts and strength training designed to increase strength, mobility, balance and flexibility. It's the perfect exercise to combine fitness with fun for a total mind and body workout. Each class consists of floor work and aerial strengthening exercises, stretches and relaxation time.
What to expect
Each workout focuses around a low-lying soft fabric "trapeze" also called a sling or hammock. The fabric is suspended from the ceiling to about hip height allowing for a variety of strength-building, balance awareness, flexibility and core strength moves. The sling particularly helps with challenging yoga poses, supporting the body's weight during poses, allowing the body to lengthen as it holds a pose and allowing the practitioner to focus on alignment and gravity to deepen the stretch. The sling also supports the body during inverted poses, allowing the spine to lengthen as it bends resulting in reduced spinal compression in the pose. Believe it or not but this decompression of the spine and joints leaves the body feeling taller and slimmer.At Aerial Yoga classes are designed for most levels of fitness, with modifications offered for different levels of strength and flexibility. So don't worry, there is something for everyone.
Reasons to give aerial yoga a go
• Exercising and stretching with the help of the sling forces the core muscles to work more effectively
• Because most of the exercise is focused on the core, aerial yoga leads to increased upper body strength and tone
• Thanks to the support the hammocks offer there is also reduced spinal compression during backbends
• You will be able to hold challenging yoga poses and inversions for longer and correctly with the support of the sling
• The sling helps you to stretch further and deeper
• The sling also helps with the decompression of joints and the spine all while aligning the vertebrae without the strain that gravity causes
What should you wear?
For the best comfort on the sling, it is advised that you wear form-fitting clothing that covers your underarms and knees.For example, a form-fitting T-shirt and leggings. No shoes are required.No jewellery and belts are allowed and it is key that finger and toenails are kept short and tidy as to not harm the slings or get hurt. No hand lotion is advised. As with most forms of exercise, it is advised to not have a heavy meal at least two hours prior to class. Try to hydrate well before class as drinking during class may cause discomfort while inverting.
Who can participate?
Aerial yoga is the perfect form of exercise for anyone who wants to spice up their fitness routine or turn their world upside down! Look at the world from a new perspective.There is no special experience needed to take part in aerial yoga. Although it is important to keep in mind that you will build strength quickly with this practice – if at first you do not succeed, try again. Private and small group sessions can be accommodated to any fitness level. If you have any medical issue that prevents you from inverting (pregnancy, glaucoma, heart condition, sinus problems, high blood pressure etc.) this may not be for you. If you have an injury or medical condition, check with your doctor first.
Book a class:
Aerial Yoga offers a range of classes across the country.
To book your first session visit www.aerialyoga.co.za.
Classes in Pretoria are available at:
Bodystyle Pilates
Details: bodystyle7@gmail.com
PFP Training (Pty) Ltd
Details: www.PFPfitness.co.za
SAMIRA YOGA
Details: www.samirayoga.co.za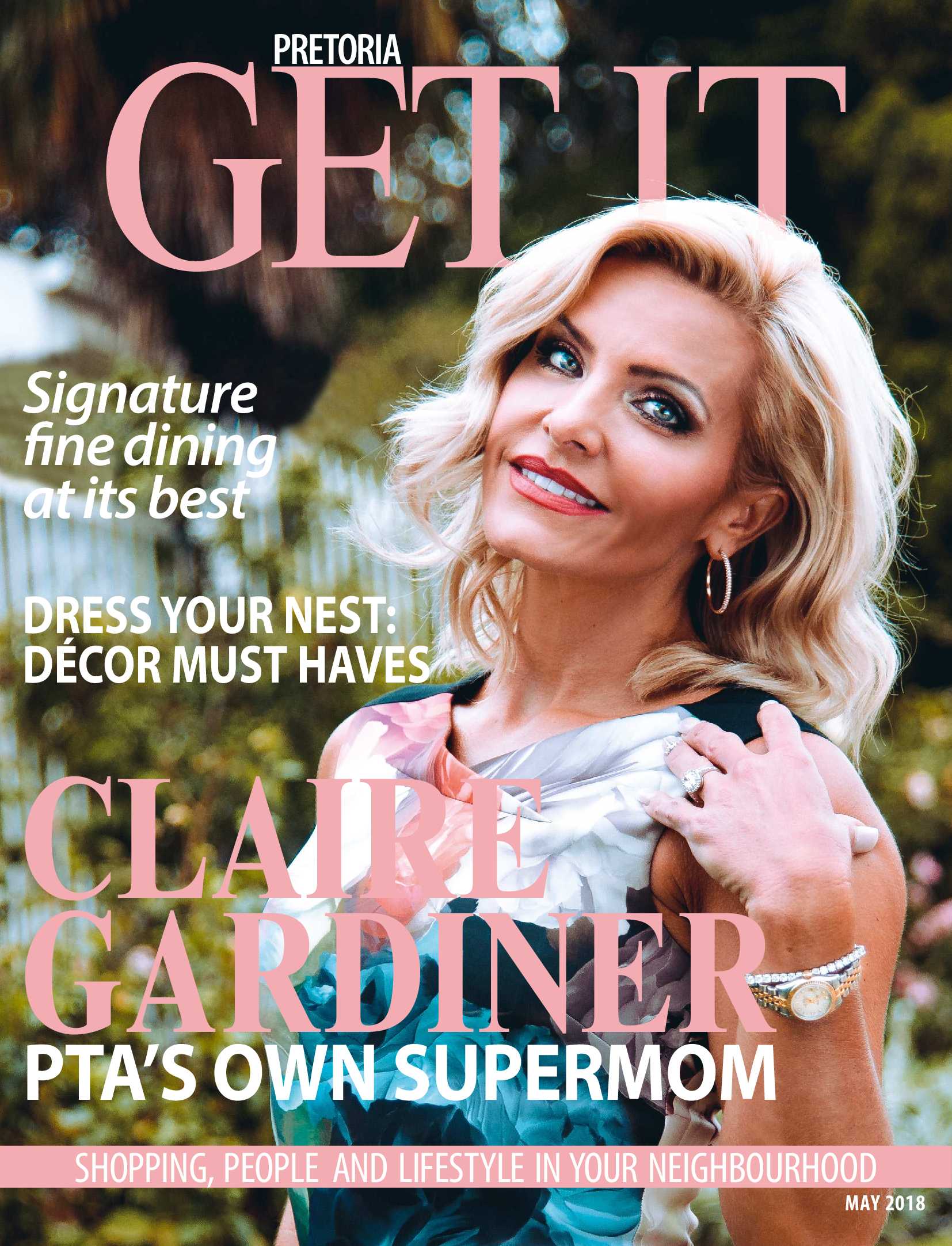 is a national brand of premium free magazines available in centres across the country.
to see other Get It magazines in the network.