SULTRY SONGSTRESS LADY ZAMAR
Despite her busy schedule, Lady Zamar, who's busy promoting her new album – King Zamar – managed to squeeze us into her busy schedule so we could find out more about the woman behind the name, her career and musical favourites!
Fans know her as the dreadlocked beauty with the golden voice but few know that Lady Zamar's real name is Yamikani, which means praise in Malawian.
Her father, who affectionately calls her Yami, named her after his mother's Malawian tribe as a tribute. Few people however, pronounce her name correctlyand this led to her changing her stage name to Lady Zamar.
"My stage name had to be something people would not struggle to pronounce. Zamar means praise in Hebrew and the word 'lady' came from a poetry group I was part of.
"All the ladies were referred to as Lady so-and-so," the songstress explains.
So how do you reach the amount of fame Lady Zamar has achieved? Well, as she puts it her fame is thanks to a tremendous amount of hard work, perseverance and Mamelodi DJ Junior Taurus. "Junior and I worked really hard together – we had more than 40 songs out before we got our big break," she adds.
Growing up in Mamelodi, little did she know then that one day one of her biggest songs would be named after the township and would make people sit up and take note.
"The song Mother of melodies was a tribute to all of the event organisers from Mamelodi. When we started out, we got a lot of gigs in Mamelodi," the Pretorian beauty explains.
Her album, Cotton Candy, on which she worked with Junior as well, was nominated for various SA Music Awards as well as a Metro FM music awards.
"The nominations really made me appreciate my fans even more. It is a great feeling to know the industry recognises all the hard work we had put into the album," the singer beams.
Lady Zamar has worked with big names in the industry including DJ Fortee, Lulu Café and most recently Prince Kaybee.
"I would still love to work with Euphonik, Black Coffee and internationally Calvin Harris and David Guetta," she says.
Most of Lady Zamar's songs have to do with matters of the heart and although she might seem like a hopeless romantic, fans would be surprised to hear that she is most definitely not. "I would say I am more of an idealist," she says.
But that doesn't mean she hasn't had her fair share of heartache. The song One night last night is all about a relationship where she had to let go of the "perfect guy".
And no, her hit song Charlotte is not all about mistresses and cheating as many believe. "The main idea behind the song is to highlight the insecurities people often face in relationships," Lady Zamar corrects.
The song is also the only song thus far in which she doesn't appear in the music video.
"I wanted to be there for the video shoot but I could not. My schedule did not allow it and I did not want to hold things up. There are definitely going to be many more videos to see me in!" she adds.
Her faith also plays a big role in her career and the singer credits God as one of her biggest inspirations.
"My mother, relationships and my fans inspire me as well. I love being able to tell their stories and being able to tell stories about the things happening around me, on social media and in the world in general."
With the release of her latest album, King Zamar, it is safe to say Lady Zamar is here to stay and better than ever.
But where does the name come from? "Because my real name (Yamikani) means praise, the album's title basically means King of praising God. It demands
authority and it shows in my kingdom, I rule!"
She is here to stay and climb the ladder of success one step at a time. "There is still so much I want to do, including co-producing, exploring different genres and I'm definitely still exploring avenues of business I could go into.
"I want to be remembered after all, as someone who changed the world through music."
Mad about culture
What does being an African woman mean to you? For me, it means embracing my roots and not conforming to Westernisation.
Favourite traditional dish? Pap, morogo and chicken. I also love a good bowl of porridge.
You're of half Malawian descent, how is heritage celebrated in Malawi? I've never actually celebrated Heritage day in Malawi or followed any particular way of celebrating Heritage day. I take influences all around so I celebrate it my way.
What will you be doing on Heritage day? I'll be celebrating Heritage day through music – I'll be performing at a festival.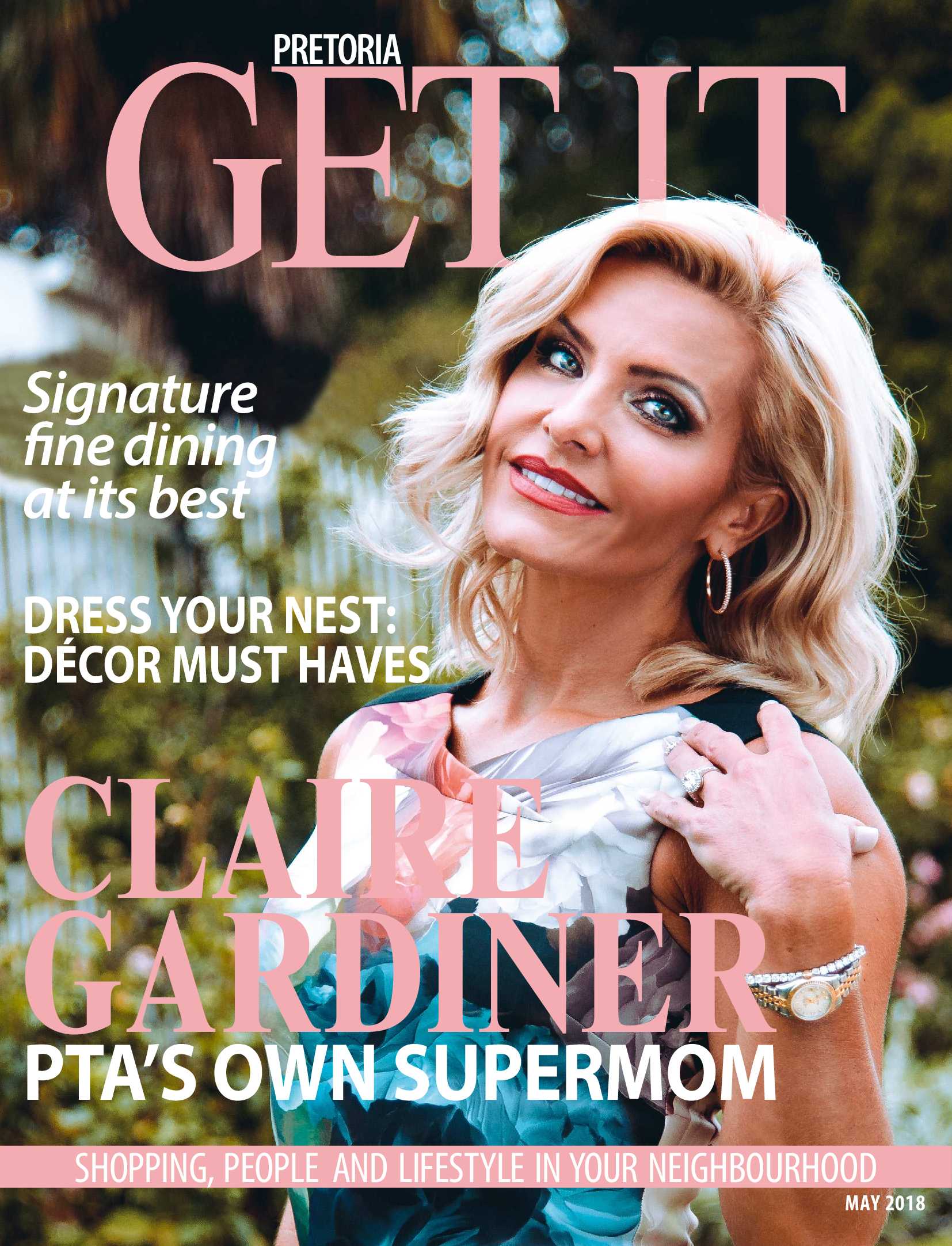 June Spoil 2018
is a national brand of premium free magazines available in centres across the country.
to see other Get It magazines in the network.