Healthy living
When you first lay eyes on the bubbly blonde, it's easy to mistake her for a model instead of a chef – from her long hair to her scuplted body. She goes to the gym twice a day. Sigh!
Listening to her, Izelle's passion for healthy living is infectious. Born with congenital hip dysplasia, Izelle had to change her diet fairly early on in her life and started to follow a far cleaner vege-table based diet.
"I've always had this long list of things I cannot eat," she explains, saying it was a conscious decision to start following a cleaner, healthier lifestyle.
Her love of food can be traced back to the kitchen itself as well as the memories of cooking alongside her mum.
"Kitchens are the centre of any home and ours was warm, comfortable and always had the most incredible, hearty scents emanating from whatever was being cooked or baked," the blonde beauty explains. She started experimenting with food from as early as primary school, trying out new dishes and tweaking recipes by replacing ingredients with healthier options. "While other kids baked mud cakes outside, I tried the real McCoy in the kitchen. Cooking and a love of food is as integral to my being as my need for oxygen. I am certain that most people like the idea of making food, but for me it is an absolute passion. "I think most people around me would say that it's an obsession of sorts," she laughs.
Izelle grew up on a farm just outside of Bela-Bela in Limpopo and credits her farmer father and landscaper mother for her green fingers and love of growing fresh produce. Hence her vegetable garden. And for those who are wondering, Izelle doesn't shy away from sweet treats. "I have a very active lifestyle despite my medical history but I do believe there is a time and a place for good food as well as something to appease the sweet tooth," Izelle says.
Something sweet however doesn't necessarily have to mean something unhealthy. "Never underestimate the benefits of a healthy lifestyle.
"By consuming what your body needs instead of what's quick, easy or trendy, you will always be one step closer to the healthiest version of yourself. Our bodies require oxygen, water and nutrients to survive. It's as simple as that.
"Since these three components are of such great importance, would you not want to give your body the best possible options?" she asks.
Her favourite dessert is her sweet potato chocolate brownies and she often makes a delicious ice cream with almond milk and frozen bananas to pair with her banana and date baked dessert.
Because of her medical history Izelle had to alter her diet many times until she found what worked for her body and her aim is to teach people about healthy living.
Since it is so difficult to shop for healthier options, Izelle started to change recipes to suit her needs – the result being something equally delicious, yet healthy. And although she is not a qualified chef in the traditional sense, with her passion and skill she recently joined the team of #CantFlexFat.
"We deliver freshly prepared healthy meals straight to your doorstep.
"Be on the lookout for my new spring range of #CantFlexFat meals bursting with colour and flavour at www.cantflexfat.co.za," Izelle adds.
Contrary to what most people think, cooking healthier options does not have to take hours to prepare. Izelle advises to focus on whole foods and ingredients. When buying the correct ingredients, it will be easier to make the right choices when it comes to whipping up something quick and easy.
"It takes the same amount of time to cook something healthy as it would take you to cook something unhealthy.
"My website, www.healthchef.co.za, is a platform that gives you access to quick and easy recipes for those who run out of ideas," she says.
An ingredient like raw honey is definitely a must in any pantry. Apart from the unique taste it adds to dishes, the health benefits are also endless.
"I want people to understand how important it is to look after your health, it's one of the few things money can't buy and you also can't put a price on it.
"I cook according to my lifestyle, and make use of ingredients I believe my body needs and would benefit from most," she says.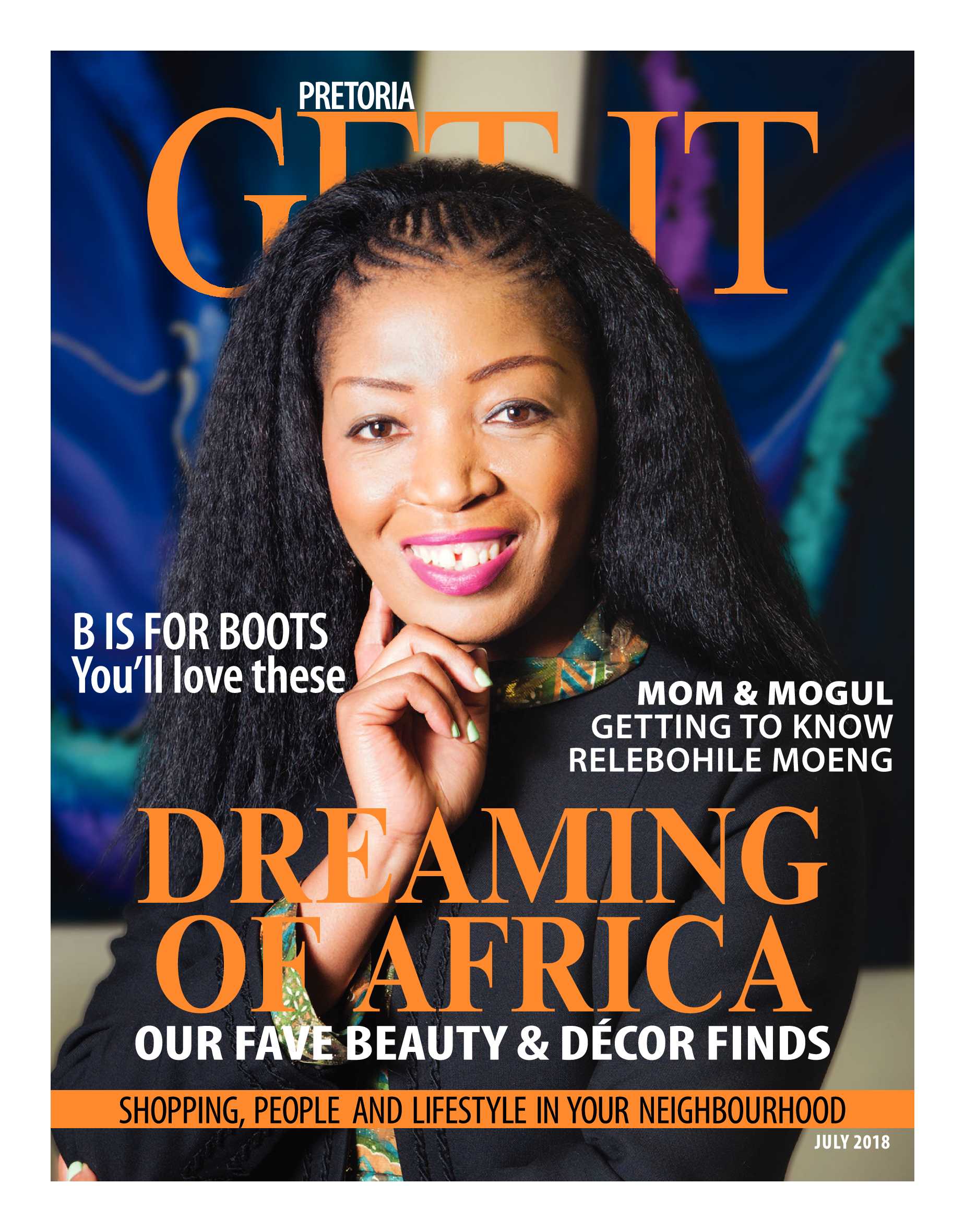 July Spoil
The warmest, most luxurious blankets imaginable.
is a national brand of premium free magazines available in centres across the country.
to see other Get It magazines in the network.