Beauty in a jiffy
We all know, and equally hate the signs of aging. Saggy skin, wrinkles around our eyes, unwanted pigmentation, loss of muscle tone, droopy eyelids – the list goes on and on. But what to do?
Not all of us are keen on taking as drastic a step as plastic surgery.
We want to look youthful again without looking unrecognisable…
Ever heard of Dermapen's™ advanced skin needling technology?
Well, listen up. This is the next best thing in anti-aging.
How does it work?
In layman's terms, the technology can be explained as multiple needles that vertically pierce the skin with an automated vibrating function. When moved across the skin's surface it stimulates natural collagen
reproduction, while allowing fine channels to be created in the skin. These channels can carry up to 80 percent more topical nutrients, allowing for treatment delivery deep into the skin's fibroblasts to feed the
underlying cells in the dermis and basal layer. This increased absorption of active ingredients into the skin creates stimulated repair and faster resurfacing results.Advanced skin needling promotes scarless healing and the deposition of normal woven collagen, similar to fractional laser treatments but without the side effects and downtime.
Any scaring?
Unlike traditional skin needling rollers, the Dermapen causes fewer traumas and has minimal epidermal (skin) damage, therefore reducing pain and discomfort and making it a safer, more effective treatment.
The disposable needles eliminate the risk of cross-contamination, while the adjustable needle depths allow for treatment tailored to your individual needs. The Dermapen is so advanced that it is even suitable and safe to use in delicate and hard to reach areas such as around the eyes, lips and on the nose.
Who should try it?
Dermapen is recommended to assist with the appearance of:
– Aged, sagging skin
– Fine lines & wrinkles
– Smoker's lines around the lips
– Skin tightening and rejuvenation
– Large pores
– Stretch marks
– Scars (acne, surgical and burns)
– Alopecia
Details:
The treatment is available at selected Placecol aesthetic clinics.
Next up is Rejulift™ Thread Lifting.
And yes, there are threads involved.
This treatment is specifically designed for women who want to improve their appearance by enhancing and
highlighting features lost to premature ageing or simply improve sagging or loose skin on their face and neck. The changes that have occurred are not serious enough to warrant a face or neck lift but you are desperate for changes, no matter how subtle. Rejulift™ Thread Lifting is all about subtle changes, helping you restore your skin to a smoother more toned look while also creating a more shapely face.
When would I be a good candidate for thread lifting?
If you are in your 30s or 40s. People over the age of 50 can also be suitable
candidates as long as their skin has not become too lax.
How does it work?
The threads are sterile synthetic polymer sutures used in a technique known as thread lifting. Thread lifting is performed by a qualified practitioner and Rejulift Threads are designed to provide impermanent lift and volume to the
facial structure. The threads can also be applied to other areas of the body like the bust. Unlike with botox, Rejulift™ Threads are safely resorbed by the body. Choose between threads with a 12 month absorption profile (plydioxanone – PDO) or 18 month absorption profile (poly-L-lactic acid – PLLA). Each has a different degradation time (how much time will pass before it is fully absorbed into the body). The threads are inserted into the subdermal tissue – one end of the thread is inserted into a needle, which is used to guide the insertion of the thread. Once inserted, the thread is gently pulled to anchor the thread and to create an instant lifting effect that lasts for up to 18 months. As time goes by the Rejulift™ Threads induce the synthesis of collagen in the deeper layers of the skin, causing a substantial volumising effect. After implantation, the absorption of the thread is accompanied by collagen generation, improving firmness and structure in the areas of application, around the thread. This happens as a result of theinflammatory response induced by the insertion of the thread which, while biocompatible, is recognised as foreign matter and stimulates the production of dermal matrix components by fibroblasts.
Is there any downtime?
The Rejulift™ Thread Lifting System is designed to have minimal downtime, with instant lifting results peaking at about three months after the insertion.No incisions are required, thus bleeding is largely minimised. The majority of the
lifting and volumising action is as a result of collagen that is induced to form around the thread, unlike costly dermal fillers that do not offer this feature.Rigorous activity should be limited for the first 24 hours post-procedure and dental procedures should only be commenced two weeks after the
treatment. Rejulift™ Threads can safely be combined with other therapies such as PRP, Derma Roller and fillers seven days post-procedure.
Details: Bookings can be made at
The Aesthetics HQ in Rivonia.
Call 012-667-6243/4
Looking for a less permanent beauty treatment? No worries. We've rounded up some of our favourite buys to help you look your best in no time.
One of our favourites is Bionike Defence Xage lifting anti-age day cream, R295. Details: www.dischem.co.za.
Yes we know – lipo sucks!
Mio's new Massage Shrink to Fit cream is a super cellulite busting cream that will transform orange peel into fabulous, smoother skin in no time. Simply massage Shrink to Fit into your curves
vigorously for 20 seconds in the morning or evening every day for 30 days. Use one pump per leg and butt cheek to help tighten sagging skin, R990 for 100ml. Details: www.poisebrands.co.za.
We just can't get enough of Elizabeth Arden's Visible Difference Peel and Reveal mask. The easy-to-apply revitalising face mask is infused with vitamin-richcabernet grapeseed extract with alpha and beta hydroxy acids, R385.
Details: www.woolworths.co.za.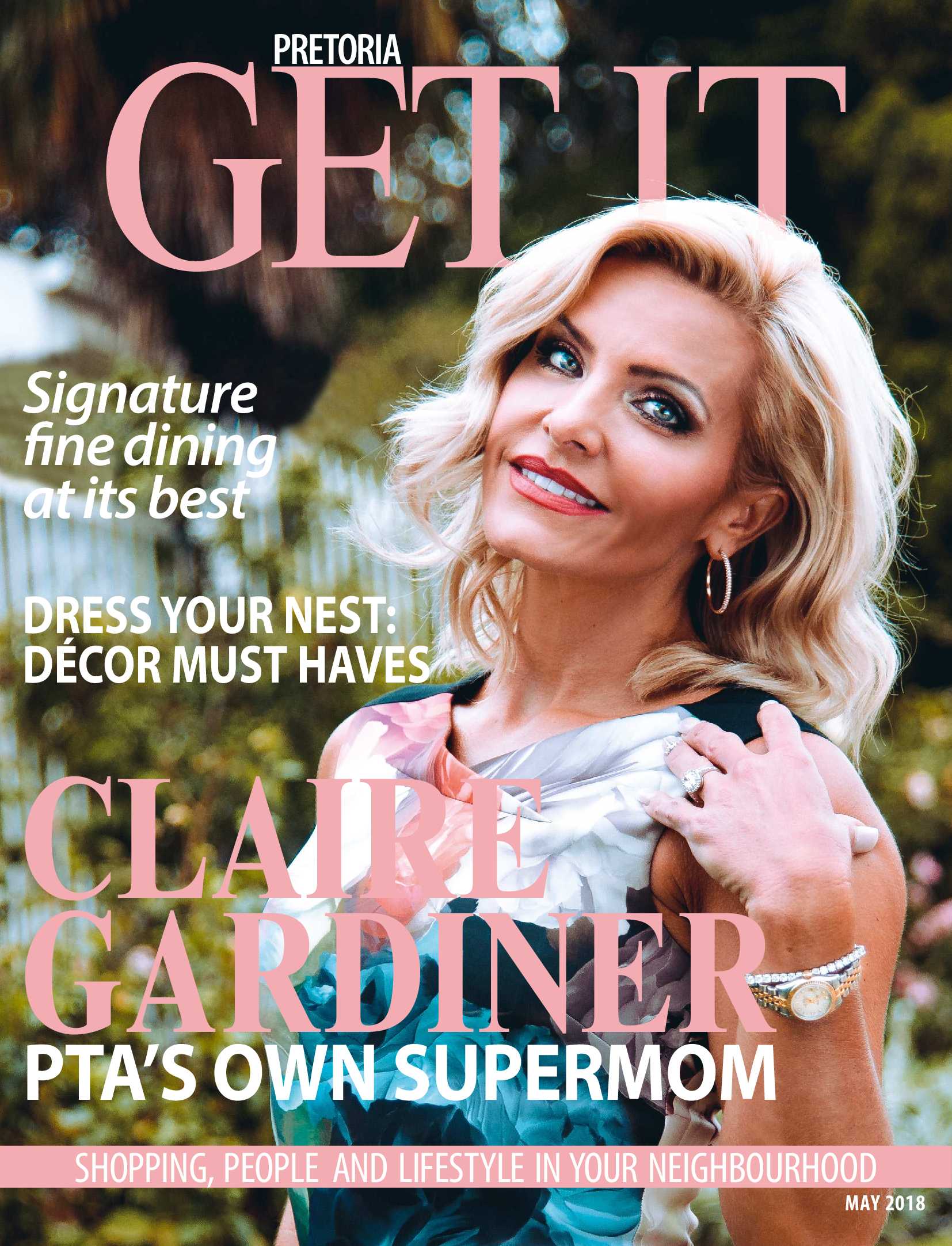 is a national brand of premium free magazines available in centres across the country.
to see other Get It magazines in the network.