Did you know that almost half of South African women are obese
We couldn't believe it at first but as they say, facts do not lie.
According to a recent study, South African women have the highest obesity rate (42%) in Sub-Saharan Africa. Yes, you read correctly. The study also reveals that about 14 percent of men and nearly nine percent of South African children are also considered to be obese.
Egypt tops the list of obese nations at 35 percent and the lowest obesity rates are in Bangladesh and Vietnam with one percent of adults. South Africa has an average rate of 30 percent obesity among adults.
The study, which was conducted by the University of Washington in the USA, also found that over 30 percent of the world's population is either obese or overweight. This has lead to widespread health problems and millions of premature deaths.
There are more than two billion children and adults who are suffering from health problems which are related to being overweight or obese globally and an increasing percentage of people who die from these health conditions.
Being overweight is defined as having a body mass index (BMI) or weight to height ration greater than or equal to 25 and lower than 30. Obesity, on the other hand, is defined as having a BMI greater than or equal to 30.
Obesity has been shown to contribute to health risks such as cardiovascular disease, cancer, diabetes, osteoarthritis and chronic kidney disease. If obesity is not checked, it may lead to a decline in life expectancy.
But do not despair, Vanessa Ascencao, South African health and wellness expert, shares a few pointers for great health and and how to get into shape.
– Eat a well-balanced diet and pursue a healthy lifestyle
– Keep blood sugar levels balanced by starting the day with a nourished breakfast
– Avoid over-eating by having three well-balanced meals a day
– Increase the consumption to low GL fruits and vegetables (seeds, nuts, avocados and natural whole foods)
– Avoid fried, salty and sugar-loaded foods, coffee, tea and carbonated soft drinks
– Drink lots of water and exercise regularly
– Choose quality health supplements
Vanessa adds to these pointers by saying that all South Africans should review their lifestyles and diets and follow a plan aimed at good health. The diet she recommends is one rich in fruit, vegetables and lean proteins.
To stay in shape, Vanessa, recommends green tea. It has been shown to suppress hunger, support weight loss and increase satiety.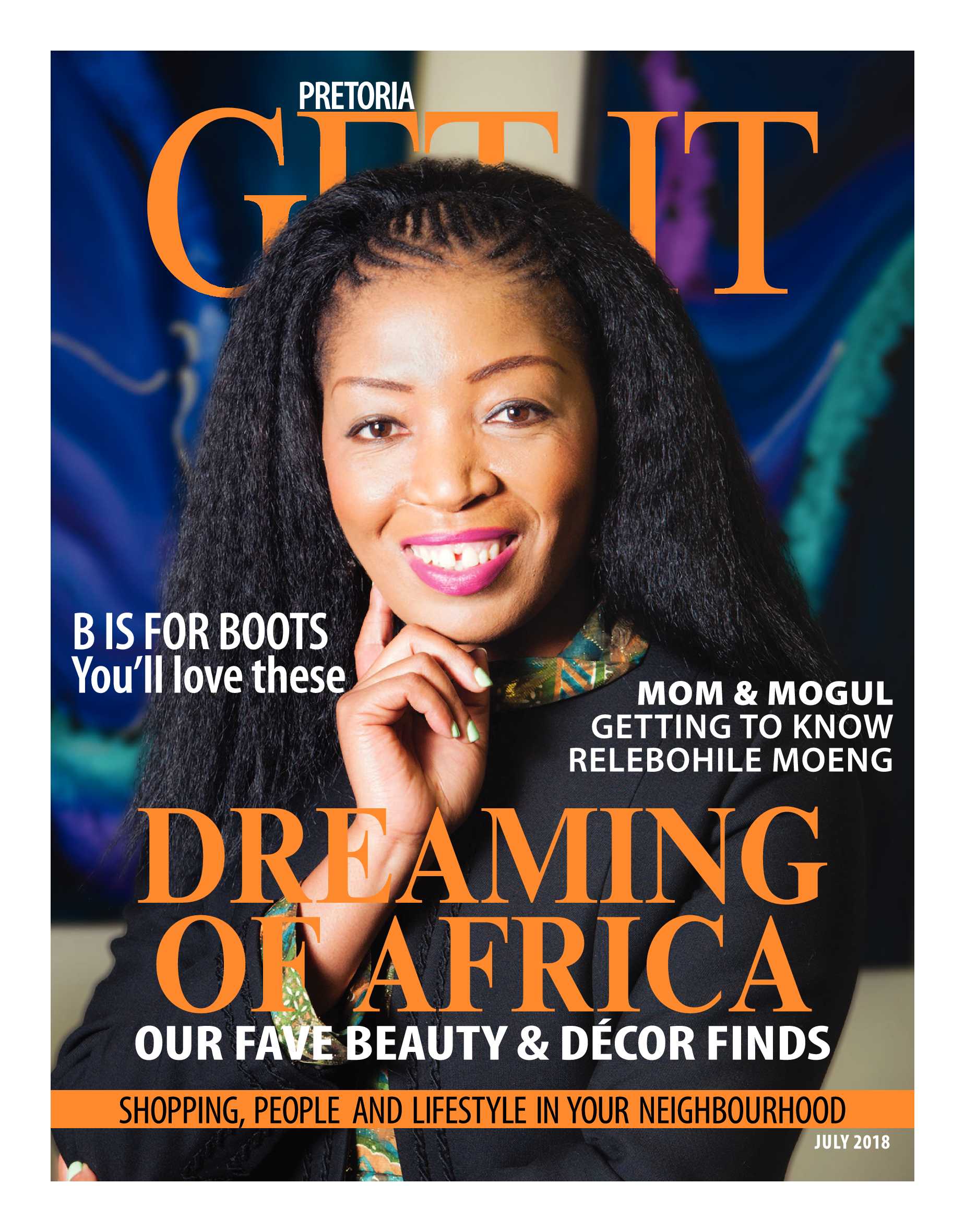 July Spoil
The warmest, most luxurious blankets imaginable.
is a national brand of premium free magazines available in centres across the country.
to see other Get It magazines in the network.