Your winter hair care guide sorted
With winter already settled in, your skincare routine should have already changed. Your hair care routine, especially for ethnic hair, should also change during winter so that it can still look amazing come spring!
We spoke to Morwesi Moumakwe from Black Olive to find out more about why it's necessary to change your ethnic hair care routine and more.
Why is it necessary to change our hair care routine in winter?
Because ethnic hair breaks easily, due to the hair cuticles that are always open and exposed, it's necessary to restore the moisture that's lost during the hot seasons. Caucasian hair care routines don't require changing during winter because the hair cuticles are sealed naturally.
How can we strengthen our hair, especially our hairline during "cover up" season?
Avoid plaiting anything that cause pain to, or pulls your hairline. Also, get a moisture and protein treatment once every two weeks and use products that won't cause a build up on the scalp. This will strengthen the hair and make sure that the hairline is not too dry.
Can you offer some ideas and tips for protective hairstyles for ethnic hair?
Anything that won't inhibit you from accessing your scalp – specifically, wigs and braids. Wigs and braids allow you to wash, treat and apply products.
How do you take care of natural hair during winter?
A weekly wash and routine treatment with professional products specifically for natural hair. Also, make sure not to oversupply your hair with protein products which could break the hair.
Which hairstyles, would you say, are the best to wear during winter to avoid breakage and damage?
Wigs, wigs and wigs! You can change your look as you please, access your scalp and still look good.
Considering the popularity of weaves, what would you say the difference is between Brazilian, Peruvian and Indian hair extensions?
The difference is mainly the texture but the durability is the same. The hair is called by different names in order to differentiate between them.
How do you take care of your hair while you're wearing a weave and how long can you wear it for?
You can keep the hair on for a maximum of two months but that's really pushing it.
Wash your weave once every two weeks and make sure that you access your scalp but avoid scratching your scalp as this may cause bruising. Applying scalp soothing products also goes a long way in aiding hair moisture and not causing a product build up on your weave.
Details: www.blackolivehair.co.za.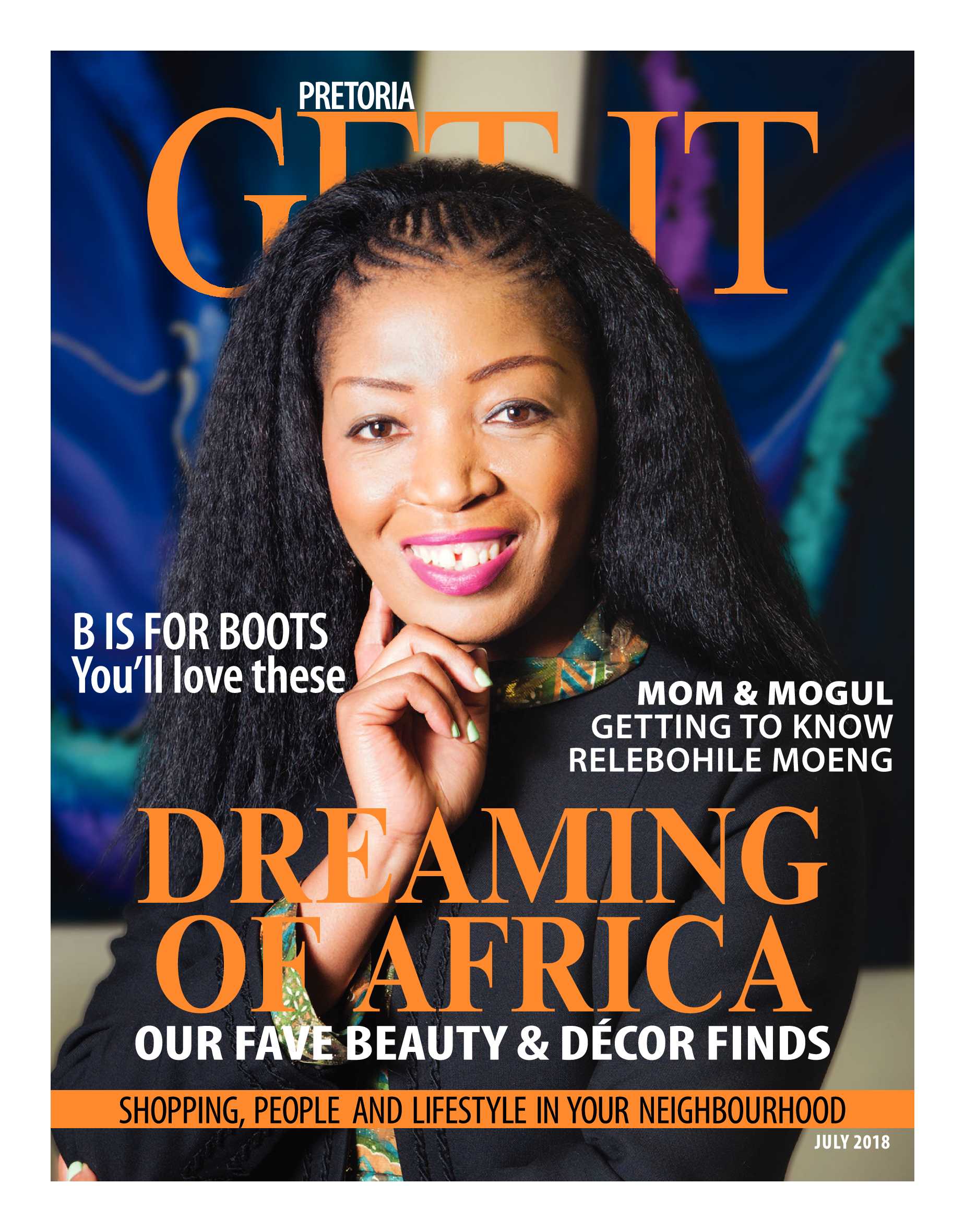 July Spoil
The warmest, most luxurious blankets imaginable.
is a national brand of premium free magazines available in centres across the country.
to see other Get It magazines in the network.