Exceptional experience
We hugely appreciate living in one of the most magnificent countries in the world. And we've been lucky enough to experience many exceptional South African getaways. But there are some places that simply take your breath away. De Hoop nature
reserve in the Western Cape does just that.

It's an easy, scenic three hour drive from Cape Town. Well … it should be … it took us a little longer since one or two members of our group were keen"marmalade route" shoppers. A stop at every market stall along the way resulted in a slightly lengthier (but no less enjoyable) trip, with many purchases of jams and preserves!

The last half an hour or so is on dirt, but every shake and judder is worth it when you drive past Cape mountain zebra and eland, blue cranes and Cape hares, yellow mongoose and bat-eared foxes (good grief … a game drive unexpectedly thrown in) and, as you crest the last rise, the most spectacular vista of high dunes, turquoise seas and flowering fynbos lies before you.

The De Hoop collection revolves around a renovated homestead – originally built in the 1800s by Pieter Lourens Cloete. The most romantically luxurious rooms are the new Cloete suites, but you can really draw straws and still be delighted with your suite … think four-poster beds, slipper baths and warm throws, just lovely. For families or groups of friends, the Opstal manor house sleeps six in three bedrooms and boasts a fireplace-warmed sitting room and a wonderful cellar-like kitchen where we had the most enjoyable, and rather wine fuelled, dinner one evening.

Across the Opstal courtyard, where 60-year-old fig trees offer shade to the chattering guinea fowl who flap around like old women having a good gossip, is the lovely Fig Tree restaurant, intimate bar, and shop (where we found, among other fabulous buys, a jam spoon for all that marmalade).

Spreading out from this central point are the rest of the accommodation options … from the nine-unit De Hoop village – which is great for kids – to the three Vlei cottages, small but comfy cottages with exceptional views, and the Melkkamer manor house on the far side of the vlei – which sleeps eight and is fabulous for a party of good friends. What's so special about the De Hoop collection is the equal thought and care that's been put into all the rooms, so if you stay in the two-sleeper campsite rondawel, you may have to walk to the communal bathroom, but you're still going to enjoy the same pretty décor and soft, warm linen as you do in the other cottages and suites. All the clusters are set well apart … space and privacy are not a problem here.

The De Hoop conservation area is part of a Wold Heritage site … the 36 000ha reserve, which also extends a further three nautical miles (around 5km) out to sea, is one of the largest in Africa. There are few places that can offer such
breathtaking diversity and so much to do. There's an incredible beach with towering sand dunes and turquoise rock pools where brightly coloured sea urchins abound and where, in season, visitors are treated to a spectacular viewing of southern right whales. We experienced the incredible (and highly recommended) interpretative marine walk – a two hour walking trail exploring the coastal rock pools … the day was beyond chilly, but the clear aqua pools teaming with sealife called, and costumes and snorkels were de rigueur. A brisk walk home sorted out the chills.

There are all sorts of guided trails – on mountain bikes (it's a pleasant cycle from the cottages to the beach, for those who are so inclined), brilliant bird walks and a highly recommended boat cruise – where you very gently, G&T in hand, float up the 19km freshwater vlei with great clouds of white-breasted cormorant drifting overhead. Populated with enormous flocks of flamingos and pelicans, it's an internationally recognised ecological area where waterfowl breed and you can see many of the more than 260 species of birds found in the area.

The fynbos is spectacular … there are more than 1 500 plants, and it feels like you see every single one of them on the 13km – oops, 1.3km – hike up the Potberg mountain to view the vultures. This cliff has the only remaining colony of breeding Cape vultures in the Western Cape … at one point the population dropped to below 50, but the numbers have improved substantially, mainly due to the vulture-friendly agricultural practices in the birds' foraging range. They are magnificent birds, and it is breathtaking once you reach the top … but if you want the best viewing you really should try go up at first light, when they leave their caves and crevices and swoop over you as they search the fields below for their breakfast. Luckily our food was more easily found. Our De Hoop hosts had set up a picnic out in the open, where we feasted on breads and quiche and possibly the best beetroot salad ever. You can book a picnic basket to take down to the beach or to a quiet spot … and trust us, you should.

For youngsters and the energetic who want even more to do, there's tennis and boule. For those who're a little more hedonistic (read lazy), there's a pool overlooking the vlei with comfy loungers and waiters who rush around making sure your glass is always filled with chilled Inverroche Verdant, and the De Hoop spa, where you can, if you wish, experience one of the most sensational back massages imaginable.

If we had to go again (and we will) it would be during the whale watching season … when you can enjoy what is said to be the best whale viewing in the world: 40 percent of the global southern right whale population uses it as an annual breeding ground. If you time it right and are there during peak viewing season – August and October – you could see between 80 and 300 whales in the bay. Just imagine!

It's quite a way to travel, so it's worth booking in for at least three nights … but if time and bank balance allows, we'd suggest a week. It really is a very special place.

Oh … in the interest of honesty, it must be admitted that not all of our party braved snorkelling in the icy Atlantic. Nor did we all, necessarily, cycle to the beach or enjoy the walk home. We did, however, all have the picnic lunch and spa massage! And we twisted chef Marcia Tyobeka's arm for her beetroot salad recipe. Boil, peel and then roast baby beetroot and cool. Roughly dice red peppers, peppadews and a red onion. Mix together in a big bowl. Dress with a mixture of 125ml Mrs Balls original chutney, 80ml olive oil, one tablespoon honey, salt and pepper. Sprinkle with a good handful of chopped chives. Serve at room temperature.
Stuff you need to know:
Rates depend on the season and accommodation booked, but worth mentioning is the special winter rate – until 27 July you can book for up to six people in the De Hoop village for R1500 a cottage a night (the normal rate is R4 770, so a whopping saving). Details: 021-422-4522, www.dehoopcollection.co.za/com, www.facebook.com/DeHoopCollection, Instagram: @dehoopreserve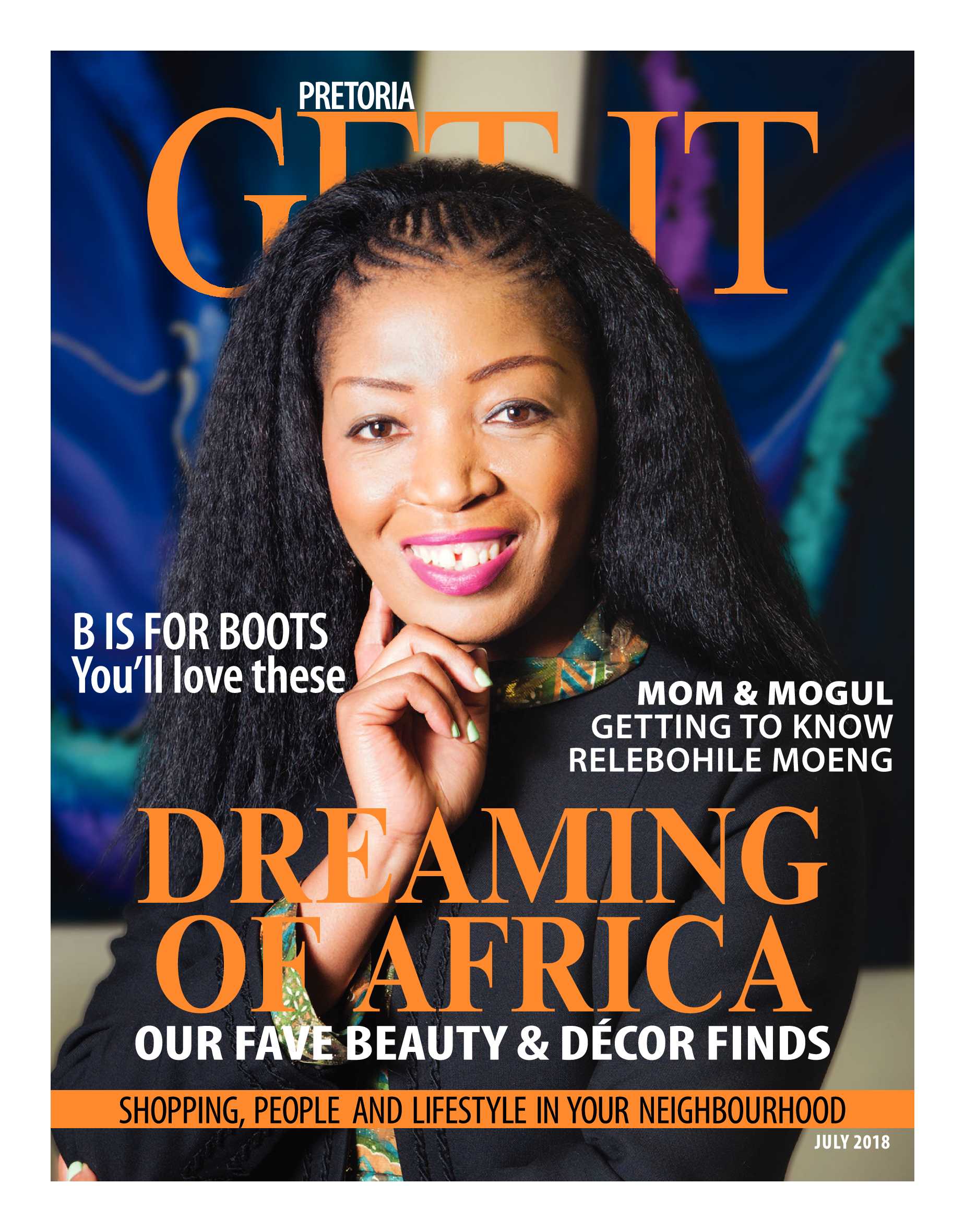 is a national brand of premium free magazines available in centres across the country.
to see other Get It magazines in the network.