Catching up with Amo Chidi…
Fulfilling her childhood dream of acting is proving more exciting than Amo Chidi could ever have imagined. We caught up with the busy lady at her favourite nail bar, Passionate about Beauty, to find out a little more about her, the character she plays and everything else that's happening in her world.
GI: You made your first TV appearance at the age of 10, do you still remember how you felt when you saw yourself on TV?
AC: It was quite a long time ago, but what I do remember is that I was very excited. That was when the entertainment bug bit me!
GI: Was it always your plan to stay in the industry or did you ever consider following a different career path?
AC: When I was in grade 12, I applied to study musical theatre and psychology. I was accepted for both so at some point I had to make a decision and stick to it. Years later, here we are…
GI: You've entered a singing competition before, did you ever consider entering Idols?
AC: No, I wouldn't be able to handle all the anxiety and uncertainty that comes with it.
GI: You've been in the industry for a while now, what are some of the challenges you've faced in your personal life?
AC: Keeping your personal life to yourself is one the hardest things to do when you're a public figure so I've had to learn to master that art for the sake of my sanity. I have also had to learn how to deal with the endless backlash from people and social media trolls.
GI: You play the role of Reneilwe on Rhythm City, how does it feel to play someone else every day?
AC: It's amazing to be someone else every day and to bring a script and words to life. Playing the role has helped me grow tremendously. I honestly wouldn't want to do anything else!
GI: Do you ever watch yourself on TV?
AC: Occasionally. Work doesn't always allow it so when I do, I watch to see if there's improvement and to see what I need to work on a bit more.
GI: Would you say there are any similarities between Amo and Reneilwe?
AC: Definitely not. Reneilwe is much younger than me, she also has a blurry moral compass and we come from different backgrounds. I'd say the only similarity is that I play the role.
GI: Your character joined the soapie at the age of 16, how has it been growing up as Reneilwe?
AC: It's been fun. As Reneilwe grows, so does my public persona. Personally, I love where the character is now because it is close to my heart. It's Reneilwe's best chapter of growth.
GI: Overall, how would you say it has been working on Rhythm City?
AC: I wouldn't want it any other way, we're literally one big happy family.
GI: You also have an online show, On Set SA, how is that going?
AC: It's going well, we've already shot season 1. There are plans for a second that's going to be bigger and better!
GI: Singing is also something you do, have you ever considered becoming a full-time singer?
AC: Now more than ever. Electra (Reneilwe's stage name) has encouraged me to take the leap of faith.
GI: If you had to choose between singing and acting, which would you choose?
AC: You can't make a mother choose her favourite child. I love both equally.
GI: What are some of the challenges you've experienced in the entertainment industry?
AC: It's so hard to stay grounded and not lose yourself in this industry. I remind myself daily of where I come from. I'm still the same girl from Ga-Rankuwa.
GI: You've also been involved in an internationally celebrated musical show, how was that experience?
AC: It was a beautiful growing experience. I learnt a lot and came back very open-minded.
GI: What's the one thing people don't know about Amo?
AC: Interior decor is my favourite pastime. I also laugh a whole lot and I'm quite loud.
GI: Apart from playing the role of Reneilwe, what else are you busy with?
AC: I'm busy with my show (On Set SA) and I'm also working on my music.
GI: You've chosen to keep your personal life very private, why is that?
AC: I realised a long time ago that my personal life has nothing to do with my craft. The two are separate entities so I choose to keep it that way.
GI: When the time comes, how would you like to be remembered?
AC: I'd love to be remembered as someone who was inspirational; who loved God with all their might; never took life and people for granted and who was completely selfless.
You can catch Amo Chidi on Rhythm City every Monday to Friday at 19:00 on e.tv.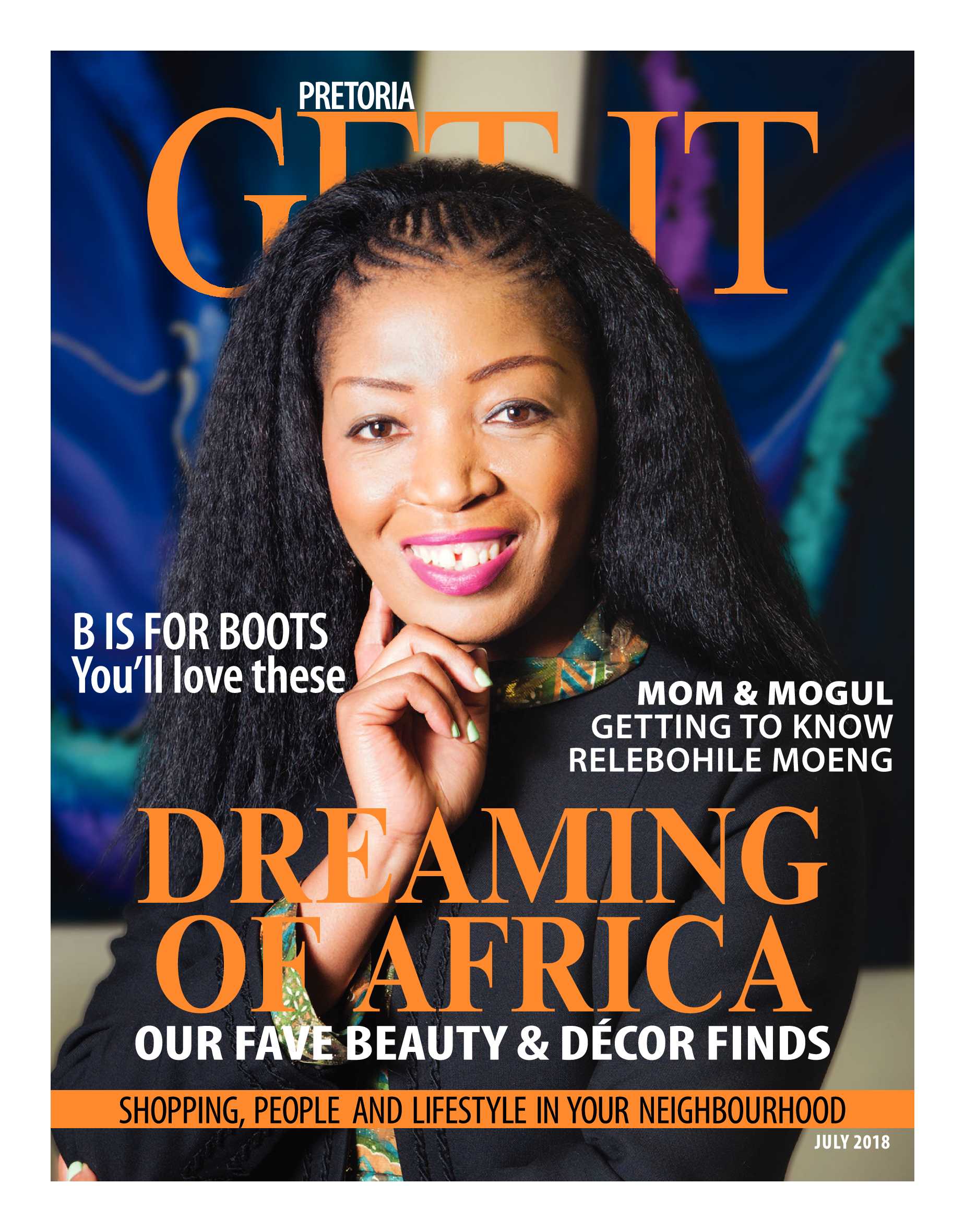 July Spoil
The warmest, most luxurious blankets imaginable.
is a national brand of premium free magazines available in centres across the country.
to see other Get It magazines in the network.