Catching up with Lady Zamar…
She's busy promoting her brand new album, King Zamar, but we managed to squeeze in with Lady Zamar to find out a bit more about the woman behind the name, her career and musical favourites.
GI: Your real [name] and age don't pop up quite easily on Google search, why is that?
LZ: I'm a very private person, even with my family. People know what they need to know and that's how I prefer it.
GI: How did the name Lady Zamar come to be?
LZ: People struggle with the pronunciation of my name. So my stage name had to be something that they wouldn't struggle with. I also wanted a name that's similar in meaning to my real name. Hence, Zamar, which means praise, in Hebrew. Lady came from a poetry group which I was part of. All the ladies were addressed as "Lady" so-and-so.
GI: Your real name is Yamikani, what does it mean and from which language does it derive from?
LZ: Yamikani means praise in Malawian.
GI: You have a song named after Mamelodi, why?
LZ: When Junior Taurus and I started out, we got a lot of gigs in Mamelodi so it was a way of saying thank you to everyone for their support.
GI: Did you ever see yourself following any other career path?
LZ: Yes, definitely. I'm a very ambitious person and an entrepreneur at heart so I'd definitely have ventured into business. It's actually still something I plan on venturing into. I'd love to represent South Africa.
GI: How did you get into the industry?
LZ: Junior Taurus – that's all I can say. We worked really hard together – we had more that 40 songs out before we got a big break.
GI: You've already worked with Dj Fortee, Junior Taurus, Lulo Cafe and Prince Kaybee, who else would you love to work with?
LZ: I'd love to work with Euphonik, Black Coffee, Calvin Harris and David Guetta.
GI: How did you feel when you saw and heard one of your songs on TV and radio?
LZ: I went crazy. It was amazing to see and hear what all the hard work had come to.
GI: The album you worked on with Junior Taurus, Cotton Candy, was nominated for various awards SAMAs and MMAs, how did you feel when you found out?
LZ: I was in disbelief, it really made me appreciate my fans. It's also a great feeling to know that the industry recognises you.
GI: What's the process you go through when you're compiling an album?
LZ: Firstly, I need to know why I'm doing it. There always needs to be a purpose for the album. Then we start looking for the producers, I go through voice preparation and physical preparation. Basically, there's a lot of work that goes into creating the final product.
GI: You feature in all of your music videos, except Charlotte, why?
LZ: I would've loved to be there but due to my schedule, I couldn't and I didn't want to hold things up. There'll be more videos.
GI: Who is Charlotte?
LZ: Charlotte is a not a sidechick and the song doesn't promote calling the sidechick. The idea behind Charlotte is to highlight the insecurities that we often face in our relationships.
GI: What was your inspiration for writing One night, last night?
LZ: It's based on a past personal experience about the "perfect guy" that I couldn't be with.
GI: Your songs always have something to do with matters of the heart and relationships, are you a hopeless romantic?
LZ: Not so much a hopeless romantic but an idealist.
GI: Who and what inspires you the most?
LZ: God really inspires me. My mother, relationships and my fans inspire me as well. I love being able to tell their stories and stories about what's happening in the world and on social media.
In the industry I'm really inspired by Euphonik, Cassper Nyovest, Bonang Matheba, various international acts and all billionaires.
GI: Your latest album is titled King Zamar, why?
LZ: My name means Praise so the album's title basically means king of praising God. It demands authority and shows that in my kingdom, I rule.
GI: What's the one thing people don't know about Lady Zamar?
LZ: I love cartoons – Toy Story is actually one of my favourite movies.
GI: When the time comes, how would you like to be remembered?
LZ: As someone who changed the world through music. An iconic singer and songwriter.
GI: What's your message to people who look up to you?
LZ: I'd love to thank everyone for inspiring me to be better and I want them to know that they're important. Find your destiny,voice and live fully! Most importantly, have no regrets.
GI: What's next for Lady Zamar?
LZ: I'll be co-producing some albums and exploring other genres. I'll also be hosting an event – one night only with Lady Zamar on the 6th of July .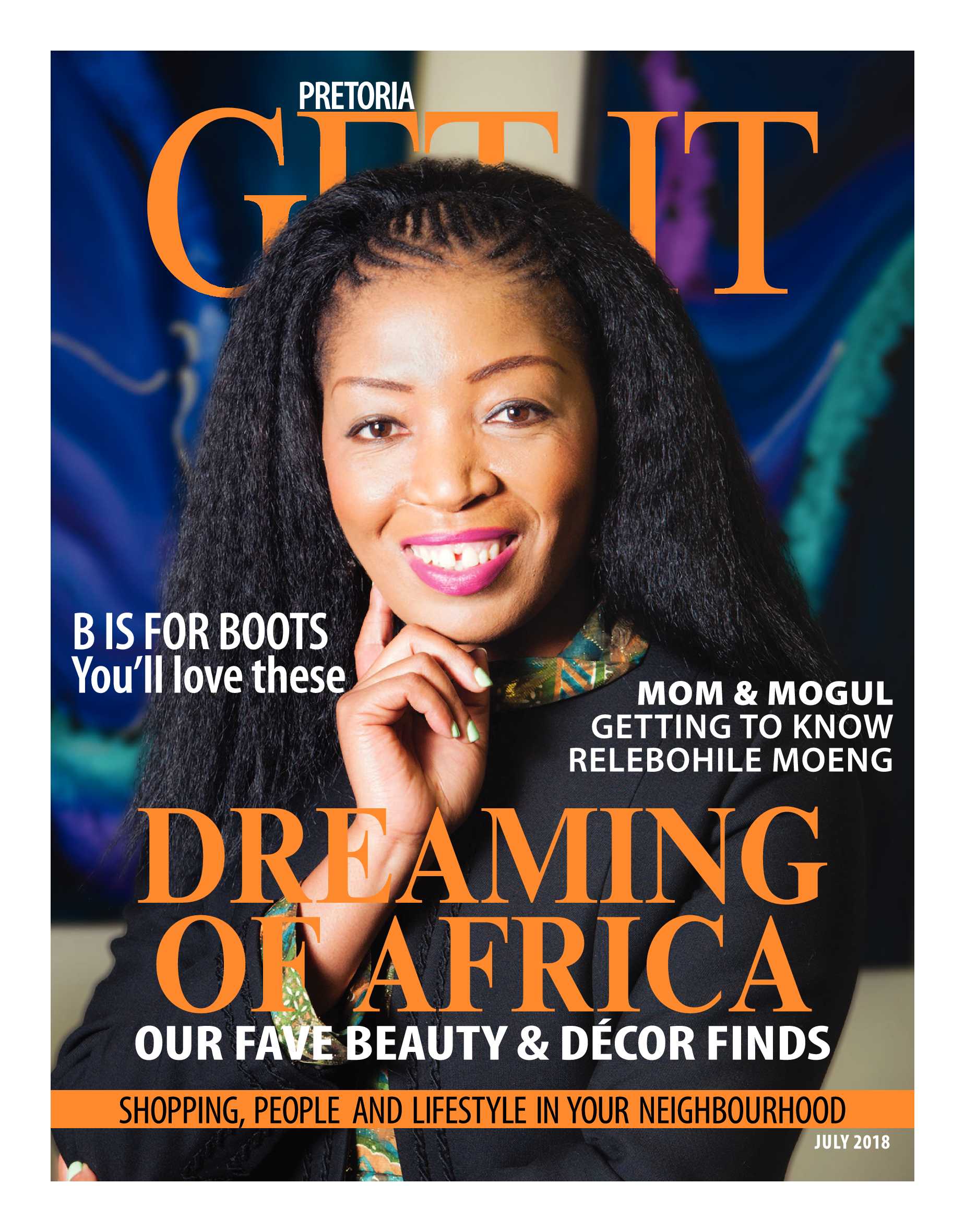 July Spoil
The warmest, most luxurious blankets imaginable.
is a national brand of premium free magazines available in centres across the country.
to see other Get It magazines in the network.